Rembrandt Hotel General Manager Eric Hallin on tourism in Thailand
Eric Hallin is the General Manager of the Rembrandt Hotel & Towers in Bangkok and the Chairman of the Tourism Committee at the Joint Foreign Chambers of Commerce.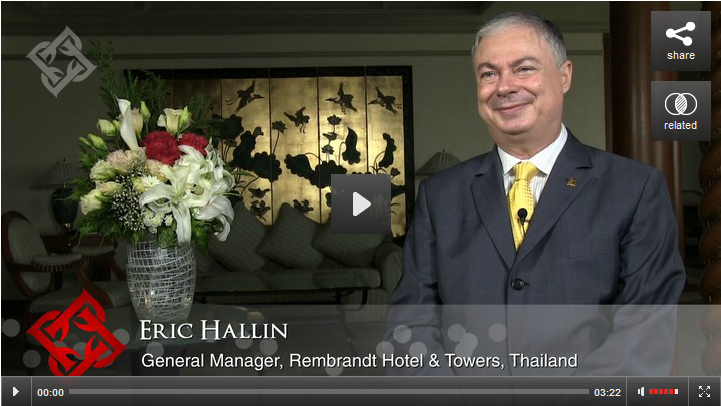 Eric Hallin is the General Manager of the Rembrandt Hotel & Towers in Bangkok and the Chairman of the Tourism Committee at the Joint Foreign Chambers of Commerce. He spoke with The Prospect Group about tourism's role in Thai GDP, how visitors should view government travel warnings, competition in Bangkok's hotel market, and investment opportunities in hotels in Bangkok.
What new initiatives is the Rembrandt involved in here in Bangkok?
HALLIN: We just put an entirely new WiFi system in place with Docomo. We have spent THB6.5m ($220,000) to set it up. It's about 159 routers from the States and I am happy to say it is so much better than the old system that we had. We have also redone three of our restaurants so everything is looking pretty good. We are also switching all of our lighting over to LEDs and we are replacing our chillers. This is a considerable investment and coupled with the new heat exchange system, we are saving a lot of energy. We have done a lot of things with regard to energy. We are working with the Clinton Foundation from the States to set up these projects whereby the energy savings is paying for the THB30m ($1m) investment. We are also renovating rooms and many other things, but it is always an ongoing process.
What role does tourism play in Thailand's GDP?
HALLIN: I do not have the exact figures, but I have lived and worked out of Thailand for the last 34 years or so and there has been incredible growth. 34 years ago we were talking about half a million tourists and this year we are expecting 21.7m tourists and all of these people spending quite a lot of money. At the same time, the infrastructure that goes around tourism is enormous. If you look at the hotel rooms in Bangkok alone there are close to 120,000. If you average 1 staff member per room on average, whereas some places like the Mandarin Oriental will have as many as 8 staff per room, so if you average it out that is a lot of people. There are all of the support networks including the transport, the tours, and the people making food for visitors at restaurants. So if you add it all up, you have the people growing the food in agriculture, transporting produce, etc., it is enormous. Tourism is definitely in the top three foreign exchange income earners in the country.
What do visitors to Thailand need to know about travel warnings?
HALLIN: Travel warnings have been something that started relatively recently. From our perspective, it is something governments use to keep the press off of their backs. They are very fast, and there are some countries that are quicker than others to issue travel warnings and sometimes they are not very fair. There are riots in Paris, there are riots in Athens, and here in Bangkok there is just some small thing and immediately there is a travel warning going out. We had floods last year in Bangkok, and they were not nice. However, they did not affect any of the downtown areas, the international airport, or a lot of people's daily lives.
We often find that not only are travel warning hugely exaggerated, but news coverage is hugely exaggerated in certain areas. Sometimes these travel warnings hang over the country for a long time even though it was something that was very short term. Embassies should look a little more carefully at these types of events – even England had these types of events recently and they did not have any travel warnings about traveling to England. Bangkok is one of the safest big cities in the world to visit. Thailand is one of the safest countries to visit. Overall, we have a very good record of safety.
There have been incidents of civil strife like we had in 2010, 2009, and a little bit in 2008. However, these did not affect the larger part of the country. In the case of 2010, I can see the point of issuing a travel warning about Bangkok, but that should not affect Phuket, Samui, or our other beach destinations. We have a real problem with the indiscriminate way that travel warnings are issued and that they are often not really based on factual problems. We can gladly admit to things when they happen, as everyone should do when things happen, whether it is in the States with a storm, England with riots, or Paris, or Athens with riots. Here when these things happen it is often a lot more peaceful than anywhere else.
How competitive is Bangkok's hotel market?
HALLIN: There is a huge supply of hotel rooms in Bangkok and it seems it just doesn't stop. Within 500 meters of this hotel, we have 3 big hotels opening within the next 6 months. There is a new Radisson Blue opening, a new Ramada, and a new Holiday Inn. There are probably a lot of other smaller properties too. The challenge for us is not as much about customers as it is on human resources. People tend to buy good and trained people and we need good trained people in our industry. We spend a lot of money training people and then people come in and double salaries or have other traction to try to pull them away.
So that for me is a much bigger challenge. For the marketing part, yes, there are many hotels that struggle and as with anywhere else, it is supply and demand. Many hotels try to get cash flow and try to buy market by dropping prices. So you often find 5 star hotels that drop their prices below 4 star and even 3 star hotels. In the short run that can fill rooms, but I am not sure that pays their expenses, especially their loan expenses.
We will not have a problem when it comes to occupancy. Where there is big pressure is that room rates are not moving up, but our costs are moving up. As I mentioned, salaries are moving up rapidly. Costs of products like food, energy, and everything else are moving up, but our income is not. I think Bangkok today is probably one of the cheapest destinations in the world when it comes to 4 and 5 star hotel prices.
Source: Rembrandt Hotel & Towers General Manager Eric Hallin on tourism in Thailand – The Prospect Group
Note: This article was written by  The Prospect Group, the views and opinions expressed in this article are those of the authors and do not necessarily state or reflect the views of  Thailand Business News
Thailand eases travel restrictions for 56 countries
Tourists from 56 countries including Australia, United Kingdom, France, Sweden, Switzerland, and the United States can now travel to Thailand without visas.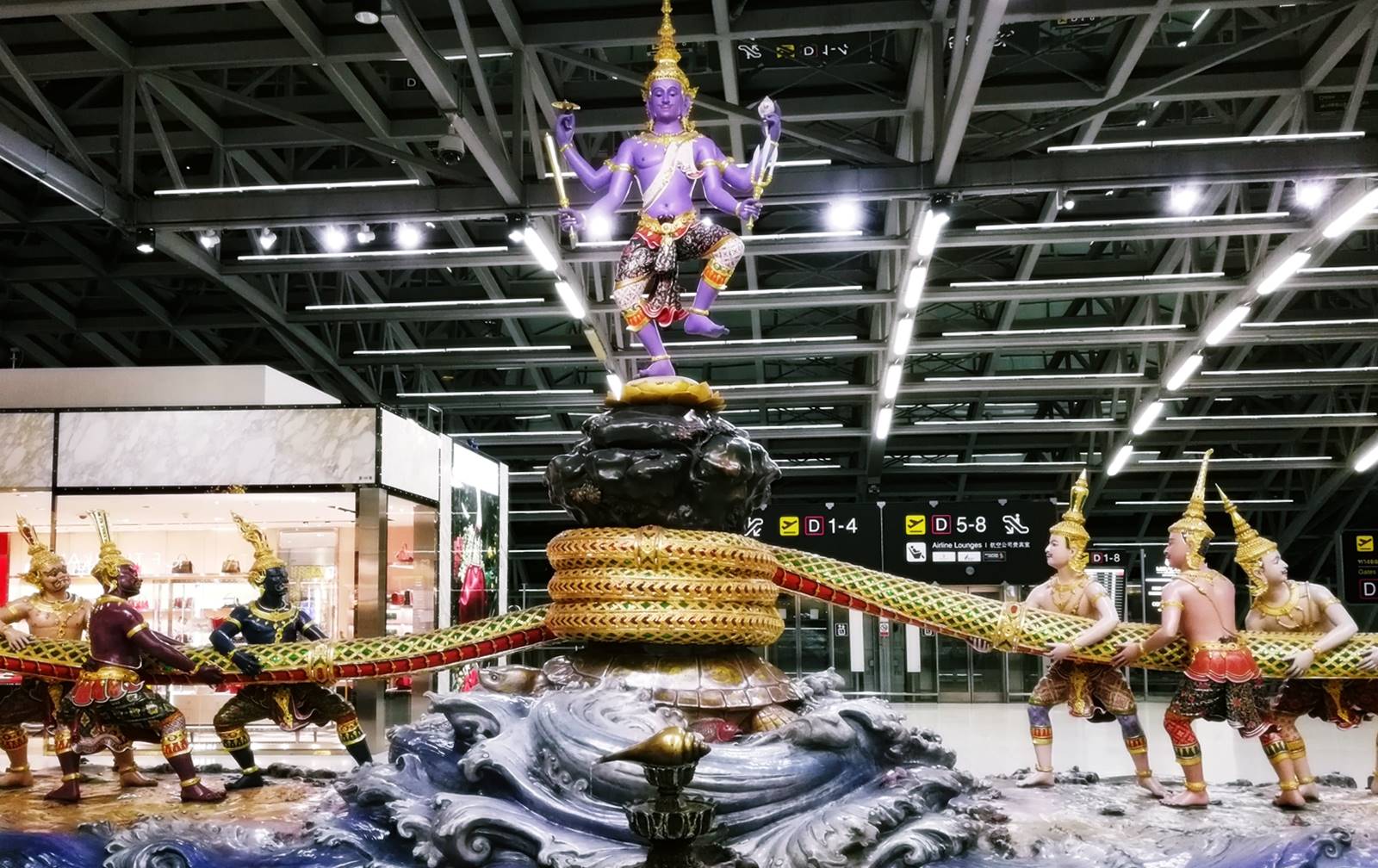 The Thai government is easing travel restrictions for citizens from 56 countries to help the country's pandemic-hit tourism industry recover, but foreign visitors are still required to undergo a mandatory 14 days hotel quarantine.
(more…)
TAT Launches "Single Journey" Tours encouraging Single people to travel domestically
The Tourism Authority of Thailand (TAT) has launched a special tourism program, the "Single Journey" promoting nine programs that are suitable for single people.
The Tourism Authority of Thailand (TAT) together with Thai Smile Airways, leading online travel and lifestyle platform Drive Digital, and application Tinder have launched a collection of new 'Single Journey' tours around Thailand specifically designed for the single traveller.
(more…)
TAT & Locanation launch new hotel bookings platform touting "Quarantine Paradise"
One-stop solution provides foreign visitors to Thailand with world-class information and direct ASQ hotel bookings for quarantine and control convenience
The Tourism Authority of Thailand (TAT) and Thailand-based Locanation Company Limited jointly launch the newly-developed asq.locanation.com website under the 'ASQ Paradise' project to provide arriving foreign visitors with world-class information regarding standards for quarantine and control at Alternative State Quarantine (ASQ) hotels located around Thailand.
(more…)