TAT sets a 2014 target of 28 million arrivals
TAT has set a 2014 target of 28.01 million international tourist arrivals, generating estimated foreign exchange revenue of 1.326 trillion Baht, up 13% over 2013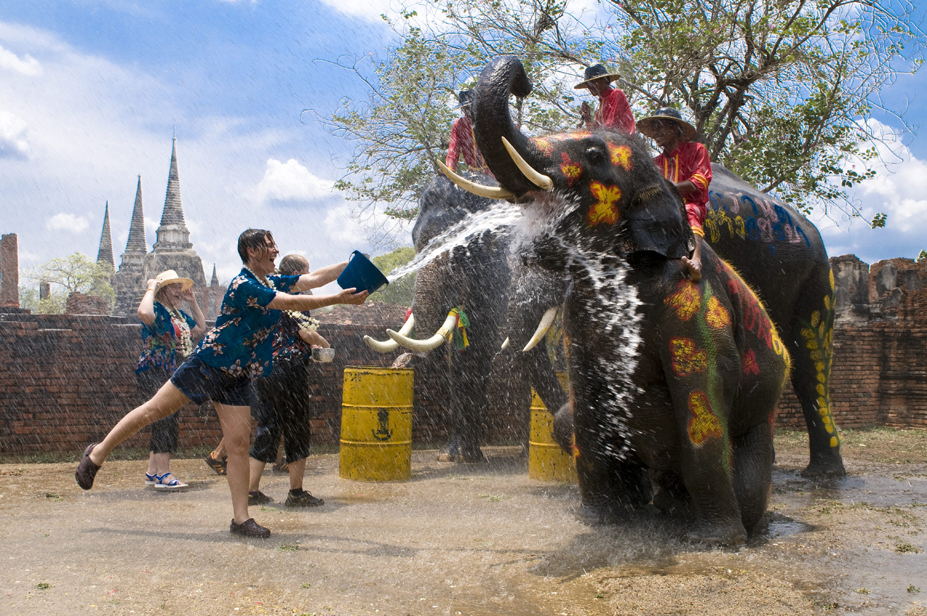 TAT has set a 2014 target of 28.01 million international tourist arrivals, generating estimated foreign exchange revenue of 1.326 trillion Baht, up 13% over 2013. For the domestic market, TAT set a target of 136.8 million trips, generating estimated of 700 billion Baht for tourism income, up by 9% over 2013
The Tourism Authority of Thailand TAT Action Plan for 2014 was officially released to the private sector and global media at a day-long briefing followed by a press conference at the Queen Sirikit National Convention Centre QSNCC.
TAT Governor Suraphon Svetasreni said,
"Finalising the 2014 marketing plan has been a particularly challenging exercise in view of all the phenomenal and monumental changes taking place both worldwide, regionally, and locally within Thailand, in customer demographics as well as the way the industry does business."Because Thailand is blessed with an unmatched geographical advantage, and numerous other strengths which have served us well over the years, we had to find ways of adapting our strategies to take advantage of our strengths and address some of the looming weaknesses. We think this plan does that."The Governor said that "Thainess" and "balance" will be the key words driving strategies in the future. This will apply to target customer segments, source markets, earnings and sustainability.
For the domestic market, TAT set a target of 136.8 million trips, generating estimated of 700 billion Baht for tourism income, up by 9% over 2013. This means that for the first time in the history of Thai tourism, the TAT is target total earnings of two trillion Baht from both domestic and foreign visitors.
TAT identified some of the other key points of the plan
To focus on the core theme of "Higher Revenue through Thainess." The TAT will attract tourists with the Charm of Thainess, which include Thai Experience, Thai Way of Life, and Thai Culture.
To emphasise "Thainess;" Thainess to the World, Thainess Through Celebs, Thainess Connected.
To raise awareness of Thailand as a "Quality Destination" with a broad diversity of experiences that contribute to visitors' "happiness."
To balance the source markets and refocus the customer segments to high-end markets.
To reduce visitor congestion in the popular destinations, better balance the distribution of visitors nationwide and boost connectivity with AEC countries.
Balance the tourism season by promoting travel in the low season and promoting Green Tourism in order to lower the environmental impact of high visitor arrivals.
Use new technology to develop the TAT's Social Customer Relationship as a marketing tool to boost opportunities for visitors to network and share the experience of Thainess.
To use travel and tourism as a means of creating awareness of love for Thailand.
The modern traveler is often looking for more than just fun & sun from their holidays abroad and Volunteer Tourism, or Voluntourism as it is called, is one popular option.  Observing this growing trend in the travel industry, the Tourism Authority of Thailand (TAT) has joined hands with well-established and popular voluntourism agencies to promote a variety of volunteer vacations to Thailand. These include agencies focusing on community development activities, marine/wildlife conservation, animal research & rescue, healthcare volunteer programs, child development and special needs, English-teaching programs, and cross-cultural training.
Our voluntourism agency partners include Andaman Discoveries, Gap Year Thailand, I-Care Thailand, International Student Volunteer (ISV), Kaya Responsible Travel, New Heaven Travel School, Openmind Projects, Responsible Travel, Eco Tour – Koh Talu Island Resort, The Careerbreaksite, Universal Giving, Volunteering Solutions, and Wildlife Friends Foundation Thailand (WFFT).
TAT believes that volunteer vacations in Thailand will give those looking to do something special while on vacation an opportunity to have a life-changing adventure. You can easily arrange your volunteer trip: just visit www.TheLittleBigProjectThailand.com/volunteer-idea. You will be amazed how little can make such a BIG difference, and while having a life-changing experience for yourself, you'll be making a better world for others.
Source : Media Releases 2013 – Tourism Authority of Thailand Newsroom – Tourism Authority of Thailand Newsroom.
TTM to focus on "Making the World Better Place through Travel"
Under the theme of "Making the World a Better Place through Travel", the TTM Talk will feature a line-up of 10 well-recognised experts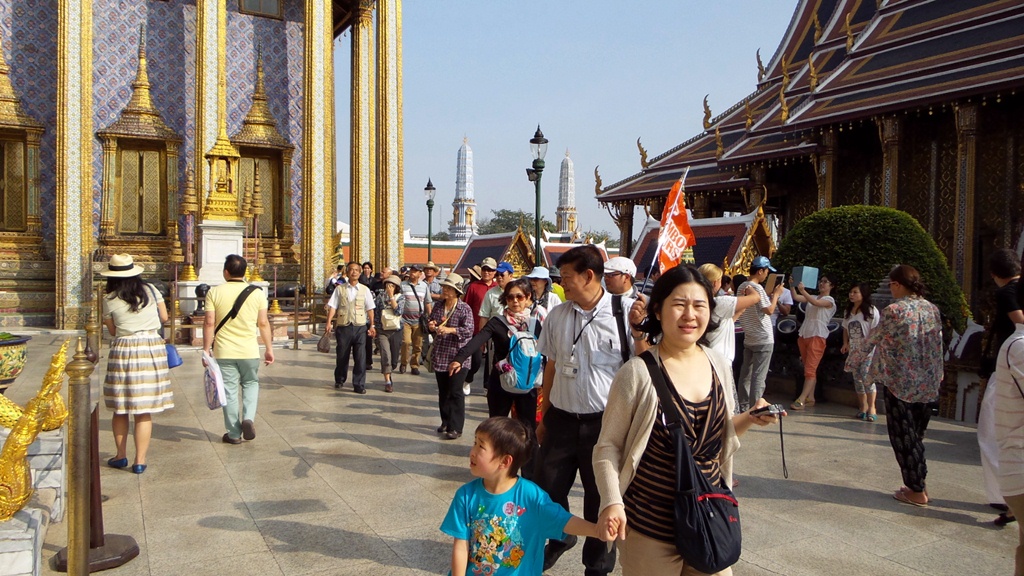 Bangkok, 20 May 2019 – The Tourism Authority of Thailand (TAT) has overhauled the knowledge sharing session of its annual Thailand Travel Mart Plus (TTM+) 2019 to better align it with new social, cultural and ecological transitions under way in the kingdom's fastest growing foreign exchange earning industry.
(more…)
Thailand to use Biometrics scan to identify travellers
With a 2.1 billion baht budget, the project is designed to install 2,000 biometrics devices at 170 immigration points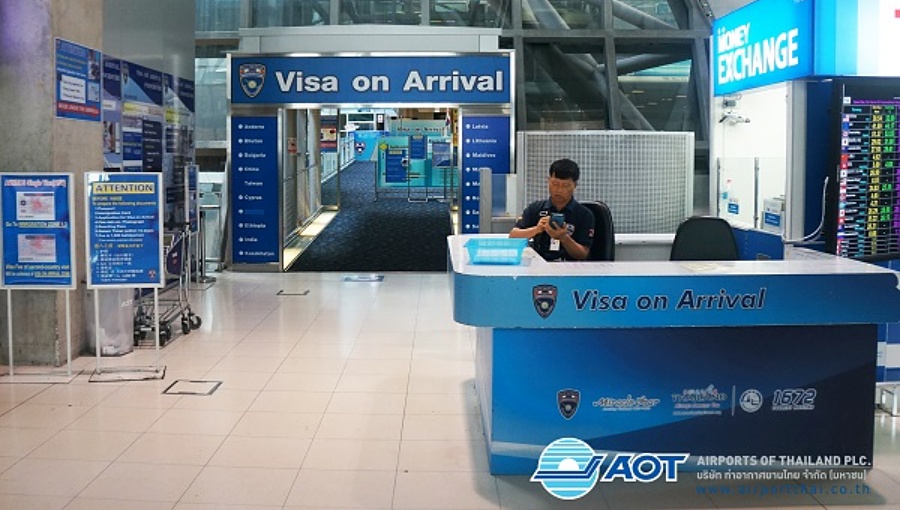 PHUKET, (NNT) – The biometrics system, a machine for facial and fingerprint identification, is being introduced to enhance immigration checkpoints nationwide.
(more…)
Chiang Mai newest addition to the Michelin Guide in Thailand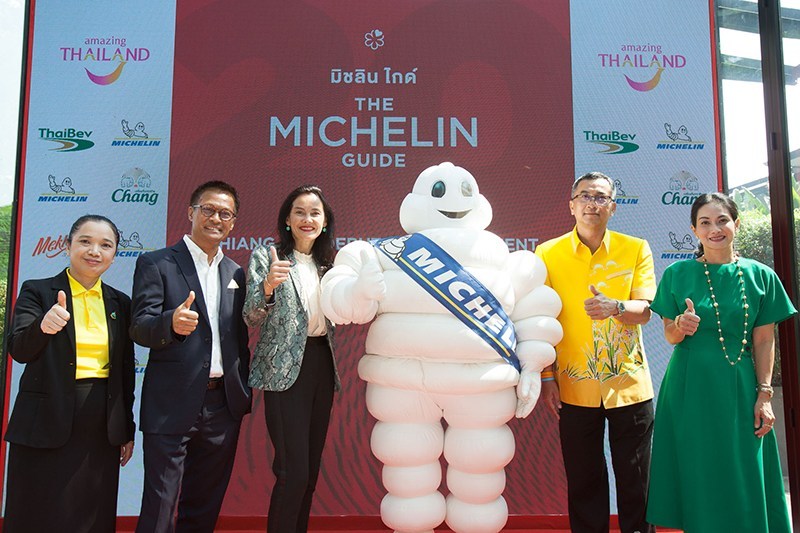 The Tourism Authority of Thailand (TAT) is pleased to announce that Chiang Mai is being added to the third edition of the MICHELIN Guide in Thailand, which is due for release at the end of this year.
(more…)