Another 10 days another millionth tourist for Thailand
The Thai tourism industry hosted a grand welcoming ceremony for the 27 millionth tourist, Ms. Chelsea Raeann Graham from the United States of America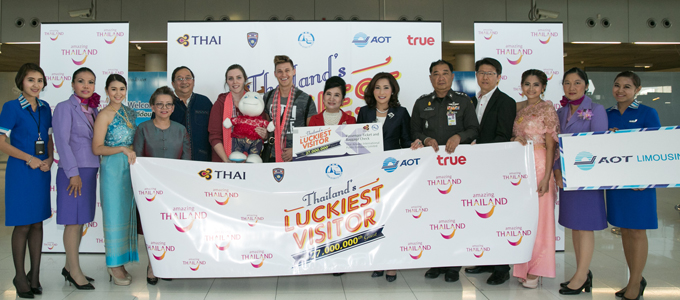 The Thai tourism industry hosted a grand welcoming ceremony for the 27 millionth tourist, Ms. Chelsea Raeann Graham from the United States of America, who is also one of the kingdom's Luckiest Visitors for 2015, at Suvarnabhumi Airport.
She arrived in Bangkok in just 10 days after the 26 millionth tourist, Mr. Tommy Jeppsson from the Kingdom of Norway, who landed in Phuket on 20 November.
Mr. Sugree Sithivanich, Deputy Governor for Marketing Communications, Tourism Authority of Thailand (TAT) said, "Thailand now enters the high tourist season, welcoming one million arrivals for every 10 days.
This is testament to the confidence of international visitors and the global community in Thailand as a safe tourist destination. We sincerely thank all tourists for choosing Thailand as the destination to enjoy their vacation and have a memorable travel experience.
Moreover, in rewarding our special visitor is our way of saying thanks to them for selecting Thailand as their holiday destination.
Ms. Chelsea Raeann Graham was pleasantly surprised to receive the great welcome presided over by TAT's Deputy Governor for Marketing Communications and joined by representatives from leading tourism organisations and businesses.
She received two economy-class return tickets from her original destination to Thailand, valid for one year, a voucher for a five-night stay at luxury accommodation, a mobile phone with a 4G sim-card and seven-day Internet usage for use during the trip, as well as the "Thailand's Luckiest Visitor" certificate from the Tourism Authority of Thailand (TAT), Airports of Thailand, the Immigration Bureau, Thai Airways International and True Corporation.
Ms. Chelsea, the 27 millionth tourist said,
"I have chosen Thailand as the travel destination for the 2015 holiday season to enjoy the unique Thai culture, abundant natural beauty and remarkable variety of activities. This is my first time in this lovely country."
According to the preliminary figures released by the Ministry of Tourism and Sports, Thailand welcomed a total of 24.36 million visitors in the first 10 months of 2015, up 24.75% year-on-year.
We are on track to cross the projected 28.8 million tourists with 1.4 trillion Baht revenue for the entire 2015.From January to October 2015, Thailand recorded 677,198 arrivals from the USA, representing a 12.9 per cent increase year-on-year.
The total number for the entire year is estimated at 826,000 or a 12.46 per cent growth over 2014.In 2014, Thailand welcomed a total of 734,514 visitors from the United States according to statistics tabulated by the Ministry of Tourism and Sports (MoTS). The data indicated that US travellers spent 4,956 Baht per day with an average stay of about 14 days per person travelling in the kingdom.
Source: Another 10 days another millionth tourist for Thailand as 2015 sets to be another great year
Thailand eases travel restrictions for 56 countries
Tourists from 56 countries including Australia, United Kingdom, France, Sweden, Switzerland, and the United States can now travel to Thailand without visas.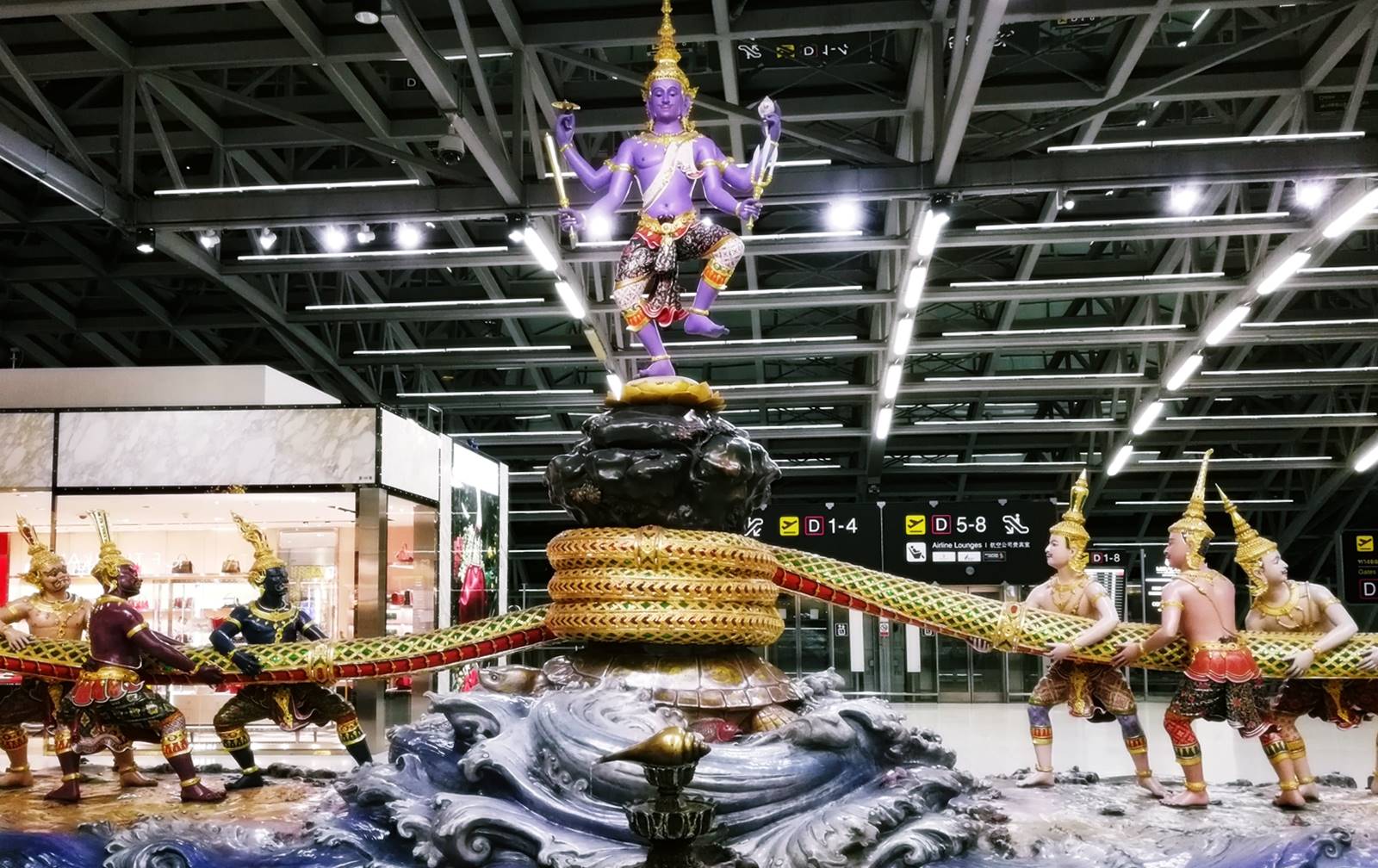 The Thai government is easing travel restrictions for citizens from 56 countries to help the country's pandemic-hit tourism industry recover, but foreign visitors are still required to undergo a mandatory 14 days hotel quarantine.
(more…)
TAT Launches "Single Journey" Tours encouraging Single people to travel domestically
The Tourism Authority of Thailand (TAT) has launched a special tourism program, the "Single Journey" promoting nine programs that are suitable for single people.
The Tourism Authority of Thailand (TAT) together with Thai Smile Airways, leading online travel and lifestyle platform Drive Digital, and application Tinder have launched a collection of new 'Single Journey' tours around Thailand specifically designed for the single traveller.
(more…)
TAT & Locanation launch new hotel bookings platform touting "Quarantine Paradise"
One-stop solution provides foreign visitors to Thailand with world-class information and direct ASQ hotel bookings for quarantine and control convenience
The Tourism Authority of Thailand (TAT) and Thailand-based Locanation Company Limited jointly launch the newly-developed asq.locanation.com website under the 'ASQ Paradise' project to provide arriving foreign visitors with world-class information regarding standards for quarantine and control at Alternative State Quarantine (ASQ) hotels located around Thailand.
(more…)