Thailand plans for significant events in December and New Year 2017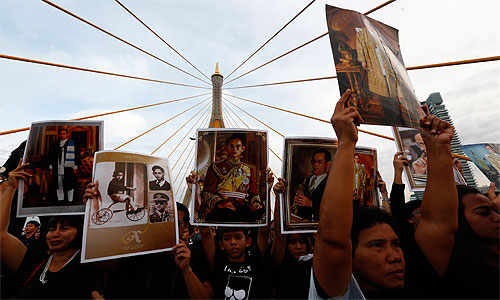 Thailand is staging a series of once-in-a-lifetime events across the month of December to mark the birthday anniversary of His Majesty the Late King Bhumibol Adulyadej.
The New Year will also be observed in a traditional Thai way to pay respect to the late King and to commemorate his legacy and work, which did so much to improve the lives of the Thai people.
Deputy Prime Minister General Tanasak Patimapragorn  said, "2016 has been a milestone year for the Thai people, and we want to ensure that December marks a time of reflection; a time when we can come together as a people and truly appreciate the amazing work that His Majesty the Late King Bhumibol Adulyadej carried out during his reign.
As the New Year dawns, it is the perfect time for the Thai people to unite in their Thainess and to welcome guests from around the world to join us as we look with confidence to the future."
On 5 December, 2016, TAT is marking the birthday anniversary of His Majesty the Late King Bhumibol Adulyadej at the Bhumibol 1 Bridge in Samut Prakan. The event will be a way of remembering the work and projects initiated by His Majesty to help develop the economy and improve the lives of Thais in the cities and the rural areas.
Scheduled to take place from 05.00-08.00 Hrs., the event's highlights include a ceremony to offer essential items to 999 monks and an 89-second silence to mark the King's life. Participants can join in a mass singing of the Thai Royal Anthem and the song Kwam Fan An Sung Sut (The Impossible Dream), which was composed by His Majesty. Everyone will then be invited to write an oath to live a good life. The event will end with a mass balloons release.
As part of the event to mark His Majesty's Birthday, 19,999 bags of 'royal soil' will be given to the people. This soil has been taken from the King's Royal Projects and agricultural stations and symbolises his dedication to the land and to the people. His Majesty knew the importance of soil to Thailand and made many scientific studies of it in his life to find ways to improve the growth of crops.   In recognition of his work, the United Nations Food and Agriculture Organisation (FAO) has named  5 December as World Soil Day.
On 31 December, 2016, Thailand is holding nationwide cross-year prayers, in the form of Buddhist chanting. This will take place at Sanam Luang and at thousands of temples as well as at many other locations around the country. In addition, people in the borders of the neighbouring ASEAN nations, as well as Thai people and temples overseas, have been invited to take part.
It has long been the tradition in Thailand that on New Year's Eve and on New Year's Day, Thai Buddhists gather at the temples for praying and meditation together and use the opportunity to listen to sermons about living a good life. It is a way of bringing people together before the year starts and earning blessings and making merit.
The events will start at 21.00 Hrs. with an 89-second silence to pay respect to the Late King Bhumibol, marking his 89 years. At 23.45-23.50 Hrs., the New Year's Eve prayers will take place.  At midnight, the temples will struck a gong 9 times while the people will sing the songs Phon Phi Mai (New Year Blessings) and Sawasdee Phi Mai (Hello New Year) to mark the New Year. Visitors can also enjoy New Year Eve celebrations in various locations around central Bangkok like Siam Paragon, Ratchaprasong shopping district, CentralWorld, EmQuartier and Emporium.
On 1 January, 2017, at 00.09 Hrs., candles will be lit and prayers will take place to welcome the New Year. These traditional merit-making activities taking place all over Thailand in which Thai people will also take the chance to visit nine auspicious temples within the day to ensure blessings for 2017.
Mr. Yuthasak Supasorn, Governor of the Tourism Authority of Thailand (TAT) said, "Everyone, including visitors to Thailand is invited to join the prayers, which are dedicated to the Thai nation, religion and the Thai monarchy, which make up the three pillars of the Thai state. We would like people to get out and explore Thailand as the year ends and everyone has a long New Year break.
"Thailand is entering a new era with a new King, so this is the perfect time to truly find out what it means to be Thai. So go and discover unique local experiences, revel in the rich culture, arts and cuisine of the kingdom and meet fellow Thais while spending valuable time with family and friends. This unity means we can face the future with happiness and optimism."
To encourage more travel in Thailand over December, the Thai government is doubling the tax break for tourists to 30,000 Baht in total for their travel spending this year. There is already a tax reduction of 15,000 Baht per person from taxable income for Thai tourists for 2016, and this will be doubled and made applicable to tour services and accommodation from 1-31 December.
Thailand eases travel restrictions for 56 countries
Tourists from 56 countries including Australia, United Kingdom, France, Sweden, Switzerland, and the United States can now travel to Thailand without visas.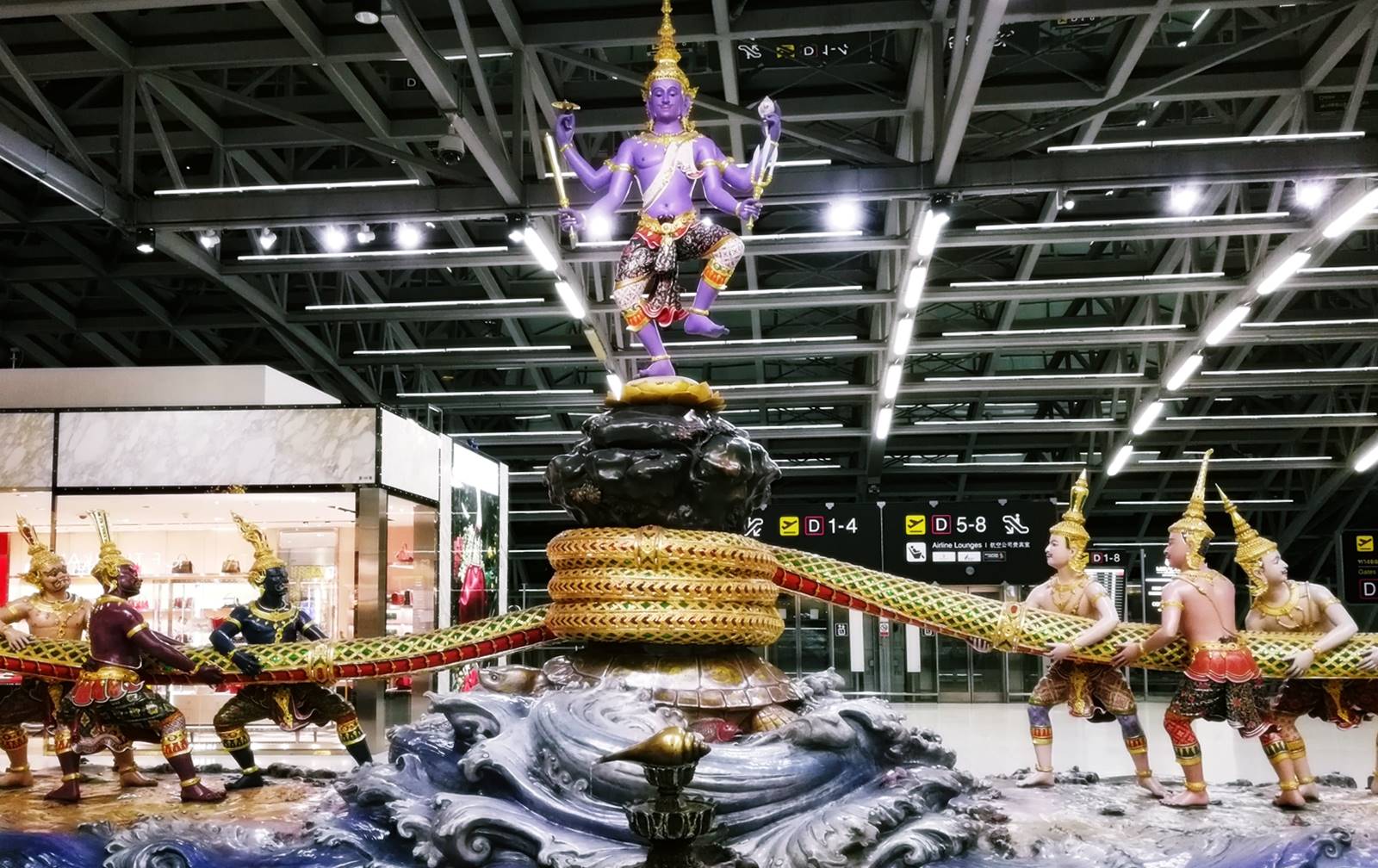 The Thai government is easing travel restrictions for citizens from 56 countries to help the country's pandemic-hit tourism industry recover, but foreign visitors are still required to undergo a mandatory 14 days hotel quarantine.
(more…)
TAT Launches "Single Journey" Tours encouraging Single people to travel domestically
The Tourism Authority of Thailand (TAT) has launched a special tourism program, the "Single Journey" promoting nine programs that are suitable for single people.
The Tourism Authority of Thailand (TAT) together with Thai Smile Airways, leading online travel and lifestyle platform Drive Digital, and application Tinder have launched a collection of new 'Single Journey' tours around Thailand specifically designed for the single traveller.
(more…)
TAT & Locanation launch new hotel bookings platform touting "Quarantine Paradise"
One-stop solution provides foreign visitors to Thailand with world-class information and direct ASQ hotel bookings for quarantine and control convenience
The Tourism Authority of Thailand (TAT) and Thailand-based Locanation Company Limited jointly launch the newly-developed asq.locanation.com website under the 'ASQ Paradise' project to provide arriving foreign visitors with world-class information regarding standards for quarantine and control at Alternative State Quarantine (ASQ) hotels located around Thailand.
(more…)