Khao Phansa celebrating the dawn of Buddhist Lent
Khao Phansa Day, marking the start of Buddhist Lent, which this year is being celebrated on 9 July, in unique Thai local ways nationwide.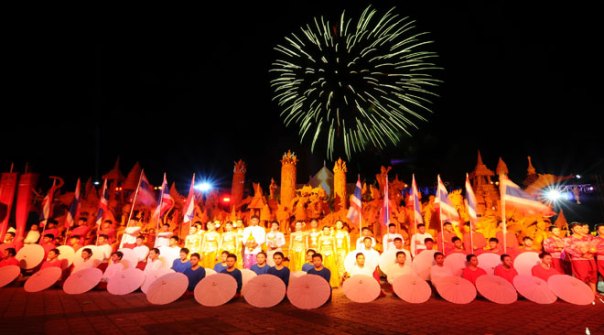 There are few things that enchant visitors to Thailand as much as the piety of the people. The rituals of Theravada Buddhism infuse every aspect of life in the kingdom – from the charming wai gesture that nearly all Thai people make when passing a temple, to life events such as weddings, funerals and ordinations.
This devout side of Thai life means that many tourists often time their visits to coincide with Buddhist festivals. One of the important of these is Khao Phansa, or Buddhist Lent Day, which is celebrated very differently across the nation.
What is Khao Phansa?
Khao Phansa, the first day of Buddhist Lent (vassavasa) takes place the day after the full moon of the eighth lunar month and marks the start of the rainy season, when monks retreat to their temples.
Here they spend three months in study and meditation. This retreat to the temples is based on an edict of Lord Buddha issued to ensure monks did no damage to crops or accidentally stood on insects, hidden in the floodwaters.
Many Thais observe Vassavasa with fasting, the avoidance of alcohol, meat, tobacco and gambling. This self-denial is why there are comparisons with Christian Lent. But Khao Phansa is a more colourful festival, with elaborately carved candles being the centre of the celebrations.
Traditionally, candles were donated to monasteries enabling monks to continue their studies into the evenings.
Nowadays, these offerings take the form of huge wax effigies which are shown off in local parades. These processions boast a uniquely Thai blend of artistry, fun and festival and are accompanied by folk dances, displays of local crafts and sound and light performances relating local stories.
Khao Phansa is also the day when traditionally monks would go to the temples and stay there for three months of meditation and study. Their need for candlelight – as there were no electricity in the old days – during this time led to a tradition of carving amazing wax effigies and sculptures, which now play a big role in the celebrations.
As well as the processions of exquisitely carved candles and wax displays, Khao Phansa Day is celebrated with parades, folk dancing in traditional costumes, music and storytelling.
As the three-month period of Buddhist Lent is observed as a time of abstinence from drinking and eating to excess, people often see Khao Phansa Day as the last chance to indulge in their favourite local snacks and dishes. So many celebrations will have food fairs and booths selling local specialties. This makes the festival a great time to explore the unique culinary offerings of each district.
In 2017, Khao Phansa takes place on 9 July:
What's on and where?
The Central Region
Ayutthaya Aquatic Phansa Festival
The ancient capital of Ayutthaya hosts memorable Khao Phansa celebrations, as the candles are taken to the local temples in colourful boats that float down the city's ancient Lad Chado canal. Visitors can also enjoy a taste of rural life, beauty pageants, and local games.
Suphanburi Khao Phansa Candles Procession
Here, local people and art colleges compete to stage impressive candle displays. Many of the larger-than-life wax tableaus depict figures from Thai mythology which are paraded around town. Visitors also enjoy exhibitions about the ways of life of the local tribal people and folk dancing.
Saraburi Khao Phansa Festival
To mark Khao Phansa in Saraburi, locals flock to the shrine of the Buddha's Footprint where yellow and white flowers which bloom locally are handed to monks to make merit. This floral offering is known as Tak Bat Dok Mai and thousands of people now join to give alms to the monks as they ascend the stairs of the shrine.
The Northeastern Region
Nakhon Phanom Candle Festival
The Lao-influenced culture of Nakhon Phanom ensures a different twist on the Khao Phansa celebrations. The event centres on the iconic pagoda of Wat Phra That Phanom and there is always a procession of exquisitely carved candles to enjoy as well as the picturesque Miss Candle Beauty contest.
Surin Candle Festival
Home to one of the most impressive sets of celebrations for Khao Phansa, the 12 temples of Surin town display their own carved candle wax effigies which are paraded in the streets, accompanied by folk dances. Most impressive is the parade of elephants, decorated in finery, which transport local monks so people and visitors can give alms and make merit.
Ubon Ratchathani International Wax Candle Festival and Wax Candle Procession
One of the biggest of the Khao Phansa events is the International Wax Candle Festival and Wax Candle Procession which takes place in Thung Si Mueang Park, Ubon Ratchathani. The sheer size of the wax artworks is staggering, making the event popular with photographers. It's a great place to explore unique local cultures as the locals wear traditional dress and show off their folk dances.
Korat Candle Procession Festival
Korat is the gateway to the Northeast and its Candle Procession Festival is the city's annual highlight. People gather to enjoy food and drink in front of the city hall and to find a place near the famous Thao Suranaree monument to watch the impressive procession of wax sculptures.
Khao Phansa Festival Khao Phansa Festival
Source link
Thailand eases travel restrictions for 56 countries
Tourists from 56 countries including Australia, United Kingdom, France, Sweden, Switzerland, and the United States can now travel to Thailand without visas.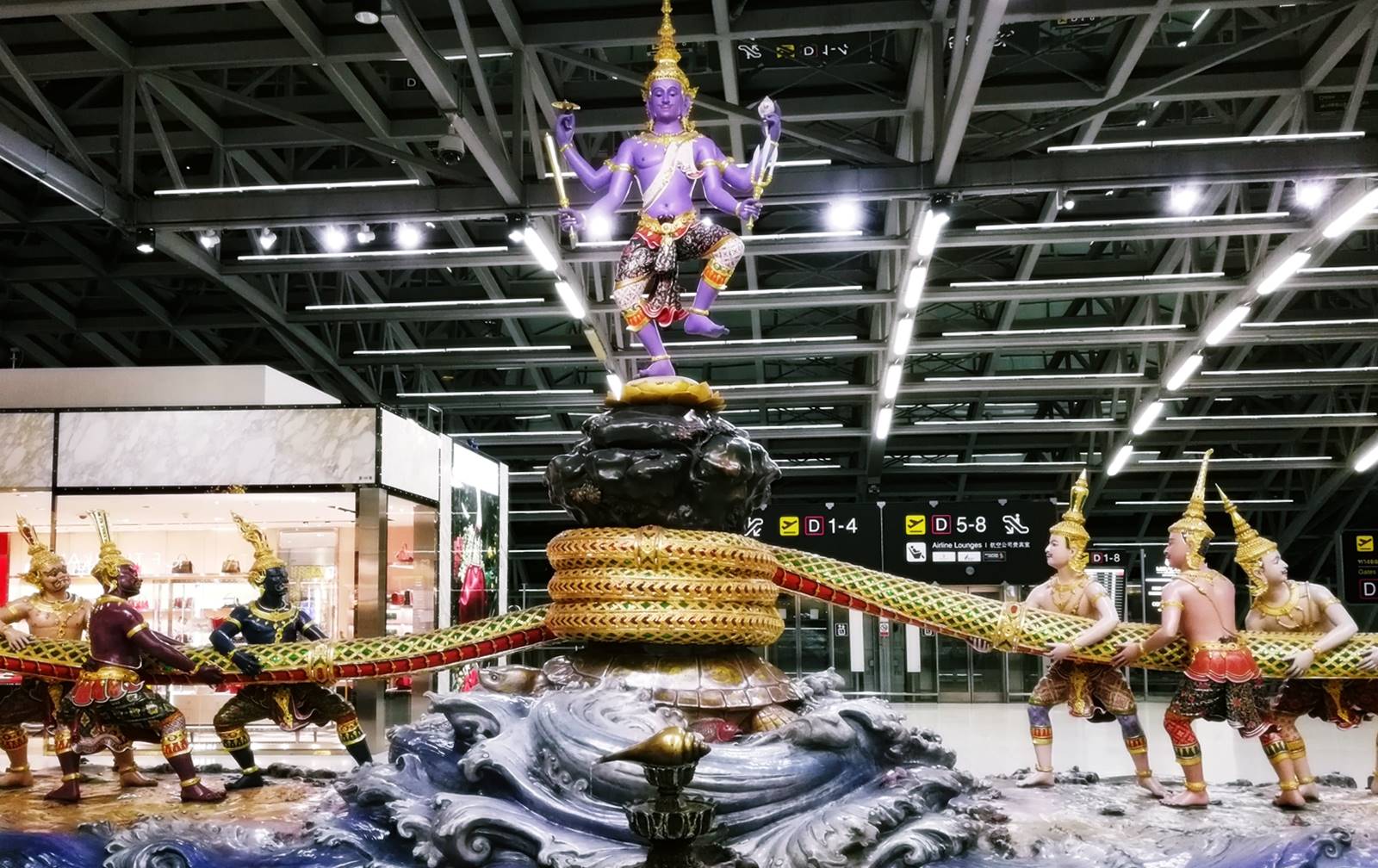 The Thai government is easing travel restrictions for citizens from 56 countries to help the country's pandemic-hit tourism industry recover, but foreign visitors are still required to undergo a mandatory 14 days hotel quarantine.
(more…)
TAT Launches "Single Journey" Tours encouraging Single people to travel domestically
The Tourism Authority of Thailand (TAT) has launched a special tourism program, the "Single Journey" promoting nine programs that are suitable for single people.
The Tourism Authority of Thailand (TAT) together with Thai Smile Airways, leading online travel and lifestyle platform Drive Digital, and application Tinder have launched a collection of new 'Single Journey' tours around Thailand specifically designed for the single traveller.
(more…)
TAT & Locanation launch new hotel bookings platform touting "Quarantine Paradise"
One-stop solution provides foreign visitors to Thailand with world-class information and direct ASQ hotel bookings for quarantine and control convenience
The Tourism Authority of Thailand (TAT) and Thailand-based Locanation Company Limited jointly launch the newly-developed asq.locanation.com website under the 'ASQ Paradise' project to provide arriving foreign visitors with world-class information regarding standards for quarantine and control at Alternative State Quarantine (ASQ) hotels located around Thailand.
(more…)