Thailand to promote universal accessibility and tourism for all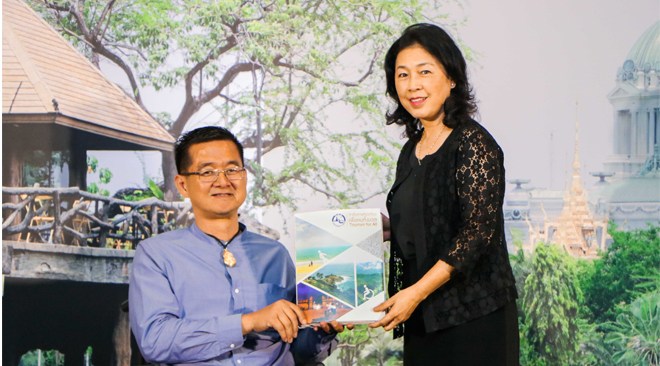 The Tourism Authority of Thailand (TAT) is launching new pilot routes in nine popular provinces to promote universal accessibility and 'Tourism for All' concepts aimed at encouraging universal design catering to disabled travellers at facilities and tourism attractions across Thailand.
The initiative is a direct result of last year's highly successful 36th World Tourism Day, which was held in Bangkok on 27 September, 2016, with a range of events under the banner of 'Tourism for All – Promoting Universal Accessibility'.
During the event a number of speakers emphasised that the concept begins with universal design infrastructure that allows individuals with disabilities access to key tourism destinations and attractions.
Mrs. Somrak Kumputch, TAT Deputy Governor for Administration, presents the Tourism for All guidebook to Mr, Krisana Lalai, President of Friendly Design for All Foundation, a human rights worker and a famous journalist and TV host in Thailand
Mrs. Somrak Kumputch (right), TAT Deputy Governor for Administration said, "TAT recognises the importance of promoting equal access to Thailand's many attractions, and we have always been a keen advocate of this concept over the past several years. The nine provinces selected have the necessary universally designed infrastructure to launch the promotion."
The initial promotion targets Thai domestic travellers with disabilities and represents a concerted effort by key public sectors, the private sector, community networks and tourism stakeholders.
TAT has launched a dedicated Tourism For All website and published a 116-page Thai-language guidebook – with braille letters and a DVD – to help raise awareness and extend the range of universally accessible attractions around the Kingdom.
The guidebook, available at TAT offices in the nine pilot provinces, can be downloaded or read online. Meanwhile, video clips of the nine routes, in Thai with English subtitles and Sign Language, are available on the website.
The pilot routes in nine provinces are Stylish Capital: Bangkok, Exotic Lanna: Chiang Mai, Nature & Art: Ratchaburi, Wonderful Town: Pattaya, Remaining Memories: Kanchanaburi, Andaman Pearl: Phuket, Northeast Spicy Isan: Khon Kaen, Precious Treasure: Ayutthaya, and Fertile Land: Nakhon Ratchasima.
During last year's World Tourism Day in Bangkok the Thai government stated it would "transform Thailand into the hub of universal design in ASEAN" which would, in turn, help the country develop into an ideal 'accessible tourism' country while preserving its invaluable architecture and history. It also announced plans to launch the pilot route project while concentrating on upgrading existing facilities.
This year's World Tourism Day event is again scheduled on 27 September and celebrates the 37th consecutive session since its launch in 1980. It is a World Tourism Organisation (UNWTO) initiative dedicated to promoting accessible, sustainable and responsible tourism.
Thailand eases travel restrictions for 56 countries
Tourists from 56 countries including Australia, United Kingdom, France, Sweden, Switzerland, and the United States can now travel to Thailand without visas.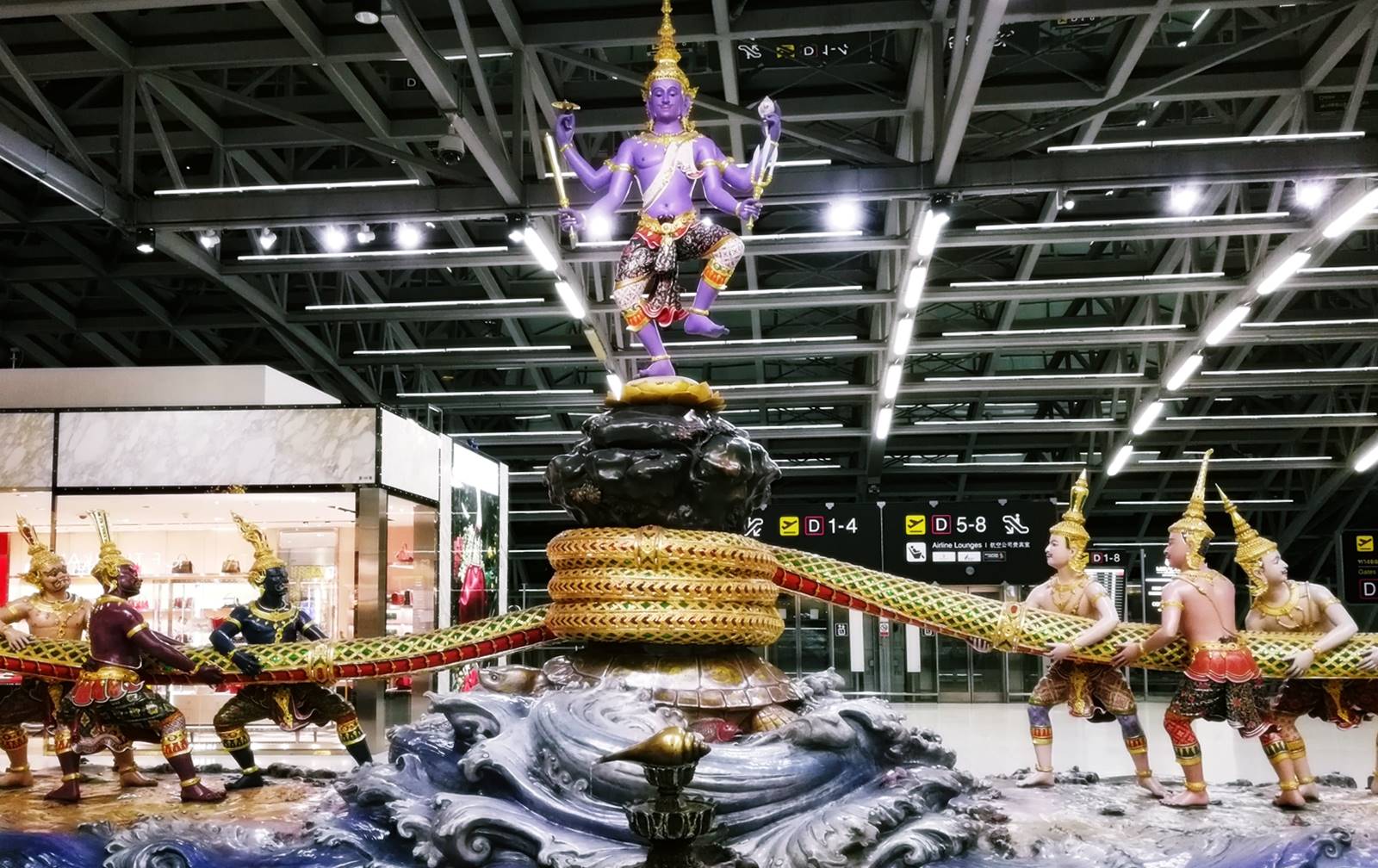 The Thai government is easing travel restrictions for citizens from 56 countries to help the country's pandemic-hit tourism industry recover, but foreign visitors are still required to undergo a mandatory 14 days hotel quarantine.
(more…)
TAT Launches "Single Journey" Tours encouraging Single people to travel domestically
The Tourism Authority of Thailand (TAT) has launched a special tourism program, the "Single Journey" promoting nine programs that are suitable for single people.
The Tourism Authority of Thailand (TAT) together with Thai Smile Airways, leading online travel and lifestyle platform Drive Digital, and application Tinder have launched a collection of new 'Single Journey' tours around Thailand specifically designed for the single traveller.
(more…)
TAT & Locanation launch new hotel bookings platform touting "Quarantine Paradise"
One-stop solution provides foreign visitors to Thailand with world-class information and direct ASQ hotel bookings for quarantine and control convenience
The Tourism Authority of Thailand (TAT) and Thailand-based Locanation Company Limited jointly launch the newly-developed asq.locanation.com website under the 'ASQ Paradise' project to provide arriving foreign visitors with world-class information regarding standards for quarantine and control at Alternative State Quarantine (ASQ) hotels located around Thailand.
(more…)