Visa on arrival strands tourists for several hours at Thai airports
The Association of Thai Travel Agents (ATTA) has complained of unnecessary waste of time for tourists applying for visas on arrival (VOA) at the airports saying the process take 1-4 hours.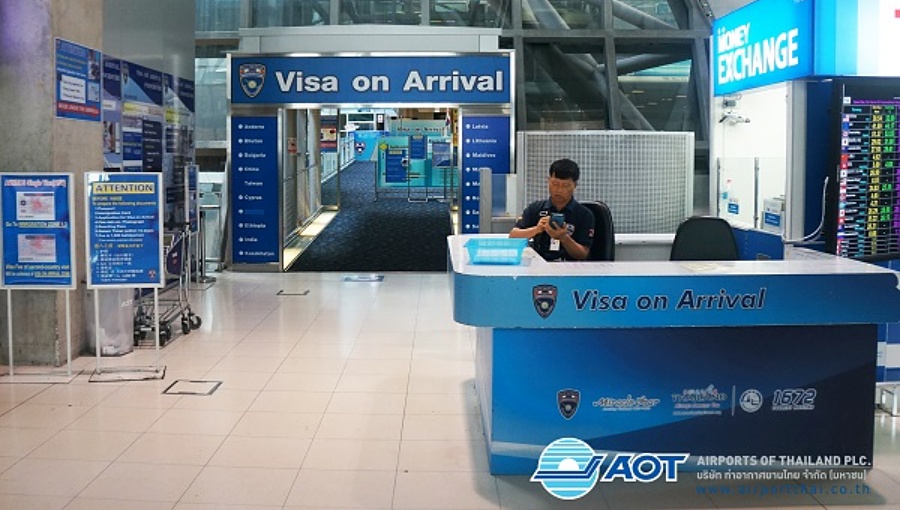 ATTA says the time waste could affect the country's image and tourism and demands relevant state agencies to resolve the problem.
It said as the country is now entering the tourism season, the problem needed to be resolved urgently.
According to ATTA president  Prakobgosol, issuance of VOA by immigration officials at the airports, notably Suvarnabhumi, Don Mueang, Chiang Mai, Phuket and Krabi, are slow.
He said during the high season, a large number of tourists will arrive in Thailand and the issuance of VOA takes as long as 1-2 hours. But on some occassion, it takes up to 3-4 hours.
Mr Vichit said affected tourists are mostly Chinese and Indians although application for VOA has higher cost than normal visa application.
He suggested that immigration officials handling visa issuance should be increased to cope with large number of passengers during this coming high season.
In response to ATTA's complaint and call, Immigration Bureau deputy spokesman Pol Col Cherngron Rimpadee said the immigration police have applied international standards in issuing VOA to tourists.
He said the long queue might be caused by accumulated passengers during the high traffic time.
He said immigration officials can handle one VOA passenger in 3 minutes for administrative work before entering the immigration checkpoint process similar to other inbound passengers.
He admitted that those affected most by the VOA procedure are Chinese and Indians.
He said immigration offices at Suvarnabhumi handles 6,000-7,000 applicants for VOA daily but the procedure could be longer from accumulated passengers caused by high number of flight arrivals at the airport.
However, he assured that VOA passengers are given priorities to enter through a special immigration checkpoint without having to wait in queue like ordinary passengers.
The Immigration Bureau is in talks with relevant government agencies to allow VOA applications on line to shorten the normal procedure, but this will also take into consideration the national security matters, he added.
The Immigration Bureau deputy spokesman reiterated that authorities need to screen VOA applicants thoroughly as such channel could be exploited by criminals and terrorists to enter the country.
Vietnam and Thailand top destinations for Russians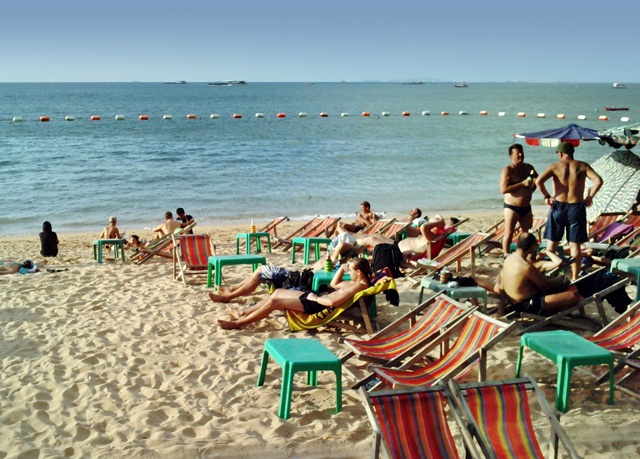 The central province of Khanh Haa, home to the famous beach town of Nha Trang city, is much loved by Russian tourists, accounting for one fifth of total foreign arrivals. (Source: VNA)
(more…)
TAT to promote Isan provinces as sports tourism destinations
This year marks the fourth edition of this epic, long-distance road race cycling event organised by the Tourism Authority of Thailand (TAT)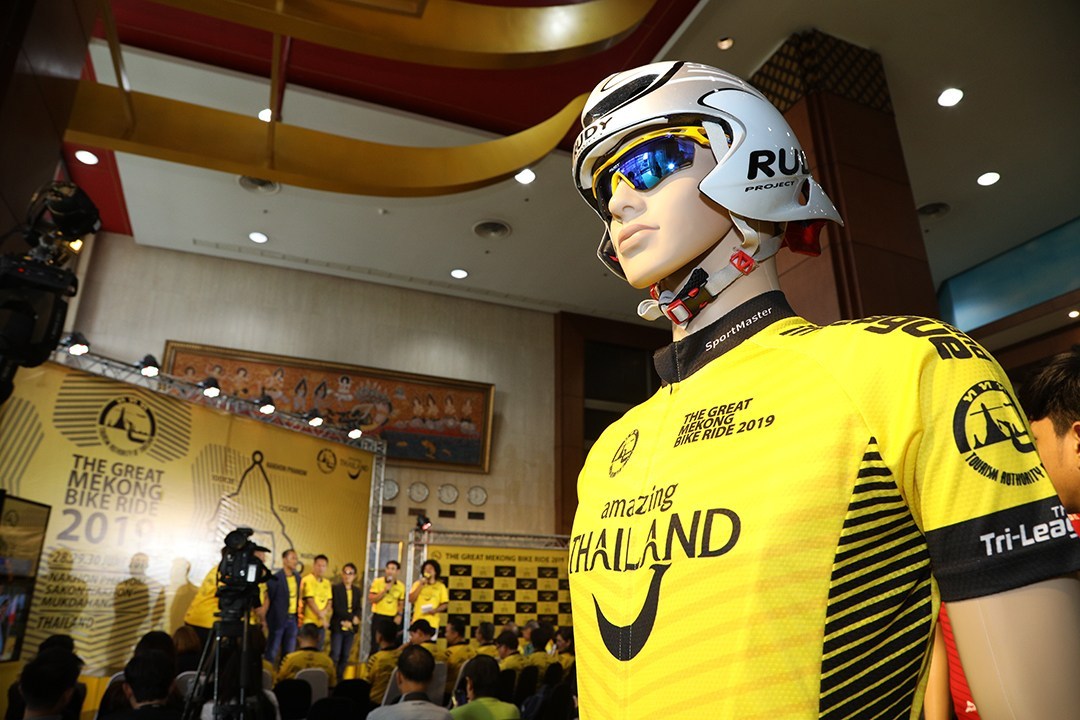 The Great Mekong Bike Ride 2019, scheduled from 28-30 June, is ready to welcome more than 2,000 Thai and foreign road race cyclists and elevate the awareness of Thailand's Northeast (Isan) provinces of Nakhon Phanom, Mukdahan and Sakon Nakhon, as sports tourism destinations.
(more…)
Thailand Travel Mart Plus reports 340 buyers from 51 countries
In 2018, the Thai tourism industry recorded a total of 38 million international arrivals, up by 7.54%, generating an estimated US$62 billion in earnings, up by 9.63% over 2017.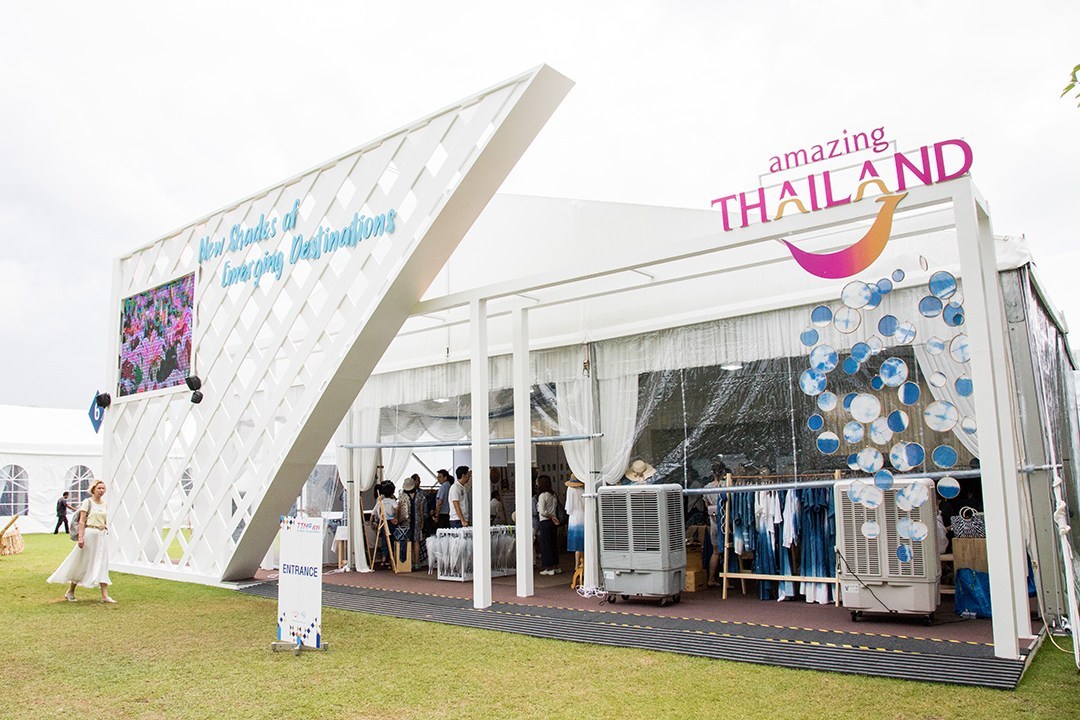 The TTM+ 2019, Thailand's leading annual B2B travel show, is being held under the theme of 'New Shades of Emerging Destinations' as part of the TAT strategy to promote 55 provincial destinations which are already popular with domestic tourists and increasingly preferable by international visitors.
(more…)