Thailand celebrates New Year with 35 million visitors in 2017
Thailand's influx of Chinese visitors, and the congestion at its airports and resorts, are likely to remain for years.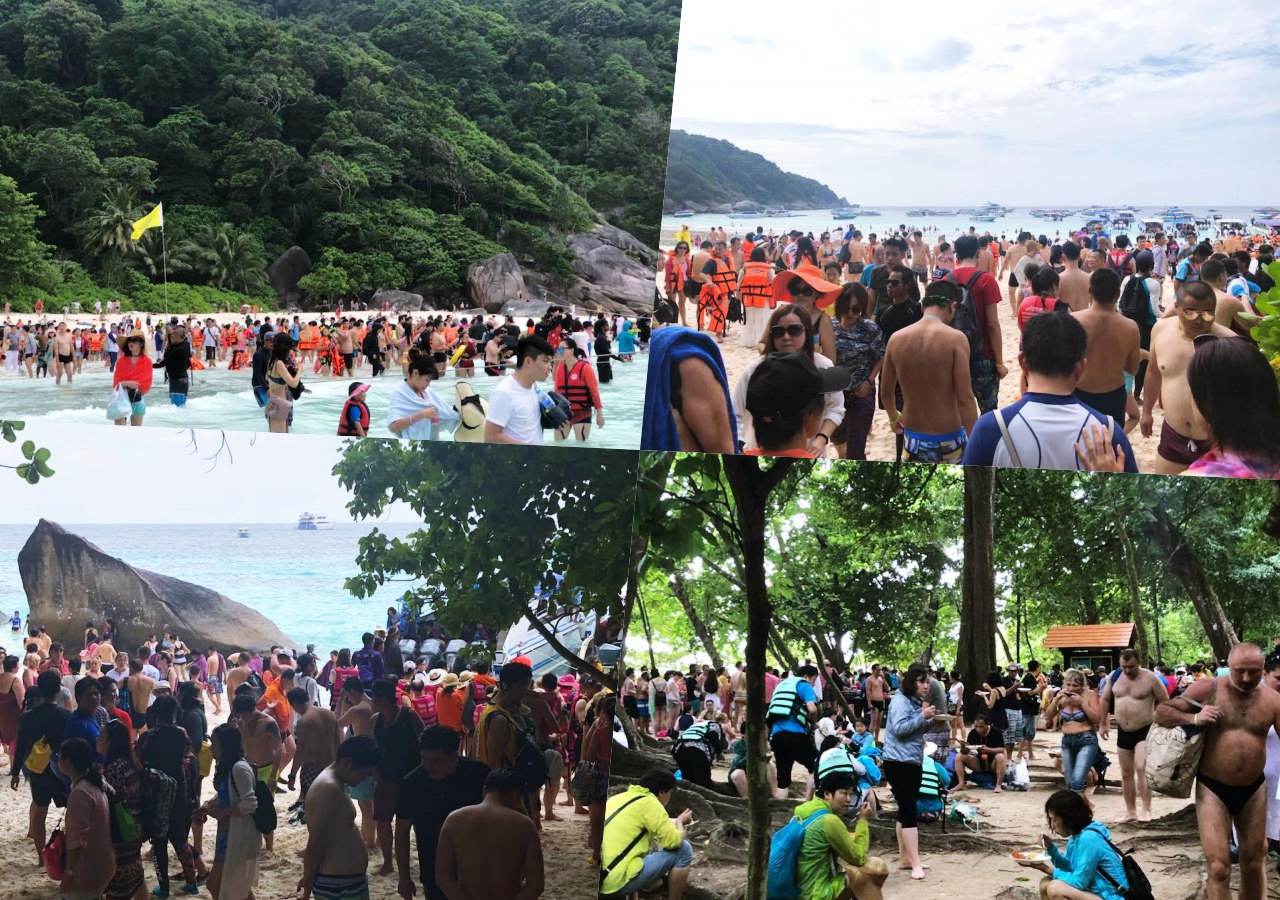 New Year's celebrations took place all over Thailand – without any reported major hitches – after a record number of arrivals were recorded in 2017.
For the first time the TAT held countdown celebrations simultaneously in five provinces nationwide, including Lampang in the north, Sakon Nakhon province in the northeastern region, Kanchanaburi in the west, Phuket in the south and Rayong in the east.
"Last year we have 35 million foreign visitors to Thailand, but most of they would like to spend lot of time in major cities such as Bangkok, Pattaya, Chiangmai and Phuket. TAT is trying to create the flow from the major destinations to secondary provinces,"
Tanes Petsuwan, deputy governor for marketing communications from TAT told Xinhua.
The 35 millionth visitor last year disembarked from a Qatar Airways flight from Doha on Dec 29, according to the Tourism Authority of Thailand.
Both the Tourism and Sports Ministry and the Tourism Authority of Thailand (TAT) have reiterated that their focus is more on quality tourists than quantity, but they also aim to receive 35 million tourists in 2018, up from 34 million in 2017.
Thailand is spending billions to upgrade its infrastructure, open up new islands and cities to travelers, and tone down its image of cheap shopping, hotels and sex that underpinned the industry for half a century.
But the change will take years and even then may fail to keep up with soaring visitor numbers that have given the Land of Smiles a reputation for delays, overcrowding and government crackdowns.
12 million Chinese ?
Yutthasak Supasorn, governor of the Tourism Authority of Thailand (TAT), said there are plans to open a new office in Toronto, Canada next February and appoint 4-5 marketing representative offices in mainland China in the coming year to supplement the five existing ones there.
"China is an important market for Thai tourism. We still have to work hard with Chinese authorities to improve market quality along with easing problems from zero-dollar tours that have affected Thai tourism for years," said Mr Yutthasak.
The move is part of measures to cope with the China market, which is set to remain the largest source market for international arrivals. Visitors from China are predicted to reach 12 million annually in the next 2-3 years.
Overcrowded airports
Many tourists from China and India don't want to wait for as long as 10 days to receive visas at home. Rather, they apply for visas on arrival, leaving them stuck in long queues because of a shortage of immigration officers.
The International Civil Aviation Organization's removal of the red flag warning for Thailand in October 2017 will also allow air connectivity to Thailand to grow. That has prompted national tourism organisations and the private sector to launch marketing campaigns and activities to stimulate travel both domestically and internationally.
The World Travel and Tourism Council reported Asian cities will be at forefront of tourism growth over the next 10 years.
Locations on the rise include Chongqing, Guangzhou, Shanghai, Beijing, Manila, Kuala Lumpur and Jakarta.
With average annual growth of 5.8%, Asia-Pacific outpaces the average global growth rate of 4%, with the Chinese market playing an outsized role.
Thailand eases travel restrictions for 56 countries
Tourists from 56 countries including Australia, United Kingdom, France, Sweden, Switzerland, and the United States can now travel to Thailand without visas.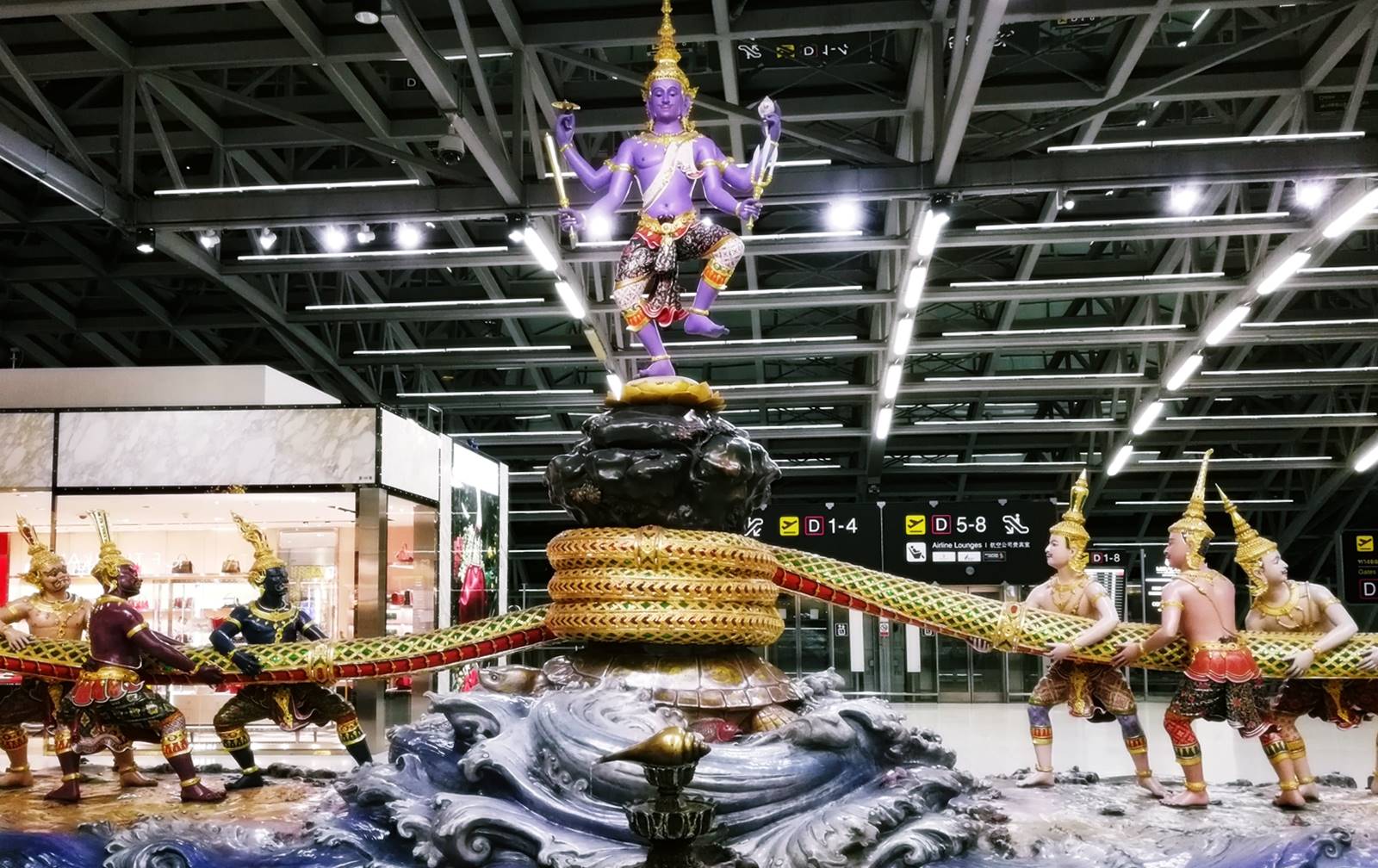 The Thai government is easing travel restrictions for citizens from 56 countries to help the country's pandemic-hit tourism industry recover, but foreign visitors are still required to undergo a mandatory 14 days hotel quarantine.
(more…)
TAT Launches "Single Journey" Tours encouraging Single people to travel domestically
The Tourism Authority of Thailand (TAT) has launched a special tourism program, the "Single Journey" promoting nine programs that are suitable for single people.
The Tourism Authority of Thailand (TAT) together with Thai Smile Airways, leading online travel and lifestyle platform Drive Digital, and application Tinder have launched a collection of new 'Single Journey' tours around Thailand specifically designed for the single traveller.
(more…)
TAT & Locanation launch new hotel bookings platform touting "Quarantine Paradise"
One-stop solution provides foreign visitors to Thailand with world-class information and direct ASQ hotel bookings for quarantine and control convenience
The Tourism Authority of Thailand (TAT) and Thailand-based Locanation Company Limited jointly launch the newly-developed asq.locanation.com website under the 'ASQ Paradise' project to provide arriving foreign visitors with world-class information regarding standards for quarantine and control at Alternative State Quarantine (ASQ) hotels located around Thailand.
(more…)