Annual World Wai Khru Muay Thai Ceremony 2018 brings 1,800 international disciples to Ayutthaya
This year's World Wai Khru Muay Thai Ceremony in Phra Nakhon Si Ayutthaya, scheduled from 16 to 17 March, expects to welcome over 1,800 international disciples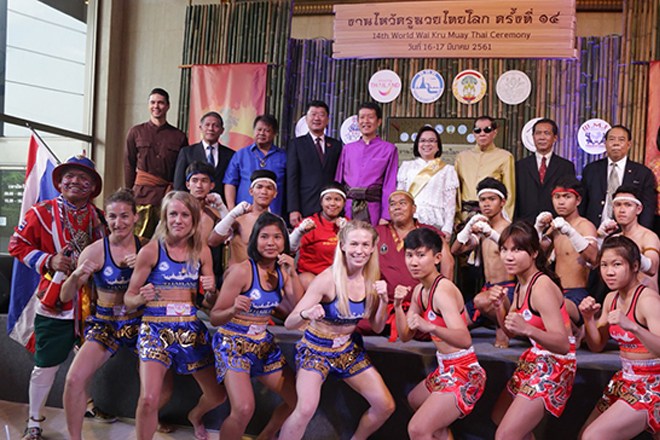 The Tourism Authority of Thailand (TAT) is delighted to announce that this year's World Wai Khru Muay Thai Ceremony in Phra Nakhon Si Ayutthaya, scheduled from 16 to 17 March, expects to welcome over 1,800 international disciples of the art of Muay Thai from over 60 countries from around the world.
The 14th annual event this year has added significance, as it falls on the celebration of Nai Khanom Tom Day on 17 March. He was an almost mythological Muay Thai folk hero and warrior who is also hailed as the 'Father of Muay Thai'.
Mr. Yuthasak Supasorn, Governor of TAT, said: "The World Wai Khru Muay Thai Ceremony 2018 provides continuity that ensures the art form is being properly preserved and curated for future generations as many consider Wai Khru to be the 'heart and soul' of Muay Thai.
"Wai Khru is much more than a ceremonial kick boxing ritual, performance art or just paying respect to one's teacher. It is an important part of Thailand's cultural and martial arts history with origins that are traced back to ancient battlefields when Thai soldiers fought for independence, centuries before Muay Thai developed into a martial art for sport."
As with all Thai local events and experiences sponsored by TAT, the annual World Wai Khru Muay Thai Ceremony 2018 features heaps of tasty Thai food, lots of quality handicraft shopping, Muay Thai boxing souvenirs and memorabilia plus free cultural and historical lessons for good measure.
Some of the more interesting Thai local experiences include the ancient arts of Yantra tattooing and Yantra calligraphy, plus Aranyik sword making from Ayutthaya's famed sword village.
Thai martial art performances are interactive with audience members encouraged to participate in energy testing through ancient Muay Thai boxing drills that include kicking    a banana tree, punching limes and chopping water. Numerous Thai food stalls will be serving modern and retro-period interpretations on traditional Thai cuisine.
Photos from the press conference held this afternoon at the TAT headquarters in Bangkok
Photo credit: Richard Barrow
Vietnam and Thailand top destinations for Russians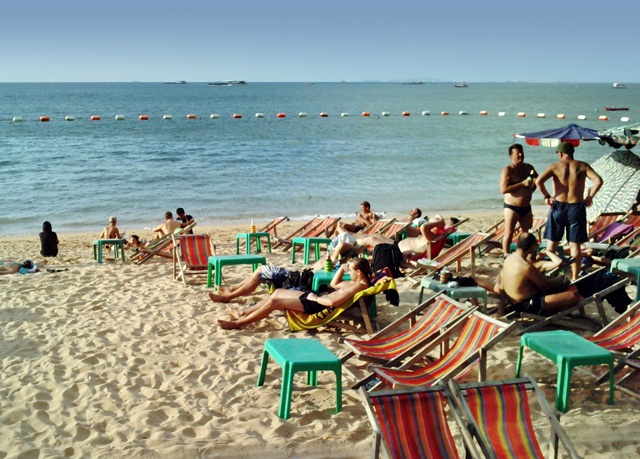 The central province of Khanh Haa, home to the famous beach town of Nha Trang city, is much loved by Russian tourists, accounting for one fifth of total foreign arrivals. (Source: VNA)
(more…)
TAT to promote Isan provinces as sports tourism destinations
This year marks the fourth edition of this epic, long-distance road race cycling event organised by the Tourism Authority of Thailand (TAT)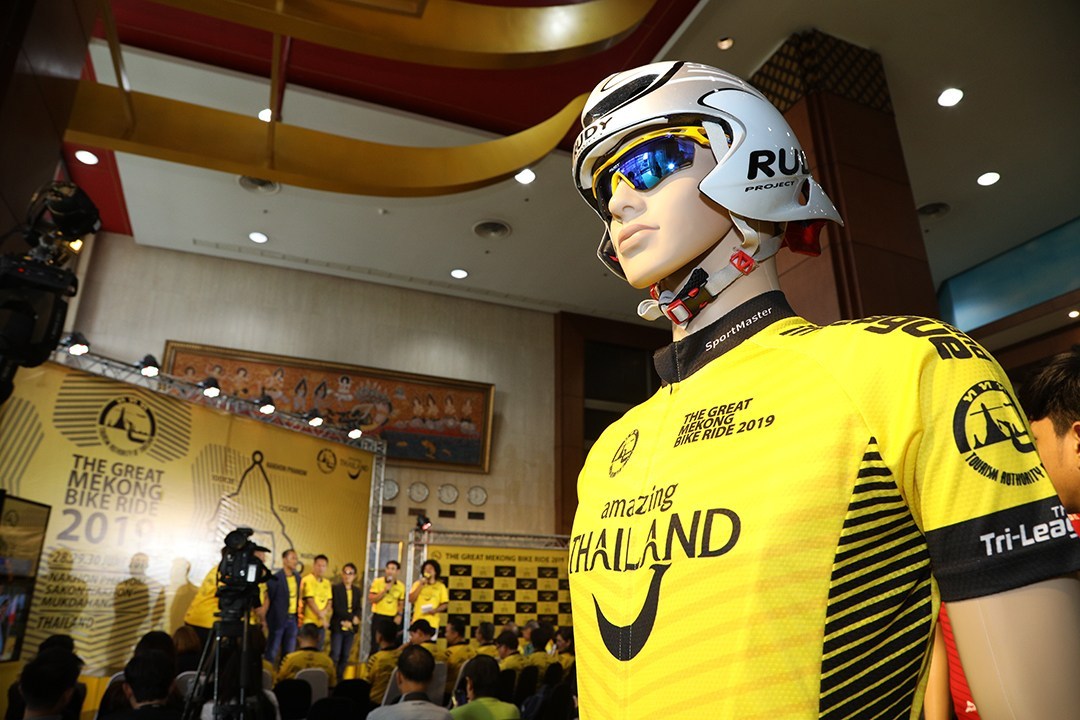 The Great Mekong Bike Ride 2019, scheduled from 28-30 June, is ready to welcome more than 2,000 Thai and foreign road race cyclists and elevate the awareness of Thailand's Northeast (Isan) provinces of Nakhon Phanom, Mukdahan and Sakon Nakhon, as sports tourism destinations.
(more…)
Thailand Travel Mart Plus reports 340 buyers from 51 countries
In 2018, the Thai tourism industry recorded a total of 38 million international arrivals, up by 7.54%, generating an estimated US$62 billion in earnings, up by 9.63% over 2017.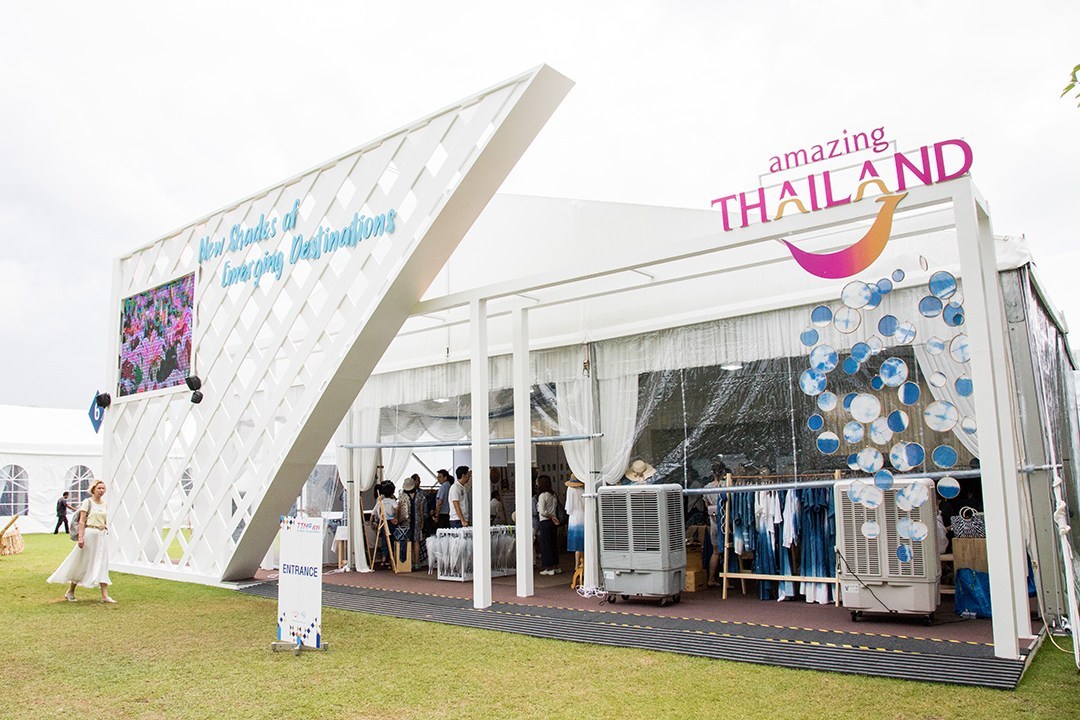 The TTM+ 2019, Thailand's leading annual B2B travel show, is being held under the theme of 'New Shades of Emerging Destinations' as part of the TAT strategy to promote 55 provincial destinations which are already popular with domestic tourists and increasingly preferable by international visitors.
(more…)