Thailand Travel Mart Plus set to go between 5-7 June in Pattaya
Under the theme of "New Shades of Emerging Destinations", the TTM+ 2019 has attracted a total participation of 351 buyers, 371 sellers, and around 130 international and domestic media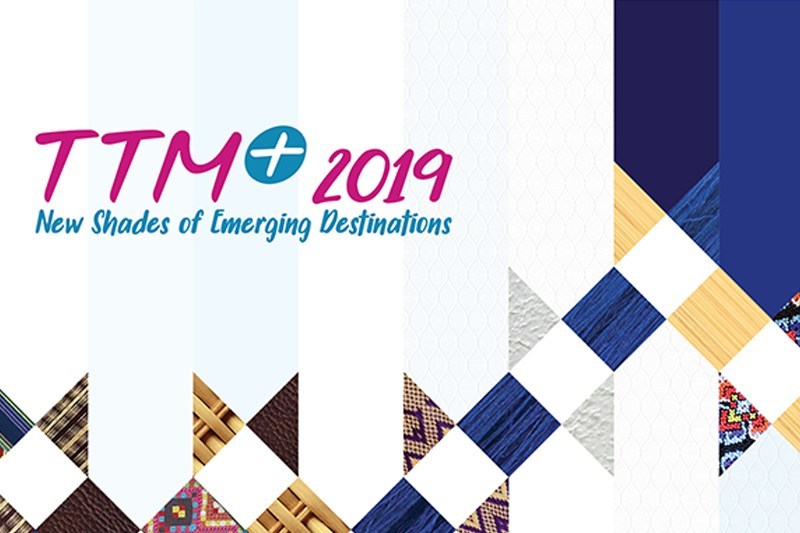 Bangkok, 29 May 2019 – The country's most important B2B travel trade show, the Thailand Travel Mart Plus Amazing Gateway to the Greater Mekong Subregion (TTM+) 2019, is all set to go between 5-7 June, 2019, in a bigger and brighter format that clearly reflects the new sense of direction in a rapidly evolving and highly competitive global environment.
Under the theme of "New Shades of Emerging Destinations", the TTM+ 2019 has attracted a total participation of 351 buyers, 371 sellers, and around 130 international and domestic media.
For the second consecutive year, the event will be held at the Ocean Marina Yacht Club, the biggest marina in Southeast Asia.
This year's TTM is packed with new ideas, new destinations and new topics of discussion all designed to set the ball rolling. We expect it will meet with a good response."

Mr. Yuthasak Supasorn, TAT Governor
The official programme will begin on 5 June, 2019, with buyers, sellers and media registration, a TTM Talk session for all delegates, Thailand media briefing, and welcome reception.
The business meetings will be held on 6-7 June after which buyers and media will leave on 8 June for a full range of post-tours to different parts of the Eastern Seaboard area.
The overall focus of the show will be Thailand's emerging destinations nationwide, 55 provinces with spectacular beauty, heritage, cultural and culinary attractions.
"This year's theme reflects a strong continuation of our long-standing strategy to promote our emerging destinations with the aim of creating jobs and distributing revenue nationwide, from major cities to local communities, while creating sustainability by balancing the number of visitors to the destinations.

Mr. Yuthasak Supasorn, TAT Governor
Both international and domestic buyers will find these 55 emerging destinations perfectly suited to the needs of their clients, especially those who seek off-the-beaten-path holidays and repeaters looking for new products. In fact, we are already beginning to see results.
In 2018, we recorded six million (6,223,183) trips by foreign tourists to these cities, a growth of +4.95 percent over 2017."
As of 14, May 2019, the TTM+ 2019 had registered 351 buyers from 51 countries. Of these 185 are repeaters and 166 are first-time buyers. By country, the largest number is from China (65) followed by the United Kingdom (29), India (23), Australia (18), Italy (15), USA (15), Russia (14), and Brazil (13). By region, buyers from the EU, Africa and Middle East comprise the largest contingent (136) followed by ASEAN, South Asia and the South Pacific (95), East Asia (79) and the Americas (41).
The total of 371 registered sellers is dominated by hotels and resorts (278) followed by travel agents and tour operators (23), emerging destinations (20), entertainment (12), the Greater Mekong Subregion (GMS) (10), NTOs (10) associations (9), and others (9). Of these, 40.89% are from the South, Central Region (30.47%), the East (12.76%), North (5.47%), Northeast (6.77%), GMS (2.6%), and NTOs (1.04%).
"Furthermore, as a small effort to make a big difference, we are striving to use less plastics in the TTM+ now and onwards as a part of responsible tourism development in Thailand, proudly speaking that every Thai seller here is partly selected on an environmental concerned basis in line of our continuous effort to make the TTM+ 2019 a green event."

Mr. Yuthasak Supasorn, TAT Governor
Under the theme of "Making the World a Better Place through Travel", the TTM Talk will feature a line-up of 10 recognised experts who will cover a broad range of social, cultural, marketing, management and development topics of critical importance to many aspects of the past, present and future of Thai tourism.
The session will be held concurrently between 15.00-16.00 Hrs. on Wednesday, 5 June, 2019.
The post-tours have also been carefully designed to include the best of the Eastern Seaboard, including village communities, organic farms, silk weavers, gems and jewellery markets, and the Cathedral of the Immaculate Conception in Chanthaburi.
This year, the tours are being extended to include interesting places in neighbouring Cambodia; such as, Battambang, Chek Battambang, Banteay Chhmar, Soieries du Mekong Silk Centre, Angkor Wat, and Angkor Thom.
Mr. Yuthasak concluded, "As we begin the countdown to celebrating the 60th anniversary of TAT in 2020, it would be fair to say that the Thai tourism industry is on the cusp of a new era.
For further details, please check www.thailandtravelmartplus.com
The post "New Shades of Emerging Destinations" will be showcased at TTM+ 2019 appeared first on TAT Newsroom.
Vietnam and Thailand top destinations for Russians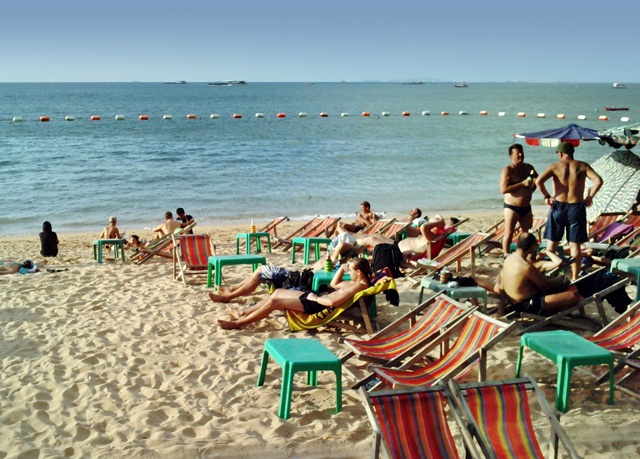 The central province of Khanh Haa, home to the famous beach town of Nha Trang city, is much loved by Russian tourists, accounting for one fifth of total foreign arrivals. (Source: VNA)
(more…)
TAT to promote Isan provinces as sports tourism destinations
This year marks the fourth edition of this epic, long-distance road race cycling event organised by the Tourism Authority of Thailand (TAT)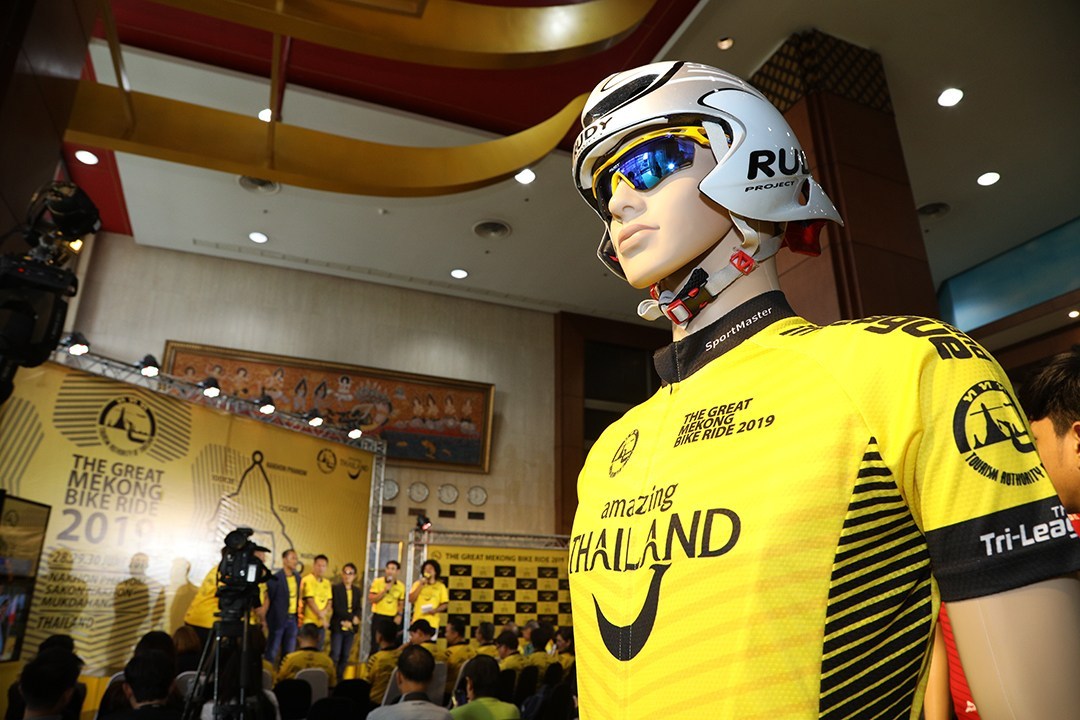 The Great Mekong Bike Ride 2019, scheduled from 28-30 June, is ready to welcome more than 2,000 Thai and foreign road race cyclists and elevate the awareness of Thailand's Northeast (Isan) provinces of Nakhon Phanom, Mukdahan and Sakon Nakhon, as sports tourism destinations.
(more…)
Thailand Travel Mart Plus reports 340 buyers from 51 countries
In 2018, the Thai tourism industry recorded a total of 38 million international arrivals, up by 7.54%, generating an estimated US$62 billion in earnings, up by 9.63% over 2017.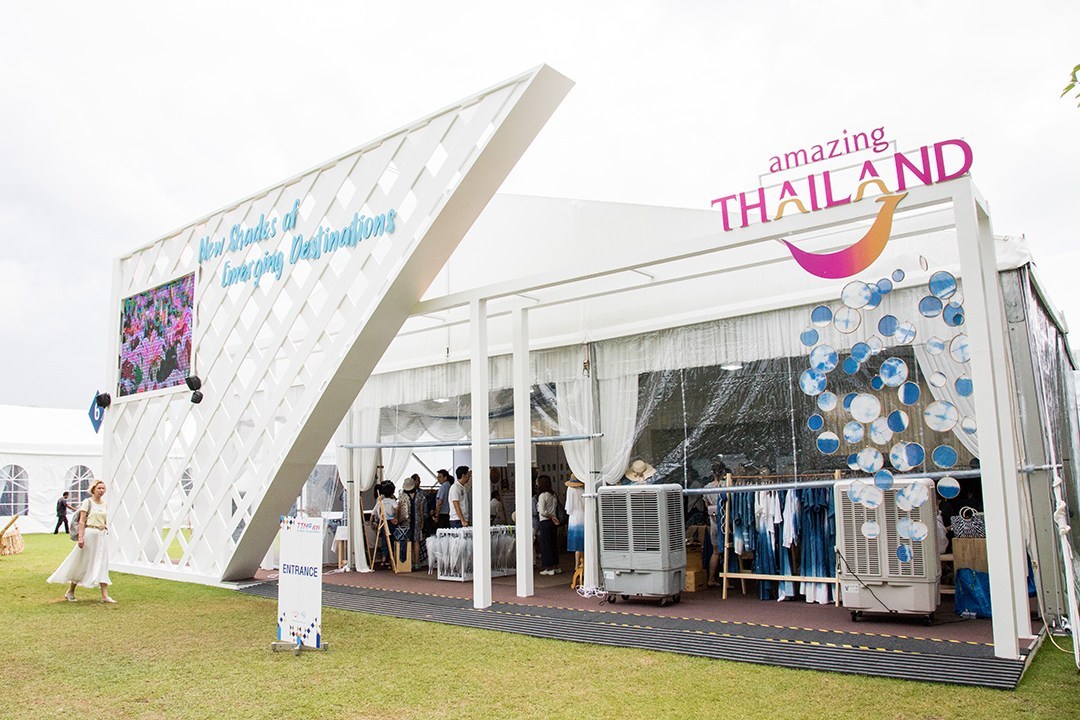 The TTM+ 2019, Thailand's leading annual B2B travel show, is being held under the theme of 'New Shades of Emerging Destinations' as part of the TAT strategy to promote 55 provincial destinations which are already popular with domestic tourists and increasingly preferable by international visitors.
(more…)