How China-U.S. trade spat may impact Thailand
If China and the United States escalate their trade tiff into a full-fledged trade war, economic turbulence could spread in Thailand and other Asean countries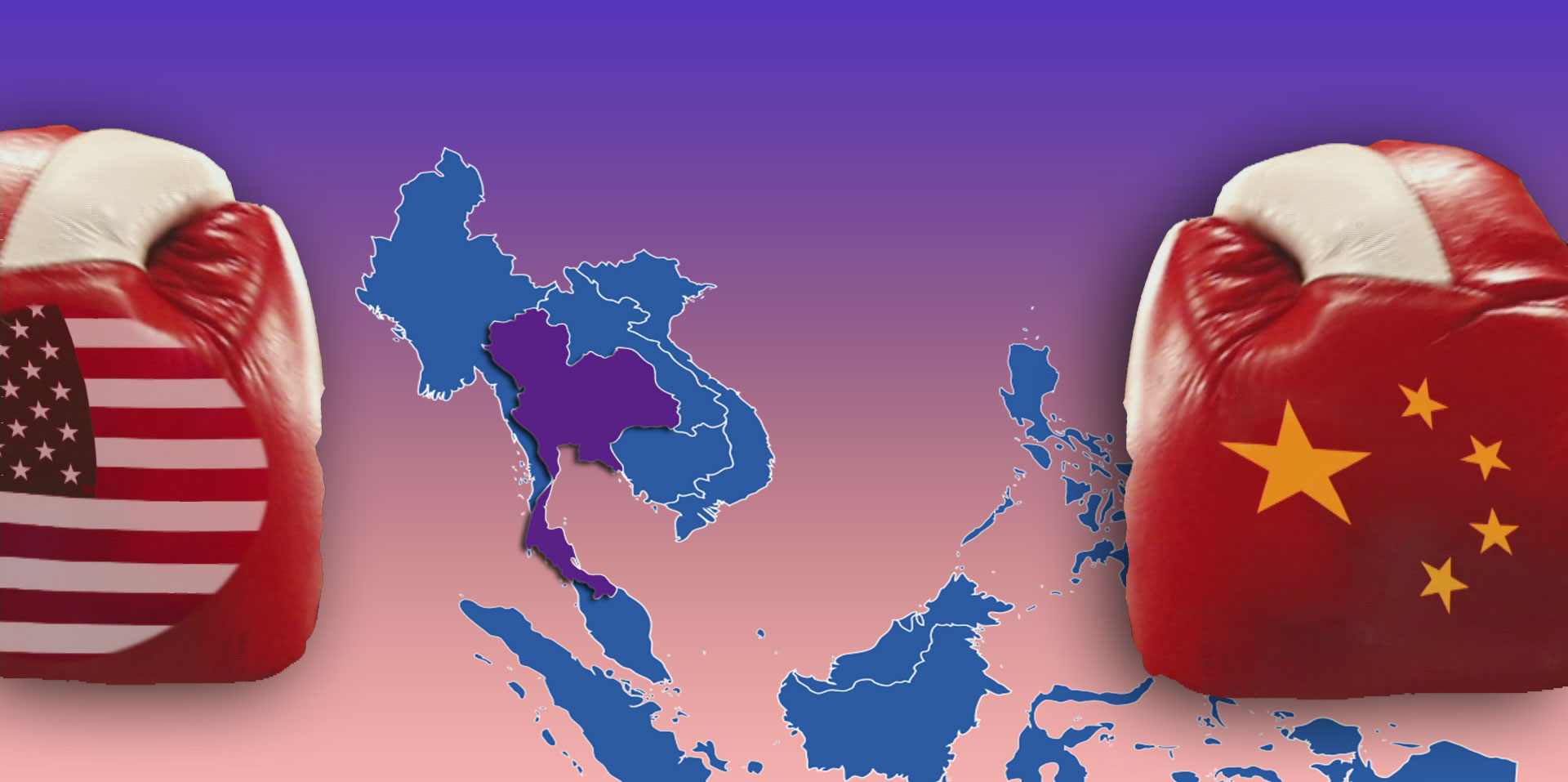 Although most countries in the region have not yet been hit by U.S. trade curbs, countries such as Thailand and Vietnam, which sell more to the U.S. than they buy, could be impacted in the near future.
As tensions between the U.S. and China grow, ASEAN economies relying heavily on exports (about 60% of Thailand's GDP is export oriented) may suffer collateral damages in the middle of a reminiscent trade war between two great powers.
ASEAN's members range from the Indonesia, which is the world's biggest Muslim-majority country; to mostly Christian Philippines, and Buddhist Myanmar, who sit strategically positioned between India and China.
Much of the region's economy relies on global production chains with manufacturing in countries such as Vietnam or Thailand shipping parts to China for final assembly before export to the U.S.
Neither government has publicly declared its latest demands but, according to widespread media reports — confirmed by the US-China Business Council as accurately representing the Trump administration's position — the US requested that China cut its trade surplus with the US by USD200 billion by 2020.
in a recent update, Moody's Investors Service says that it does not believe that China can satisfy US requests to reduce its trade surplus with the US by $200 billion by 2020 without causing significant disruptions to its economy.
While Trump believes China is the biggest offender, he also has criticized both Japan and South Korea for allegedly "unfair" practices which he claims contribute to trade surpluses with the U.S. and create jobs in East Asia at the expense of American workers.
Thailand could be next on the list as the country also have a significant trade surplus with the US.
How Thailand could be impacted ?
The tariffs against an estimated $50 billion worth of Chinese imports into the U.S. — in the form of a 25% tariff against more than 1,300 products — is targeted against strategic sectors linked to Beijing's "Made in China 2025" initiative to upgrade Chinese industry.
Thus Washington's action threatens "Made in China 2025" initiative, which seeks to shift the country away from labour-intensive industries to high-tech industries.
This drew a quick response from Beijing, which threatened tariffs of 15-25% on 128 American products such as fruits and pork, followed by a threat to impose 25% tariffs on 106 additional products including oilseeds and plastics from the US.
A long-standing ally of the US, Thailand has seen its steel industry rattled by a looming trade war as President Donald Trump's rhetoric on slapping hefty tariffs on steel imports has morphed into reality, wrote the Bangkok Post
The Thai Auto Parts Manufacturers Association (Tapma) is also concerned about a global trade war sparked by tariffs from US President Donald Trump, as the US has imposed tariffs of 25% for steel and 10% for aluminium, and those two products are raw materials for auto parts.
But some commentators in Thailand and other countries are speculating that they may stand to gain from a U.S.-China trade war,  as opportunities arise to grab a share of the trade between the two giants.
In a New York Time article one US business owner says that putting tariffs on Chinese products would simply force her to look for suppliers in other low-cost countries, including Thailand, Malaysia and Vietnam.
the imposition of tariffs between the US and China may lead to an increase in the demand for Thai products that are substitutable in their two markets.
says EIC, a unit of Siam Commercial Bank Public Company in a recent study about potential impacts on Thailand from a US-China trade war
Limited short term impact
But on the other hands EIC analysts also think that US tariffs on Chinese high-tech goods could affect Thailand, although the impact should be limited for now.
This is because the link between Thailand's supply chain and high-tech Chinese exports is relatively small. Also, Thai exports to China of automobile and electronic products, such as digital cameras, are mainly for final consumption within China.
Still as a developing country that relies on exports, Thailand cannot expect to get out the storm acting as a bystander : as for today there is no signal that President Trump will be halting threats to impose further tariffs.
Building a better Belt and Road
BRI is a collection of loans and not a basket of free lunches. Belt tightening awaits indebted countries along the road to BRI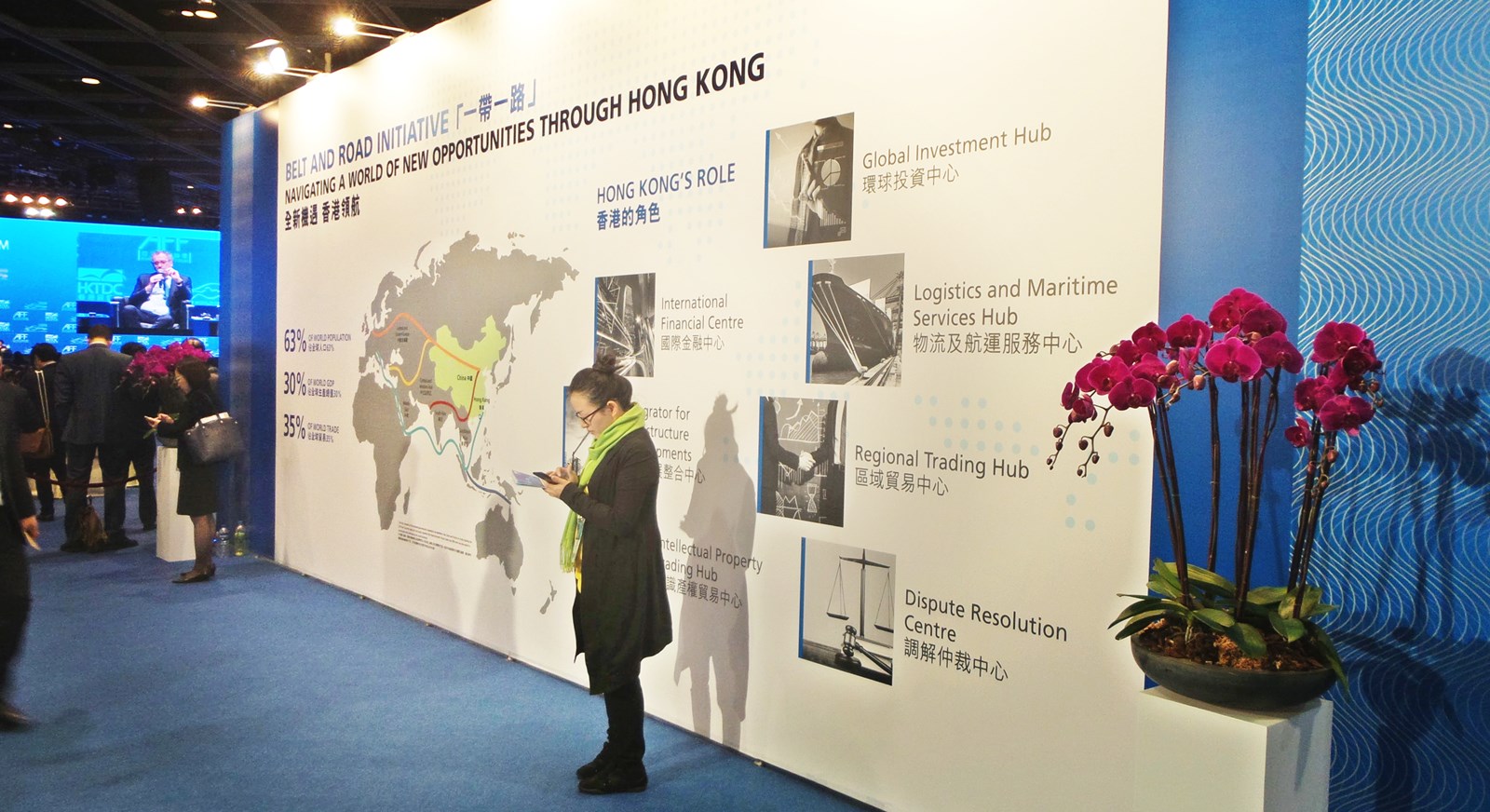 The Belt and Road Initiative (BRI) was originally unveiled in 2013 as 'One Belt, One Road'. Till date, 93 countries have formally endorsed the initiative, making up 65 per cent of the global population.
(more…)
SET signs MoU with Shenzhen bourse to strengthen Thailand-China capital market
The Stock Exchange of Thailand (SET) signed a memorandum of understanding (MoU) with Shenzhen Stock Exchange (SZSE)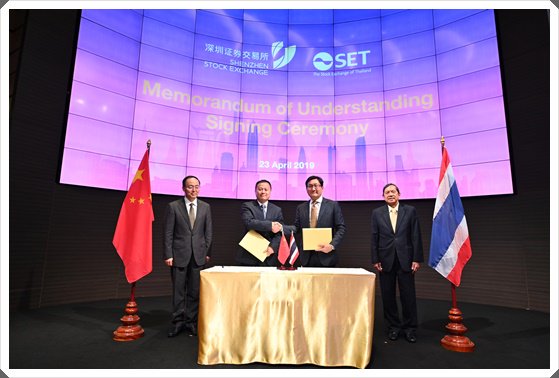 SET signs MoU with SZSE to strengthen Thailand-China capital market collaboration BANGKOK, April 23, 2019 –
The Stock Exchange of Thailand (SET) signed a memorandum of understanding (MoU) with Shenzhen Stock Exchange (SZSE) to expand business opportunities for Thai and Chinese small and medium-sized enterprises (SMEs) and broaden opportunities in investment as well as promoting cross-border collaboration among the two countries.
"The MoU between SET and SZSE, spanning five years from today (April 23, 2019), marks a key milestone for SET and SZSE to foster closer collaboration for capital markets and SMEs between the two nations, reinforcing SET's strategic plan to explore new opportunities by connecting with international partners."

SET President Pakorn Peetathawatchai said,
Under this MoU's strategic framework "China-Thailand SME Capital Market Service Initiative", SET and SZSE will provide information on SMEs as well as financial markets of the two countries via online portal, and enhance "ChiNext-mai Alliance" network which aims to facilitate the communication and cooperation between companies listed on Market for Alternative Investment (mai) and ChiNext Market; to arrange business matchings and physical roadshows to promote Thai and Chinese securities' growth potential in both countries.
Cross-border product development
The agreement also embraces cooperation for cross-border product development such as exchange-traded funds (ETFs), depositary receipts (DRs), and indices, including green finance products, among others, added Pakorn.
SZSE Executive Vice President Li Hui said,
"The SZSE and SET have maintained long-term close communication and exchanges. We will continue cooperation on the China-Thailand SME Capital Market Service Initiative jointly promoting the cross-border innovation capital formation and facilitating the economic integration and development of the two countries in 3 areas: cultivation of technology start-ups, forming an alliance for growth markets of the two countries and exploring new channels for two-way financing and investing."
This MoU signing will broaden Thai-Chinese relations after an MoU signing in March between SET and China Economic Information Service (CEIS) of Xinhua News Agency focusing on information exchange to enhance economic and investment development in Thailand and China.
About The Stock Exchange of Thailand The Stock Exchange of Thailand
(SET) is among the most liquid exchanges in Asia, providing a full range of investment products including equities, derivatives, as well as world-class trading, post-trade infrastructure/technology services in accordance with international practice (EMEA and PFMI). Going forward, SET's vision "To Make the Capital Market Work for Everyone" is aligned with the aim to support strong economic growth and competitiveness. Globally and regionally, SET has also actively coordinated with other exchanges to boost investment opportunities and capital market growth potential. Moreover, SET puts strong emphasis on sustainable growth by promoting listed companies' business models that care for environmental, social and governance (ESG) practices.
About Shenzhen Stock Exchange Shenzhen Stock Exchange (SZSE), established on 1st December, 1990, is a self-regulated legal entity under the supervision of China Securities Regulatory Commission (CSRC). SZSE is committed to developing China's multi-tiered capital market system, serving national economic development and transformation and supporting the national strategy of independent innovation. SZSE has three market segments namely Main Board, SME Board, ChiNext, serving companies of different characteristics. As of December 2018, there were 2,134 listed companies on the SZSE (ranking No.11 in the world according to WFE) with a total market capitalization of about USD 2.41 trillion (ranking No.8). The trading value is about USD 7.56 trillion for the year of 2018 (ranking No.3).
Will Thailand's Chinese High-Speed Railway Be Worth It?
The proposed project will connect Bangkok to Nong Khai, in northern Thailand, with high-speed rail technology imported from China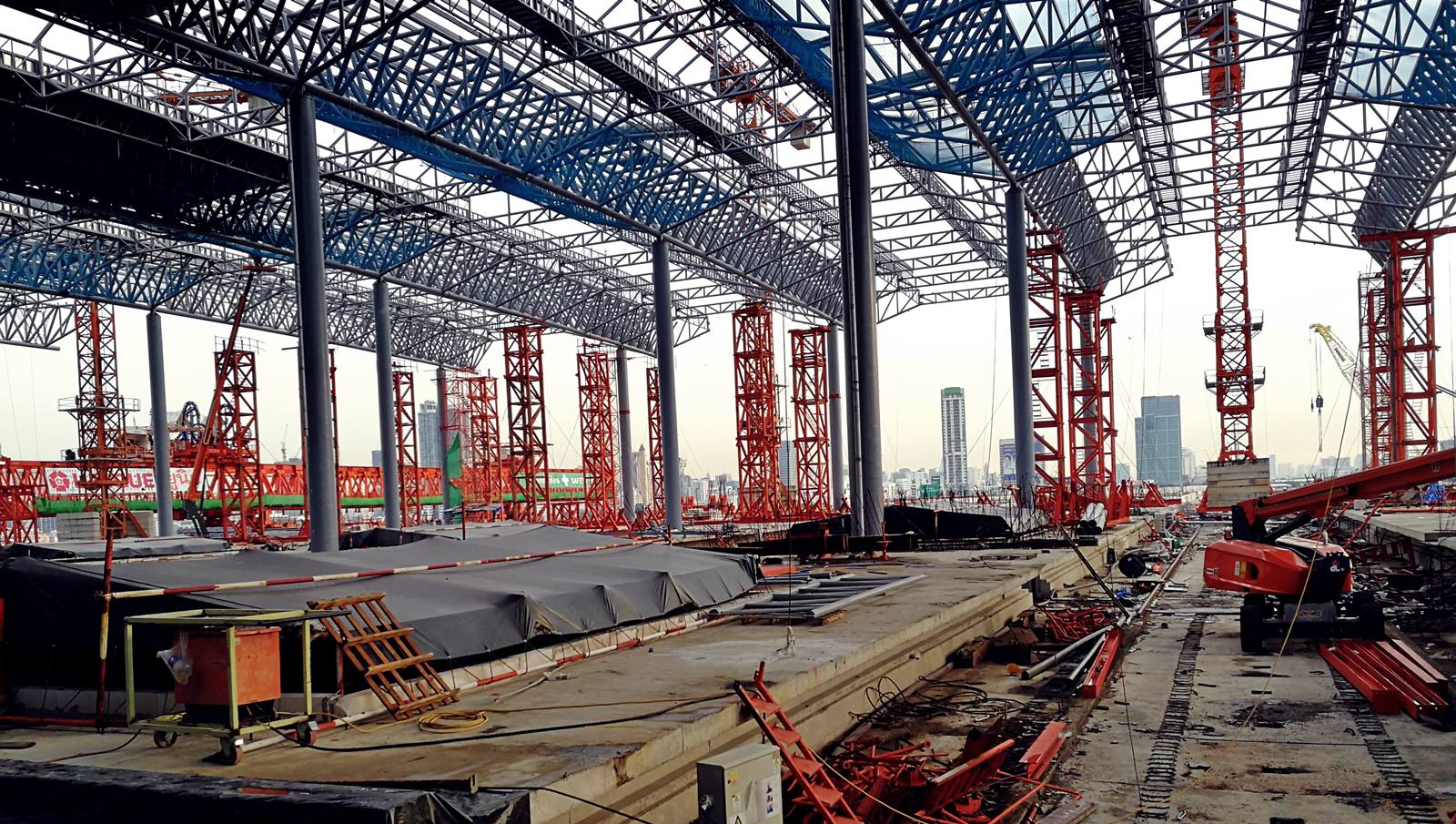 Since late last year, Thailand's military government has been quietly rushing forward on its Chinese high-speed rail project, making long-held plans on the venture increasingly, irreversibly concrete.
(more…)