Mekong Tourism Forum : A natter and a nod in Nook Ville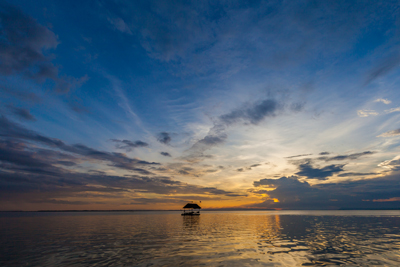 SIHANOUKVILLE, 13 July 2016: The jury maybe out on the relevance of the Mekong Tourism Forum as far as day-to-day tourism is concerned, but the 200-strong turnout at last week's forum indicated this annual event remains a popular platform for travel policy makers.
Experts, consultants, tourism officials from the six countries that make up the Greater Mekong Sub-region bloc and a smattering of non-government organisations crammed into the convention hall at Sokha Beach Resort, Sihanoukville, for a three-day talk-fest on "tourism strategy", 5 to 7 July.
To some attendees it was overkill, or to be more precise an overexposure to a labyrinth of tourism theory and strategy communicated in a manner that encouraged slumber.
The backbenchers were not amused. They were vocal in their criticism dismissing presentations as overly commercial, or excessively academic, without application to real-world business.
Were they in the minority?  Of course; the Mekong Tourism Forum, with an academic track record dating back to the 1990s, gathers tourism policy makers and consultants who are keen to tap the flow of aid cash to fund their future endeavours.
Asian Development Bank is funding a USD162,000 10-year Mekong Tourism Strategy 2016 to 2026 that was introduced at the MTF by the assigned consultant, Professor Walter Jamieson, who heads the innovation programme at Thammasat University College of Innovation.
He had the floor for a lengthy feedback session with the sole mission of tapping the audience for knowledge, leads and tips that could be useful anchors in his research…
Thais encouraged to travel more to help stimulate economy
The Thai government has launched many stimulus campaigns to revive the domestic economy, particularly in the heavily-hit tourism industry.
BANGKOK (NNT) – With more public holidays coming up in November and December, the government is encouraging people to travel to different parts of the country and use the government's spending stimulus measures.
(more…)
Foreign embassies in Thailand issue travel alerts
Several foreign embassies in Thailand have issued alerts to inform their citizens of political gatherings this weekend, including the U.S, United Kingdom, Canada and New Zealand.
Several foreign embassies in Thailand have issued alerts to inform their citizens of political gatherings this weekend.
(more…)
Thailand seeks shorter quarantine period to attract more foreign tourists
The Public Health Ministry has proposed that the mandatory quarantine period for tourists be reduced from 14, to 10 or 7 days, according to the risk level of each country.
Thailand is seeking ways to shorten the 14-day quarantine for foreign tourists to attract more arrivals as the country opens up.
(more…)