Thailand lures more US investors
Thailand received confirmation from giant American investors of their investment expansion projects, according to Thailand Board of Investment (BOI)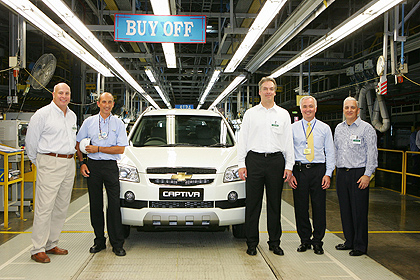 The recent road show to the US held by Thailand Board of Investment (BOI) showed the country received confirmation from giant American investors of their investment expansion projects, according to Minister of Industry Chaiwuti Bannawat who led the road show.
Dow Chemicals has confirmed its plan to increase investment in Thailand by Bt2 billion while Guardian Industries, a leading glass producer, moved on with its plan to upgrade its steel furnace project, which required another Bt1.5 billion. GM has also expressed interest in producing cars that use renewable energy in the country.
The Minister of Industry said that the recent investment road show from 12-20 December 2010 was highly successful, as the BOI received confirmation from a number of leading companies.
Dow Chemical, one of the world's leading chemical producers, confirmed its investment expansion plan in Thailand. Under this Bt2 billion plan, the company will expand its propylene glycol production facility in Thailand. During the road show, the BOI also had a chance to discuss with Dow Chemical's management the possibility for future investment expansion.
Dow Chemical's new production facility will have a total production capacity of 150,000 tonnes per year. Located in the Asia Industrial Estate in Rayong province, the facility will use environmentally friendly technology to produce propylene glycol which is a raw material for many consumer and industrial goods, such as pharmaceutical products, foods, health and hygiene products.
At present, Dow Chemical has five propylene glycol production bases worldwide – two in the United States, and one each in Germany, Brazil and Australia. In Thailand, Dow Chemical has operated business in Thailand since 1967 through a joint venture with the Siam Cement Group and its own investment. Its total investment in Thailand is Bt142.4 billion.
Also during the road show, the BOI met with the management of Guardian Industries, a major glass producer in the United States. The company has just invested another Bt1.5 billion in its existing facility in Saraburi province to upgrade its glass furnace to reduce energy consumption. A new control system for better efficiency and a mirror production line were invested under this plan. In the future, the company plans to invest in a sun guard glass manufacturing facility and screens for electronics products, such as LCD TV and mobile phone screens and displays.
The road show also met with General Motors (GM) and Ford Motors to discuss the future growth and potential of the Thai automotive industry. The Minister of Industry presented the BOI's investment policy for sustainable development and invited GM and Ford to invest under this policy.
This policy grants maximum incentives to manufacturers of auto parts for renewable energy vehicles or those using advanced technology and environmentally friendly technology, this policy that conform to the technological development plans of both companies.
In addition, the BOI had a chance to visit General Motors' Research and Development Center, one of the world's advanced technology development center. They learned more about new technologies for producing renewable energy vehicles, such as electric-powered and hydrogen-powered vehicles, and the US's ethanol promotion policy, which is similar to Thailand's E85 energy policy. GM also shared its plan to produce renewable energy vehicles in Thailand.
The meeting with Ford Motors included a presentation on an environmentally friendly vehicle development plan and engine efficiency development projects. Ford Motors has a joint venture with Mazda in Thailand, called AutoAlliance (Thailand) Company Limited. The Ford-Mazda joint venture has made investments of more than Bt50 billion in their facilities for the production of pickup trucks and body parts, passenger car assembly and the stamping of metal parts.
The company has also invested in the establishment of its regional office overseeing the marketing operations of all its subsidiaries in this region and has invested Bt20 billion in a new passenger car production project to produce a new vehicle model that has never before been made in Thailand. The facility will use new and advanced technology and will have a production capacity of 200,000 vehicles a year.
Thailand Saw $1.7 billion Applications in Bio-Circular-Green (BCG) Investments in 2020, BOI Says
The BCG model, as defined by the Thai Government, encompasses industries that allow inclusive, sustainable growth while reducing waste, pollution and dependence on finite resources.
In the first nine months of 2020, local and international companies applied to invest as much as $1.7 billion in Thailand in more than 300 projects in the sectors listed as "BCG", or Bio-Circular-Green economic activities focused on environmental protection and sustainability, according to data collected by the Thailand Board of Investment (BOI).
(more…)
Thailand BOI new measures to boost post-Covid-19 investment
Thailand's Board of Investment (BOI) approved a series of measures to accelerate investments and to encourage businesses to adopt digital technologies.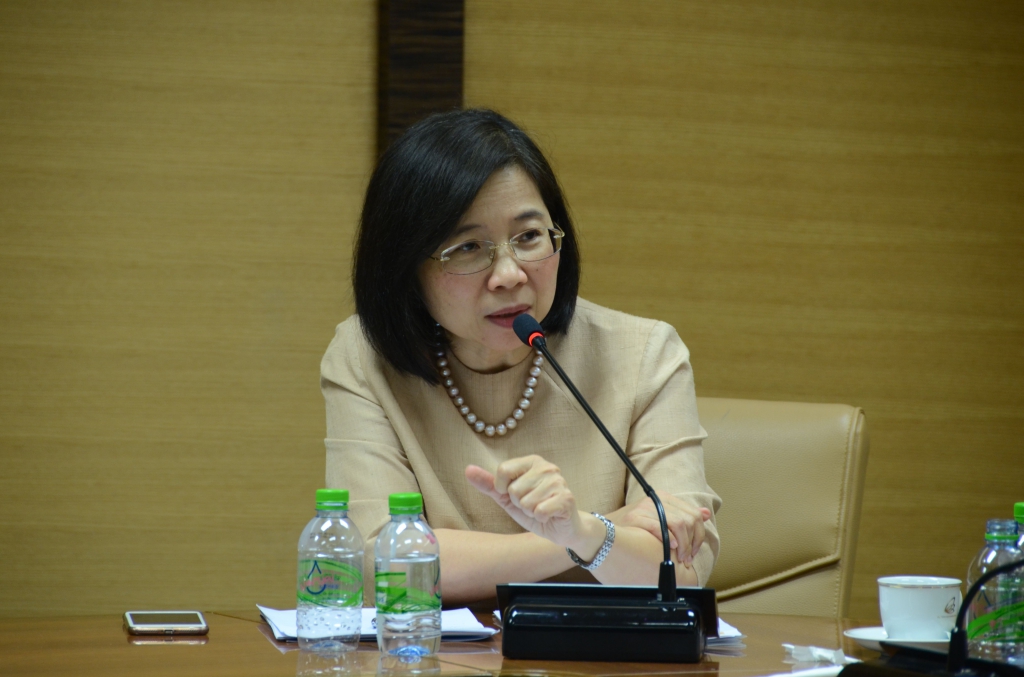 The Thailand Board of Investment (BOI) on Monday approved a series of measures to accelerate investments, particularly in target industries and to encourage business to adopt digital technologies.
(more…)
Foreign Investors' Confidence in Thailand Still High Despite Covid-19 Impact, BOI Survey Shows
Out of the 600 companies surveyed, 19.33% said they have plans to increase their investment in Thailand, while another 76.67% said they expect to maintain their current investment level.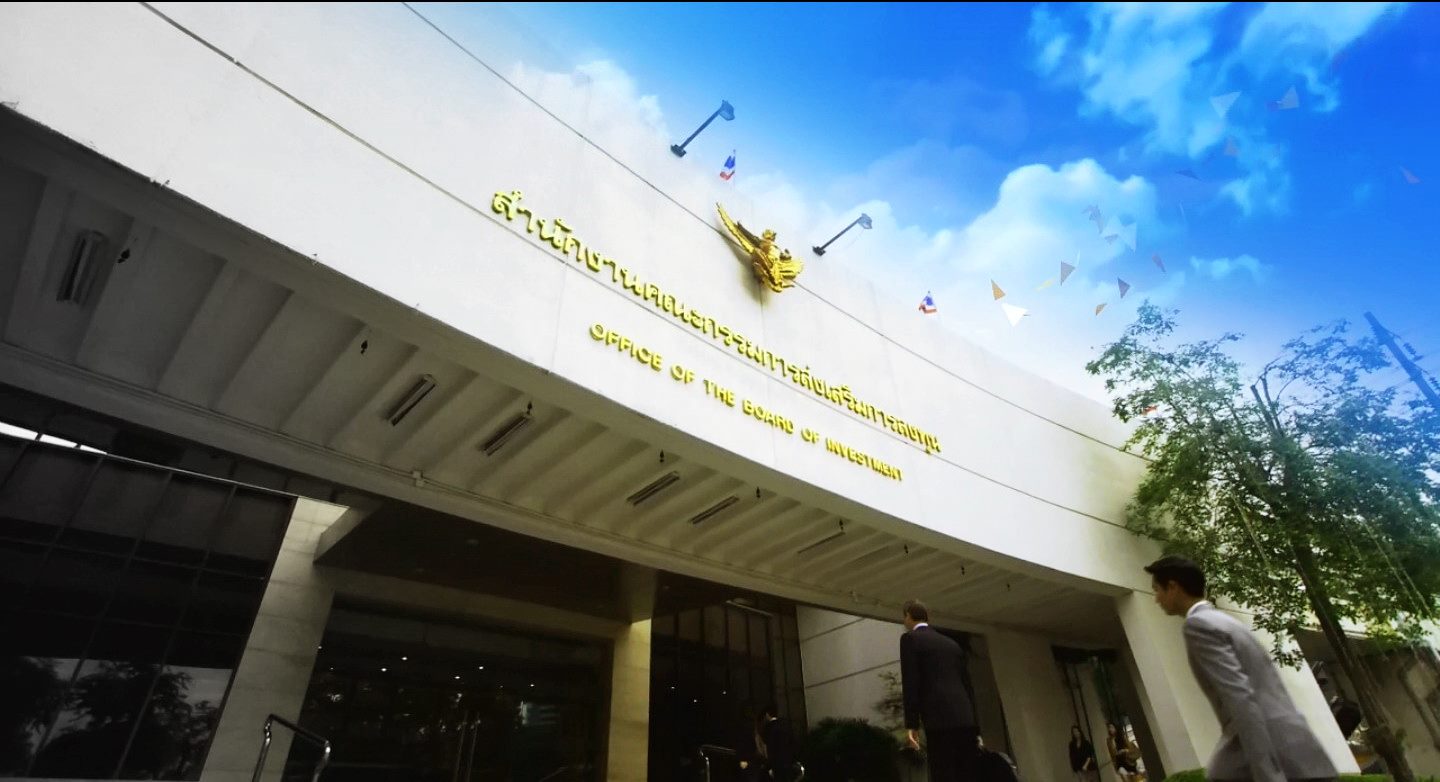 Despite the COVID-19-induced economic hardship, as much as 96% of foreign direct investors operating in Thailand are confident in the country's potential and have plans to expand or at least maintain their investment, citing attractive investment incentives, a strong supporting industry supply chain and the availability of raw materials and parts, according to the Thailand Board of Investment's (BOI) annual Foreign Investor Confidence Survey.
(more…)