Vietnam sustains FDI growth amid US-China trade war
Japan was the largest source country, with 429 newly granted FDI projects totalling $8.5bn, MPI figures show

Strong FDI figures in 2018 mark the sixth straight record year, following a string of strong realised FDI capital figures, estimated at $17.5bn in 2016, $15.8bn in 2015 and $14.5bn in 2014.
Growing FDI inflows have buttressed strong economic growth in Vietnam, which was reported as 7.08% in 2018 by the MPI, following 6.8% growth in 2017, 6.2% in 2016 and 6.7% in 2015, as reported by Bloomberg.
"We are seeing a number of companies moving from China to Vietnam, including British companies. The model in China is becoming more expensive, so Vietnam is offering a cheaper model, especially in clothing and manufacturing," 


Peter Rimmer, head of the British Chamber of Commerce in Vietnam
Japan was the largest source country, with 429 newly granted FDI projects totalling $8.5bn, MPI figures show. South Korea came second from a capital expenditure perspective with 1043 projects totalling $7.2bn, followed by Singapore, Hong Kong and mainland China.
Companies from mainland China undertook 389 FDI projects in Vietnam in 2018, as manufacturing industries…
Realised FDI capital into Vietnam increased to $19.1bn in 2018, up 9.1% compared with 2017, according to a brief released on the Ministry of Planning and Investment (MPI) website on December 26, 2018.
RCEP and China: Reimagining the future of trade in Asia
The Regional Comprehensive Economic Partnership (RCEP) could eventually usher in an era of much deeper regional integration: for corporates doing business in the region, their future success may well hinge on how adeptly they manage to navigate the evolution of Asia's trade landscape under the RCEP.
Last month, 15 countries in the Asia-Pacific region – including the 10 member states of the Association of Southeast Asian Nations (ASEAN) as well as China, Australia, Japan, New Zealand, and South Korea – signed the landmark Regional Comprehensive Economic Partnership (RCEP) on the final day of the 37th ASEAN Summit.
(more…)
Will RCEP help drive South-east Asia's Covid-19 recovery?
The Regional Comprehensive Economic Partnership (RCEP) was finally signed on Sunday November 15, on the sidelines of the annual summit of the Association of South-East Asian Nations (ASEAN).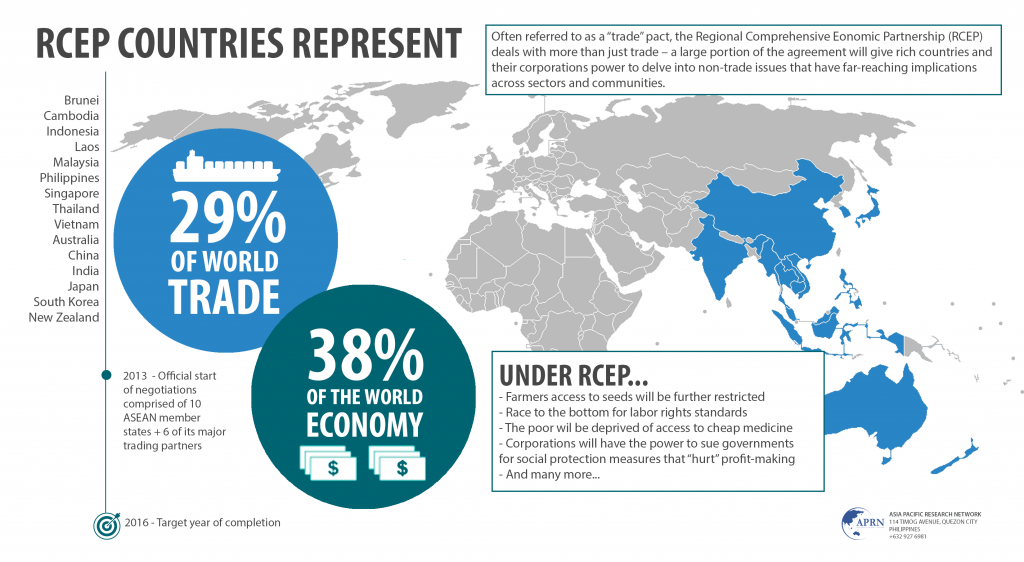 Marking a significant regional milestone, it is hoped that the RCEP will help its 15 signatories recover from the economic fallout of the coronavirus pandemic.
(more…)
Thailand ready to ink big Chinese-backed trade deal
The RCEP will cover all 10 Asean member states plus five partners: China, Australia, Japan, New Zealand, and South Korea and will take effect from the middle of 2021 if at least six Asean members and three partners agree to its terms.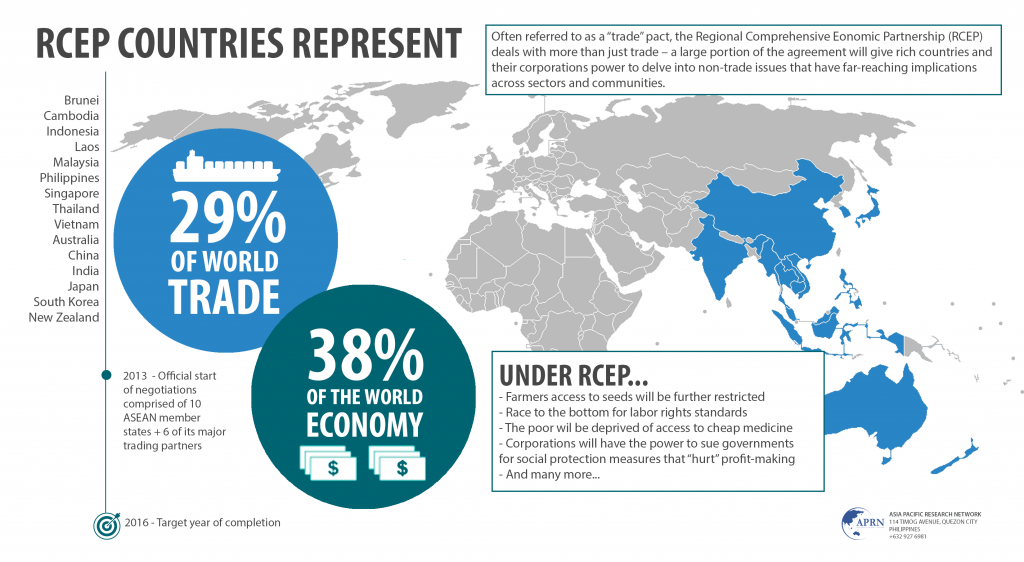 Thailand is set to sign the world's biggest free trade agreement with Japan, China, South Korea and 12 other Asia-Pacific countries at the 37th Asean Summit this week.
(more…)