Thailand's banks to reach unbanked customers
In this Global Platform video, Tan Choon Hin, CEO of United Overseas Bank Thailand, discusses industry trends across ASEAN, including regional integration and the push towards Industry 4.0.
For Thailand, the digitalisation strategy that is being pursued under Thailand 4.0 is improving internet infrastructure, which in turn is opening up opportunities for digital banking.
Tech solutions and programmes for the country's significant small and medium-sized enterprise sector are broadening banks' traditional customer bases.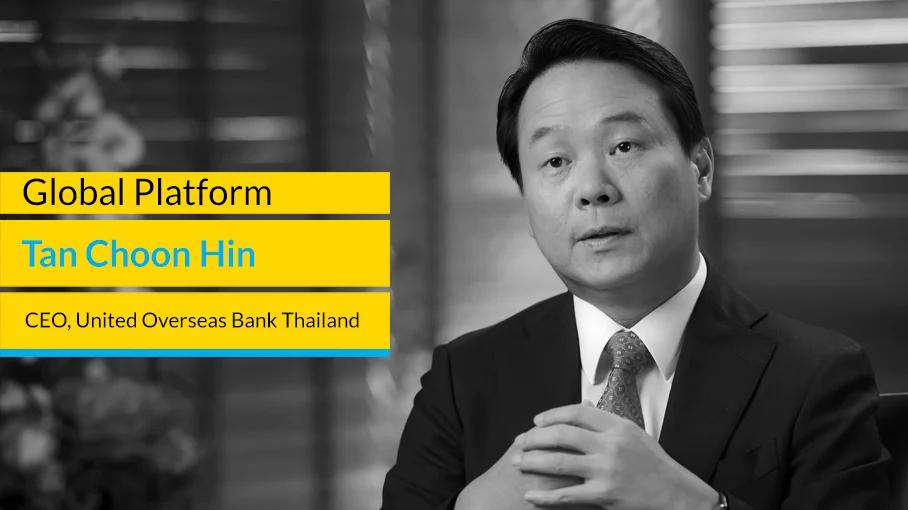 Tan Choon Hin, CEO, United Overseas Bank Thailand |
Oxford Business Group
12 Things to Know about the ASEAN Catalytic Green Finance Facility (ACGF)
The ACGF is an ASEAN Infrastructure Fund initiative managed by ADB's Southeast Asia Department Innovation Hub. It helps Southeast Asian governments prepare and finance infrastructure projects promoting environmental sustainability and contributing to climate change goals.
Southeast Asia faces an infrastructure investment shortfall of more than $100 billion a year, which may have worsened amid the COVID-19 pandemic.
(more…)
Thai cabinet approves 350 billion baht Aid for COVID-hit Businesses
Thailand unveiled new measures to help small and medium COVID-hit businesses in the tourism industry hit by a liquidity crunch.
The Thai cabinet has approved assistance worth 350 billion baht($11 Billion) to help businesses affected by COVID-19 with soft loans and asset warehousing.
(more…)
APAC Banks to Face Portfolio Valuation Losses As Yields Rise
The latest data suggest that Fitch-rated banks in Hong Kong, India, Indonesia, Malaysia and Taiwan have the largest AFS securities portfolios, and display particular sensitivity to changes in yields.
Fitch Ratings-Hong Kong/Singapore-21 March 2021: A rise in yields for long-dated sovereign bonds will result in near-term losses for Asia-Pacific (APAC) banks as they recognise valuation changes on their available-for-sale (AFS) bond portfolios, but the capital impact should be manageable for most rated banks, says Fitch Ratings.
(more…)