Electricity provider is building the first EV made in Thailand
Priced at around 38,000 USD, its cheaper than a comparable Kia Soul or Nissan Leaf electric car.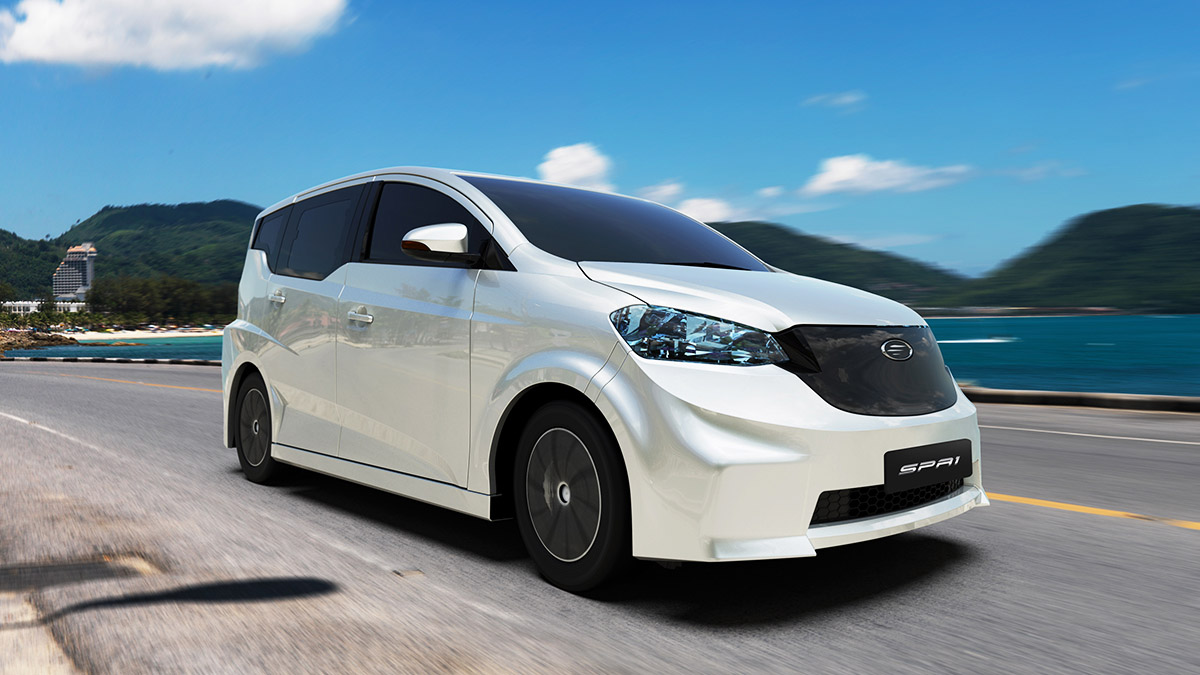 Electricity billionaire Somphote Ahunai is building the Mine Mobility , the first passenger electric car made in Thailand.
Thailand's second-biggest provider electricity Energy Absolute has formed an EV subsidiary, Mine Mobility, and unveiled its first passenger electric car at this year's Bangkok Motor show. Now the company has already received more than 4,500 orders.
Priced at around 38,000 USD, its cheaper than a comparable Kia Soul or Nissan Leaf electric car. According to the Mine Mobility, their five-seat hatchback has a range of around 200 kilometres (124 miles). 
Enough to convince a group of five taxi unions to order 3,500 cars for the megacity of Bangkok. According to Bloomberg, the cab companies chose Mine Mobility electric cars because they could promise the earliest delivery.
Increasing competition, the arrival of charging stations and lower production costs will drive down the price of an electric vehicle (EV) to a more affordable 1 million baht within 3-5 years, says Yossapong Laoonual, president of the Electric Vehicle Association of Thailand.
Last week the EVAT signed a memorandum of understanding with partner associations in Asean — the Electric Vehicle Association of Malaysia, the Electric Vehicle Association of the Philippines and the Electric Vehicle Association of Singapore — to increase regional cooperation in the development of EVs in Southeast Asia.
Thai Firm to produce 200 million doses of Covid-19 vaccine
Thai Firm Siam Bioscience Joins with AstraZeneca to Make COVID-19 Vaccine for Southeast Asia and says it will produce 200 million doses of its anti-coronavirus vaccine in Thailand next year.
Thailand aims to vaccinate up to half of its population against Covid-19 next year according to the director of its National Vaccine Institute, Dr. Nakorn Premsri.
(more…)
Great Wall Motor (China) takes over GM factory in Thailand
The Thai production hub will become operational in the first quarter of 2021 with automobile production capacity of 80,000 units per annum.
Chinese carmaker Great Wall Motor (GWM) hosted a ceremony on November 2nd to celebrate the latest milestone in taking full ownership of Rayong Manufacturing Facility in Thailand.
(more…)
Despite Covid-19, why is M&A booming in South-East Asia?
A global survey of more than 2900 C-suite executives, published by multinational consultancy EY in May, found that 47% of South-east Asian respondents would actively pursue M&A in the coming 12 months, above the 10-year average of 43%
While the coronavirus pandemic has had a negative impact on many businesses throughout 2020, a recent rebound in mergers and acquisitions (M&A) has pointed towards a partial recovery in investor sentiment – as well as demonstrating that certain sectors have taken on greater importance as a result of Covid-19.
(more…)