Healthcare challenges increase as Thailand becomes an ageing society
Demands on the healthcare workforce will increase as Thailand's population ages, according to research by KPMG Global.
The research show that Thailand has become an ageing society with more than 10 million elderly people accounting for 10 per cent of the total population since the year 2014.
Thailand is predicted to become an 'aged' society in 2031 and a 'super-aged' society in 2050, with 20 and 30 percent of the total population being aged citizens, respectively. This means that out of every three Thais, one will be a senior citizen.
This demographic shift appears in several countries around the world, particularly in developed countries.
"Overcoming the health worker deficit and looming staffing crisis presents the single biggest challenge for healthcare during the next decade,"

KPMG Global Chairman for Healthcare Dr Mark Britnell
However, Thailand will be the first middle income, developing country to enter an aged society while other countries in this ageing process will have already escaped the middle income stage.
This translates to challenges with employability, lower economic growth, and care and support of senior people.
Asia's elderly population is projected to reach nearly 923 million by the middle of this century. As a result, the region is on track in the next few decades to become one of the oldest in the world. Governments in Asia are generally poorly prepared for this vast change that will have wide social and economic consequences.
Healthcare challenges increase as Thailand grows older
https://www.adb.org/features/asia-s-growing-elderly-population-adb-s-take
Thai Firm to produce 200 million doses of Covid-19 vaccine
Thai Firm Siam Bioscience Joins with AstraZeneca to Make COVID-19 Vaccine for Southeast Asia and says it will produce 200 million doses of its anti-coronavirus vaccine in Thailand next year.
Thailand aims to vaccinate up to half of its population against Covid-19 next year according to the director of its National Vaccine Institute, Dr. Nakorn Premsri.
(more…)
The Latest on Covid-19 in Southeast Asia
Even in Southeast Asia, which has fared comparatively well in minimizing deaths, economies have either ground to a halt or deeply contracted due to the region's reliance on exports and tourism.
It would be an understatement to describe 2020 as a challenging year. Coronavirus swept the globe and over 1.6 million people have died from the disease.
(more…)
Covid-19 is not the biggest health crisis in Thailand
For many years, Thailand has earned notoriety in the area of road fatalities: Thailand's roads are the deadliest in Southeast Asia and among the worst in the world, according to the World Health Organisation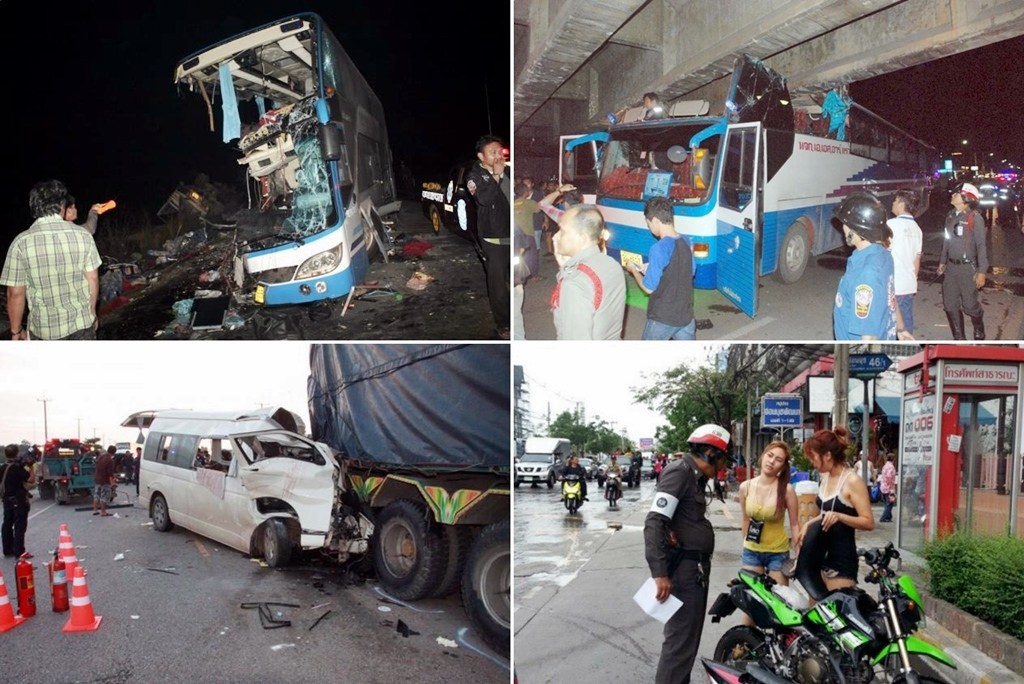 If we go by the number of deaths, the coronavirus is not the country's biggest health public health problem. Road accidents are.
(more…)