Former Thai PM on the run, THB 30mln bail bond seized
High profile trial of former Primer Minister Yingluck Shinawatra is entering a new phase after the court denied the defendant to postpone the verdict for health reason, and as she might have fled abroad to escape a possible prison sentence.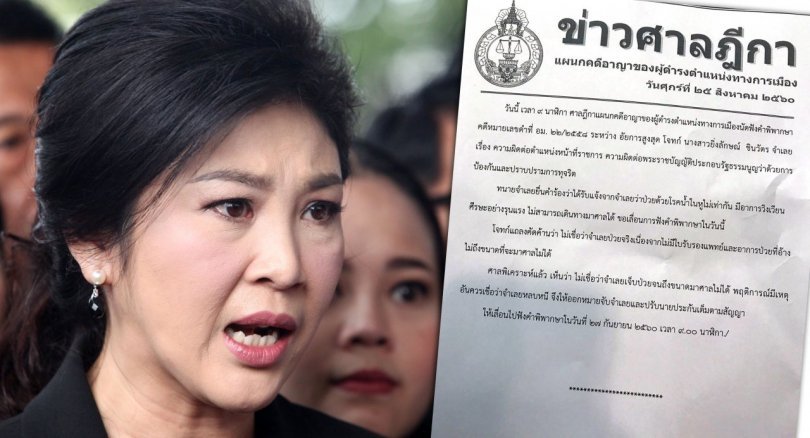 The Supreme Court's Criminal Division for Holders of Political Positions today issued warrant for the arrest of ex-premier Yingluck Shinawatra after she failed to appear in the court to hear her judgement on the rice pledging scheme.

She failed to arrive to hear the verdict which the court scheduled to announce at 10.00am she still didn't arrive, prompting the court to schedule September 27 as the day to announce the verdict.
At the same time the court also issued warrant to arrest her making Former prime minister Yingluck Shinawatra a fugitive of the law.
She's gone. Thailand's former PM Yingluck has fled abroad – sources https://t.co/Q7yWAGdbJ5

— Amy Sawitta Lefevre (@MimiSawitta) August 25, 2017
While thousands of her supporters gathered outside the Supreme Court, Yingluck did not appear as expected citing health reasons.
Sources close to Yingluck told Thai media Khaosod that she left Thursday for Singapore where her brother, himself a fugitive former prime minister, was waiting. The claim cannot be immediately verified and no statement has been made about her whereabouts.
Court seizes Yingluck's 30-million baht bail bond
The Supreme Court's Criminal Division for Holders of  Political Positions today ordered the seizure of ex-premier Yingluck Shinawatra's bail bond after she did not show up for court appearance to hear her verdict on the rice pledging scheme scam.
The court considered her absence as an attempt to escape although she would earlier assigned her lawyer to notify the court that she could not attend the hearing of the verdict because she developed sickness from the imbalance of fluids in the ears.
The rice-pledging programme implemented by the Yingluck government did not only require a colossal budget over three years (late 2011-early 2014), but it also brought about a spate of irregularities and corrupt practices seen in the abuse of public power for personal benefit during the pledging procedures and in fake G2G rice purchase contracts.
The scheme also tarnished Thailand's image in the rice market, as the quality of the grains that were warehoused for a long time deteriorated, leading foreign buyers to lose confidence in Thai rice and choose to buy from other rice-exporting countries.
Thai Government imposes ban on gatherings over New Year 2021 holidays
TAT would like to remind all that New Year 2021 activities have been cancelled or gone virtual nationwide to avoid large gatherings according to the Royal Thai Government's guidelines.
Bangkok, 31 December, 2020 – The Tourism Authority of Thailand (TAT) would like to provide the latest update regarding the Royal Thai Government's latest announcement on the ban of gatherings nationwide.
(more…)
Thai cabinet allows illegal migrant workers to sign up for 2-year work permit
Migrant workers from Cambodia, Laos, and Myanmar, who are in Thailand illegally, will be able to obtain a 2-year work permit under a special arrangement offered to help contain the spread of COVID-19.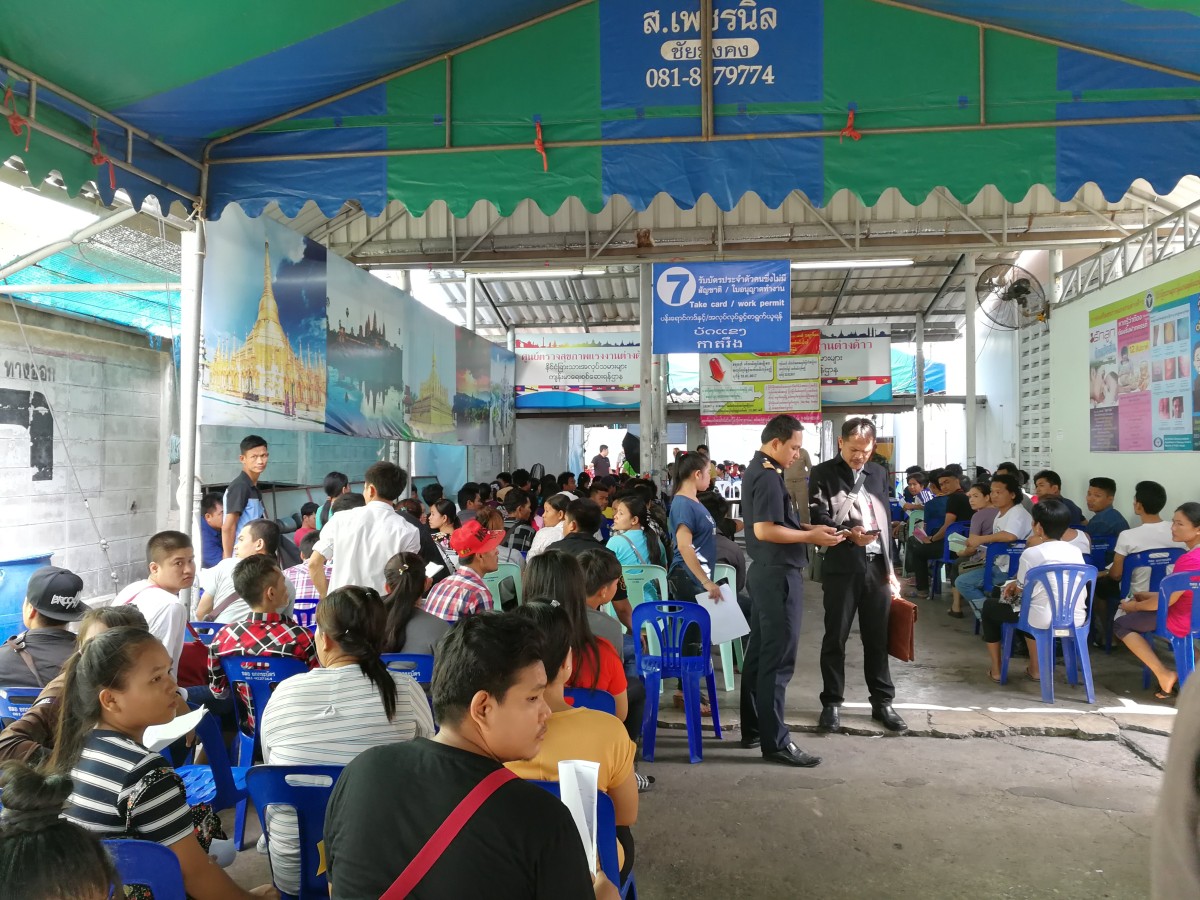 BANGKOK (NNT) – Cabinet has approved a special arrangement for illegal migrant workers from neighboring countries, allowing them to register for 2-year legal work status in Thailand, following the case of a new COVID-19 outbreak among the migrant workers' community.
(more…)
Thailand Saw $1.7 billion Applications in Bio-Circular-Green (BCG) Investments in 2020, BOI Says
The BCG model, as defined by the Thai Government, encompasses industries that allow inclusive, sustainable growth while reducing waste, pollution and dependence on finite resources.
In the first nine months of 2020, local and international companies applied to invest as much as $1.7 billion in Thailand in more than 300 projects in the sectors listed as "BCG", or Bio-Circular-Green economic activities focused on environmental protection and sustainability, according to data collected by the Thailand Board of Investment (BOI).
(more…)