Allianz General Insurance and Audatex brings global partnership to Thailand to advance local claims practices
Allianz General Insurance signed an agreement in Thailand with Audatex, the leading global provider of data and software to auto claims and collision repair industry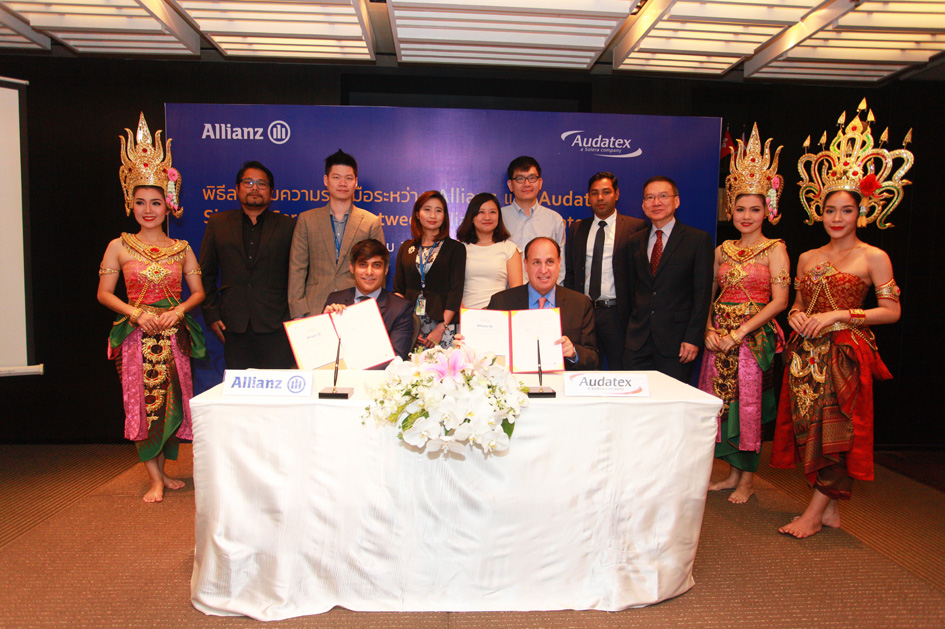 Today Allianz General Insurance, a member of the Allianz Group, one of the world's leading insurers, signed an agreement in Thailand with Audatex, the leading global provider of data and software to auto claims and collision repair industry.
This agreement, which will introduce Audatex's intelligent claims estimation platform and latest car owner mobile APP to Allianz's claims process, is an extension of Allianz's global partnership with Solera, Audatex's parent company.
Under the agreement, Allianz's adjustors will be able to perform a more efficient and accurate car damage assessment with just a few simple steps. Through Audatex's powerful database and cloud-based platform, Allianz General insurance and its repair partners will streamline vehicle damage assessment, build an automated claims process and shorten claims processing time.
Prashant Grover, COO of Allianz Thailand said,
"Allianz has always been the industry pioneer, adopting new technology to improve operation excellence and user experience. With the help of Solera solutions Allianz's policy holders will be able to request and process vehicle claims quickly and easily on their smart phones, experiencing a real-time "Smart on-the-go" Claims service. This means a significantly shorter resolution time for motor claims. What used to take weeks will now only take few days. We have always believed in delivering the best service and value for money for our customers."
Audatex works with over 75% of the world's general insurance companies. Each year more than 50% of the electronic claims around the world is processed through Audatex platform. "We are honored to be selected as a partner by Allianz Thailand," said Brian Seldess, Managing Director of Audatex APAC Region.
"Our estimation system and mobile APPs –– will ensure that Allianz can take its estimating efficiency and accuracy to a new level. Audatex & Allianz aims to bring the best industrial practice to the Asia market. We strongly believe that we can bring standardization to the market with our innovative solutions."
About Allianz General Insurance

Founded in 1997 and headquartered in Bangkok, Allianz General Insurance (AZTH) is part of global financial services leader Allianz Group. Drawing on its strength as the trusted insurance provider with world-class expertise and dedicated services, AZTH serves a diverse range of customers from corporate to retail throughout Bangkok and across 13 branches nationwide.
A hallmark of its service is the absolute commitment to delighting customers with the most comprehensive protection solutions via simple, direct engagement enabled by the latest technology.
About Audatex
Audatex is a leading global provider of collision repair estimations and claims solutions in the automotive insurance industry. Tracing its roots back to Swiss Re in 1966, Audatex is a pioneer in simplified damage calculation and provides world-class claims solutions from first notification to final settlement.
With the most comprehensive automobile database globally and covering 99% of global vehicle models in advanced markets, Audatex's innovative solutions allow the auto claims industry to adapt to the changing market, serve car owner's needs and deliver a better overall customer experience through its three core competencies: data, software and network.
About Solera

Founded and continuously led by inventor and entrepreneur Tony Aquila, Solera is a global leader in digital technologies that manage and protect life's most important assets: our cars, homes and identities. Since its inception in 2005 as a garage-based startup, Solera has grown aggressively with over 45 acquisitions across its Risk Management Solutions, Service Maintenance & Repair, and Customer Retention Management platforms. The company's current product solutions include Audatex, Autodata, AutoPoint, CAP/HPI, Colimbra, Digidentity, Enservio, Explore Data, Hollander, Identifix, Inpart, LYNX and TitleTec, as well as the company's flagship Digital Garage application.
Today, Solera processes over 250 million transactions annually for approximately 200,000 partners and customers in nearly 90 countries. Unified by a strong culture that values uncommon entrepreneurial thinking and continuous "do-it-different" innovation, Solera's global workforce of 6,000+ associates comes from diverse forward-thinking industries that include automotive technology, artificial intelligence, software development, data sciences, cybersecurity, cognitive design, and digital identity protection. Solera went public on the NYSE in 2007 under the stock symbol "SLH", joined the S&P 400 in 2009, and went private in 2016 in a $6.5 billion transaction backed by leading investors that include Vista Equity Partners, Koch Industries and Goldman Sachs.
SET signs MoU with Shenzhen bourse to strengthen Thailand-China capital market
The Stock Exchange of Thailand (SET) signed a memorandum of understanding (MoU) with Shenzhen Stock Exchange (SZSE)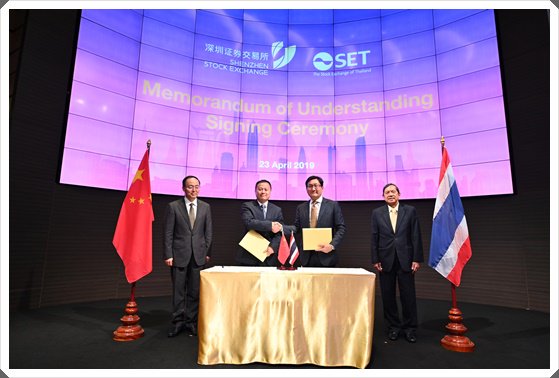 SET signs MoU with SZSE to strengthen Thailand-China capital market collaboration BANGKOK, April 23, 2019 –
The Stock Exchange of Thailand (SET) signed a memorandum of understanding (MoU) with Shenzhen Stock Exchange (SZSE) to expand business opportunities for Thai and Chinese small and medium-sized enterprises (SMEs) and broaden opportunities in investment as well as promoting cross-border collaboration among the two countries.
"The MoU between SET and SZSE, spanning five years from today (April 23, 2019), marks a key milestone for SET and SZSE to foster closer collaboration for capital markets and SMEs between the two nations, reinforcing SET's strategic plan to explore new opportunities by connecting with international partners."

SET President Pakorn Peetathawatchai said,
Under this MoU's strategic framework "China-Thailand SME Capital Market Service Initiative", SET and SZSE will provide information on SMEs as well as financial markets of the two countries via online portal, and enhance "ChiNext-mai Alliance" network which aims to facilitate the communication and cooperation between companies listed on Market for Alternative Investment (mai) and ChiNext Market; to arrange business matchings and physical roadshows to promote Thai and Chinese securities' growth potential in both countries.
Cross-border product development
The agreement also embraces cooperation for cross-border product development such as exchange-traded funds (ETFs), depositary receipts (DRs), and indices, including green finance products, among others, added Pakorn.
SZSE Executive Vice President Li Hui said,
"The SZSE and SET have maintained long-term close communication and exchanges. We will continue cooperation on the China-Thailand SME Capital Market Service Initiative jointly promoting the cross-border innovation capital formation and facilitating the economic integration and development of the two countries in 3 areas: cultivation of technology start-ups, forming an alliance for growth markets of the two countries and exploring new channels for two-way financing and investing."
This MoU signing will broaden Thai-Chinese relations after an MoU signing in March between SET and China Economic Information Service (CEIS) of Xinhua News Agency focusing on information exchange to enhance economic and investment development in Thailand and China.
About The Stock Exchange of Thailand The Stock Exchange of Thailand
(SET) is among the most liquid exchanges in Asia, providing a full range of investment products including equities, derivatives, as well as world-class trading, post-trade infrastructure/technology services in accordance with international practice (EMEA and PFMI). Going forward, SET's vision "To Make the Capital Market Work for Everyone" is aligned with the aim to support strong economic growth and competitiveness. Globally and regionally, SET has also actively coordinated with other exchanges to boost investment opportunities and capital market growth potential. Moreover, SET puts strong emphasis on sustainable growth by promoting listed companies' business models that care for environmental, social and governance (ESG) practices.
About Shenzhen Stock Exchange Shenzhen Stock Exchange (SZSE), established on 1st December, 1990, is a self-regulated legal entity under the supervision of China Securities Regulatory Commission (CSRC). SZSE is committed to developing China's multi-tiered capital market system, serving national economic development and transformation and supporting the national strategy of independent innovation. SZSE has three market segments namely Main Board, SME Board, ChiNext, serving companies of different characteristics. As of December 2018, there were 2,134 listed companies on the SZSE (ranking No.11 in the world according to WFE) with a total market capitalization of about USD 2.41 trillion (ranking No.8). The trading value is about USD 7.56 trillion for the year of 2018 (ranking No.3).
3 Simple Reasons Booklets and Flyers Will Boost Your Sales in 2019
Unlike scrolling down the website or an app, a printed marketing material make your prospect memorize your offer better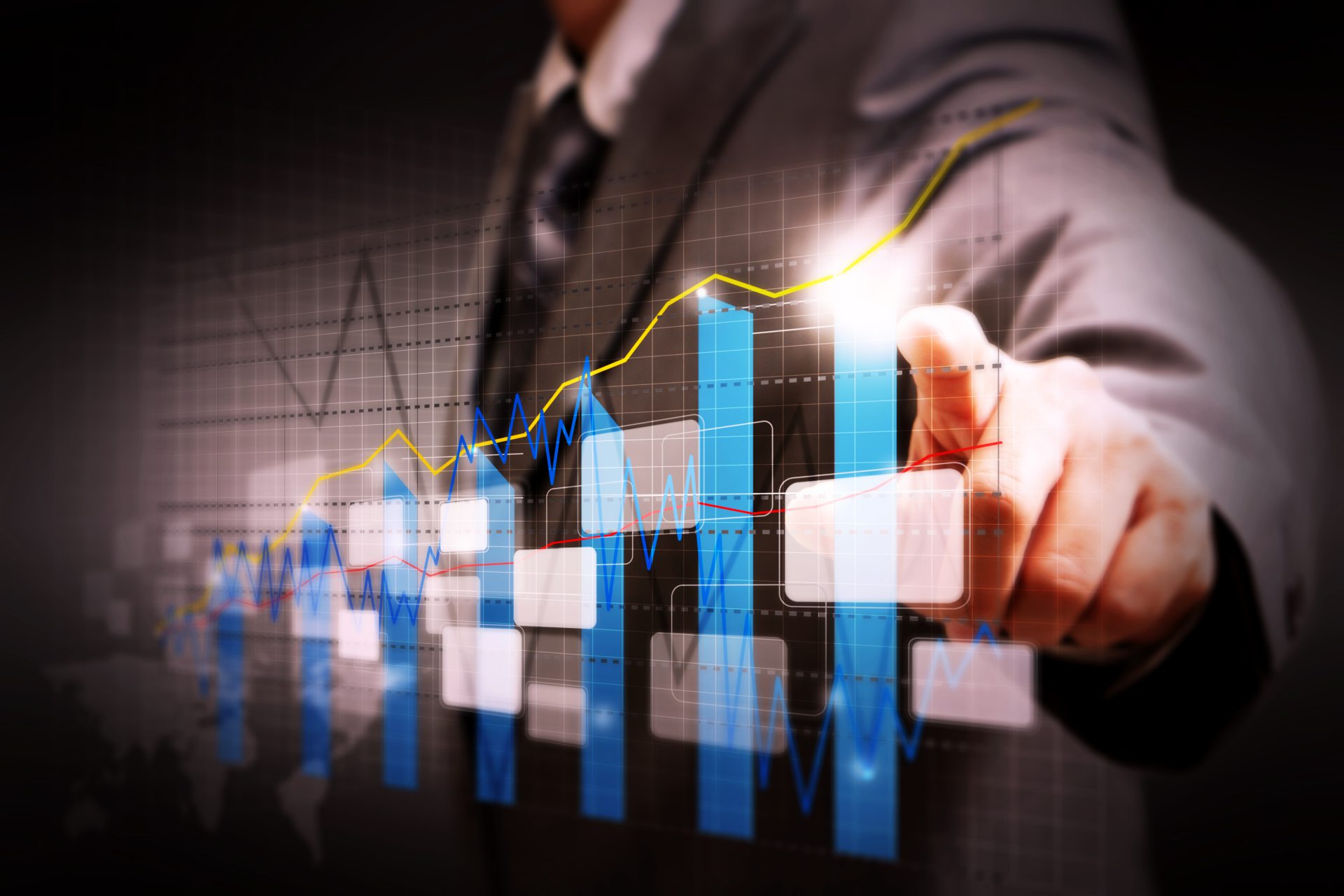 When it comes to advertising, businesses have countless options. With the rising popularity of digital marketing, companies off all sizes can target potential clients without stepping a foot out of the door.
(more…)
BOI pushes EURO 5 standards to help improve air quality
BOI is set to offer incentives for the six refineries in Thailand to improve oil quality to meet EURO 5 emission standards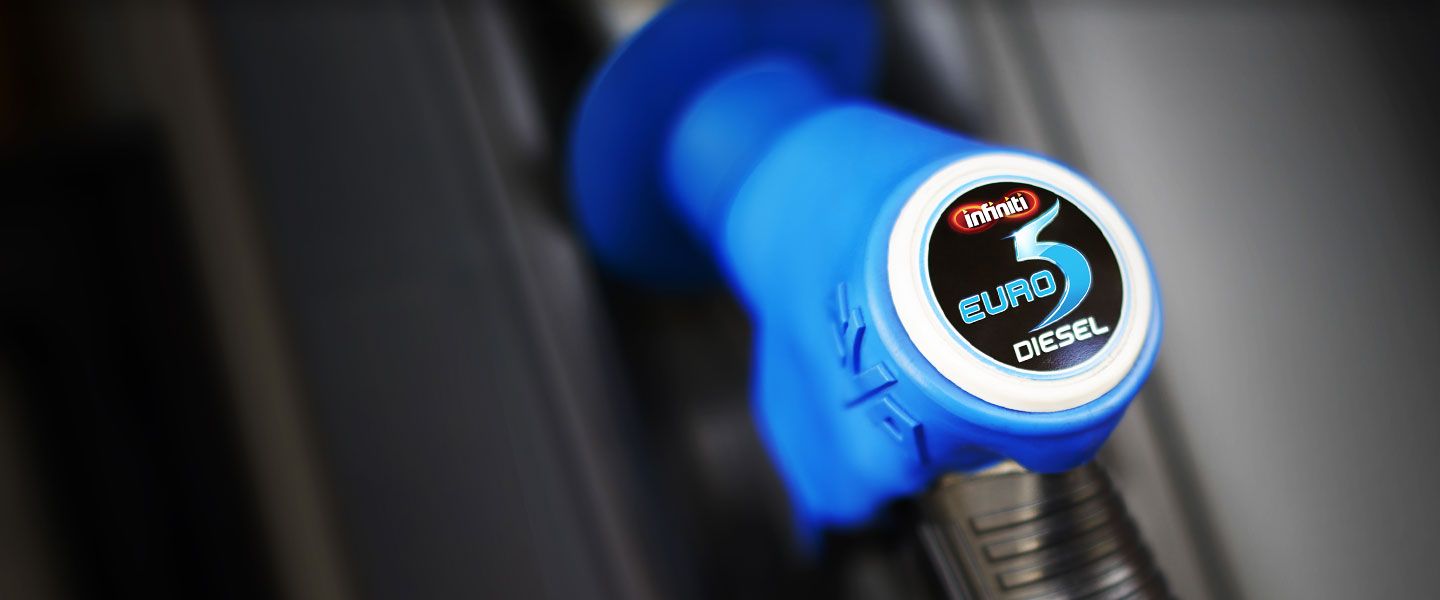 The Thailand Board of Investment (BOI) approved a new measure to encourage oil refineries to upgrade oil quality to meet EURO 5 emission standards for cars to help reduce dust particle levels and air pollution in Thailand.
(more…)