Bangkok average price of condominiums could grow at least 8% in 2018
This year the average selling prices of new condos in Bangkok rose by 8% to 130,600 baht per square metre from 121,000 baht per sq m last year.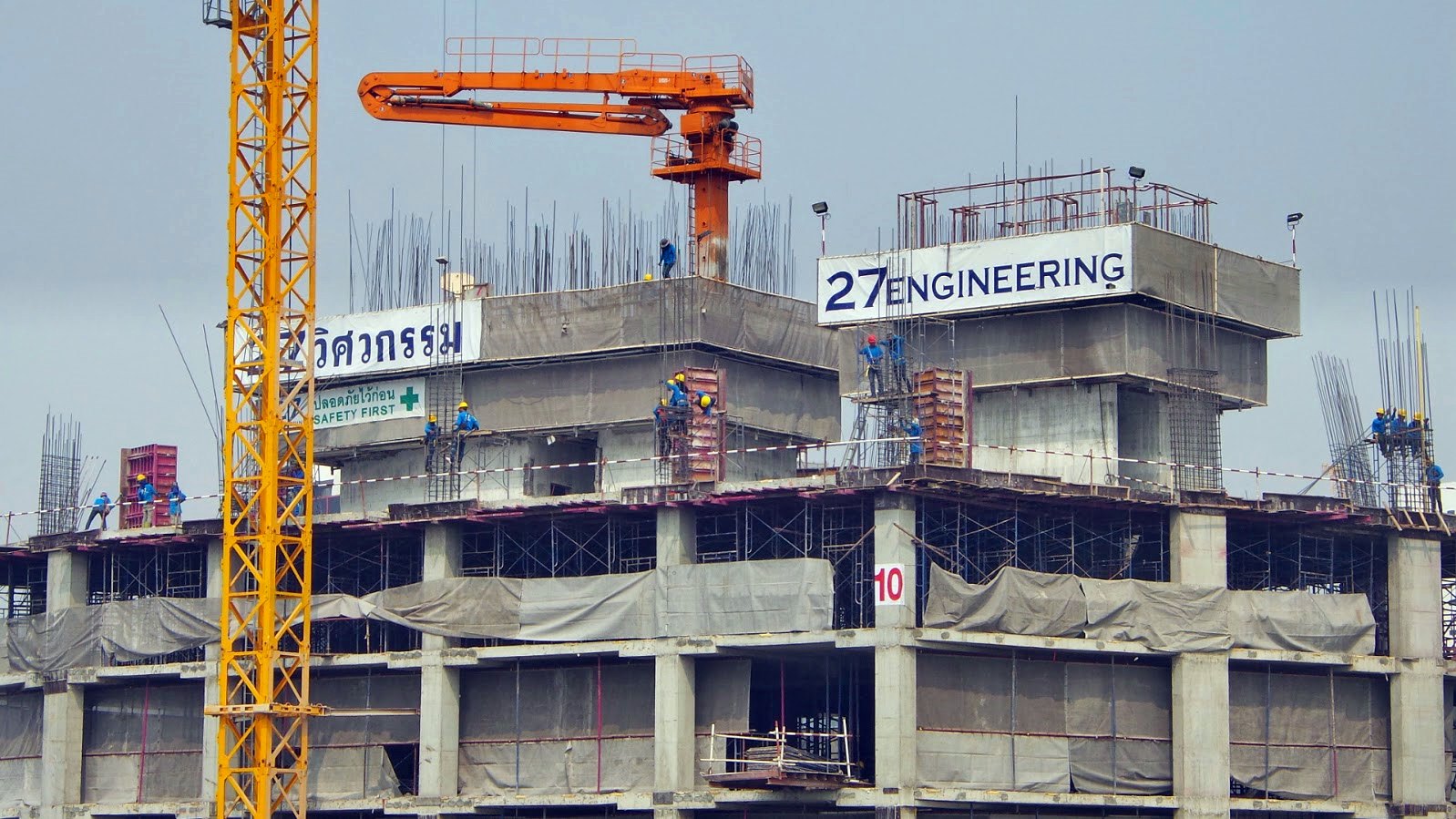 The average price of condominiums could grow at least 8% in 2018, despite the looming land and buildings tax, says property consultant Nexus Property Marketing Co.
Managing director Nalinrat Chareonsuphong said the land and buildings tax, due to come into force in January 2019, is unlikely to harness the increase in land prices in Bangkok, allowing condo prices to keep rising.
"There is unlikely to be forced sales among landowners who are pressured by the land and buildings tax," she said.
"If the tax is effective, they have options to apply to their assets anyway and will not need to sell the plots."
As land prices will keep rising, condo prices will also rise next year. This year the average selling prices of new condos in Bangkok rose by 8% to 130,600 baht per square metre from 121,000 baht per sq m last year.
The average increase of condo prices in the past five years was 9% per year.
Pathumwan and Ratchathewi districts saw the highest increase in condo prices, with a rise of 16% to 234,000 baht per sq m on strong demand.
Land costs in these locations were also higher while new condos were limited in supply over the past several years.
For inner-city locations, the average selling price rose by 12% to 210,700 baht per sq m. In Yannawa and Klong San districts, where condo sales were healthy, the average selling price also increased by 12%. In Bangkok outskirts, the increase in price was slight at around 5%.
According to Nexus' market research, the number of new condos launched in Bangkok this year hit the highest in a decade with a total of 62,700 units from 128 projects.
The new condo supply launched this year was 15% higher than the five-year average, which was some 53,600 units per year.
The total condo supply in the market was 550,000 units.
The highest increases in condo supply were seen in Phra Khanong-Suan Luang area with 14,400 units or a rise of 23%; Phaya Thai-Ratchadaphisek with 13,200 units, an increase of 21%; and Thon Buri-Phetkasem with 8,900 units, or growth of 14%.
The new supply in these three locations accounted for 58% of the total of new condos launched in Bangkok.
The Phra Khanong-Suan Luang area also saw the largest number of new projects launched, while the Pathumwan-Ratchathewi area saw the highest increase in prices with a rise of 16%.
In 2017, new demand for condo sales in the market totalled 57,300 units, which was 14% higher than the average sales over the past five years, or some 50,400 units per year.
The total condo sales rate in the market stood at 90%, while the total sales of condos in the market rose to 496,100 units.
The number of unsold condos in the market is around 53,900 units.
In 2017, the average sales rate of new condos launched in the market was roughly 62%.
Phra Khanong-Suan Luang, Phaya Thai-Ratchadaphisek and Pathumwan-Ratchathewi saw the highest numbers of condos sold.
The Pathumwan-Ratchathewi area saw the highest new condo sales rate at 88%.
In the past five years, the condo market expanded to outer city locations. The zone where condo area growth was the highest was Thon Buri-Phetkasem with a rise of 107%, followed by Tiwanon-Rattanathibet (76%) and Chaeng Watthana-Pak Kret (68%), when compared with 2016.
Ms Nalinrat said the property market next year will see growth of over 10% in the amount of new supply.
"Next year the property market will be in transition, driven by various factors including foreign investment, exponential growth in Cambodia, Laos, Myanmar and Vietnam, the ageing population and technology for new property developments," she said.
Condominium Market Trend in 2018
Mrs. Nalinrat says a number of new condominium supply is expected to be at least 55,000 units or an increase of 10%. Locations where new condominium supply will be launched in a great number will include inner Bangkok and outer Bangkok.
Foreign markets will continue playing a key role in term of big investment and individual investment. Overseas firms are interested in a joint venture with Thai developers including large and small ones in many projects. They tend to bring in fund and technology to co-develop projects. Foreign investors that are interested in a joint venture development are from many countries including Japan, China and Hong Kong. At the same time, there is an increasing number of individual investors from overseas countries to buy a unit as a long term investment and for rent.
In outer Bangkok locations, a number of new projects being launched will be minimal but a number of unit per project will be in a great number. Condominium demand will remain strong and continues to grow in the same rate to supply, as a result, a number of condominium remaining for sales in the market will be around 58,000-60,000 units in 2018.
Price of condominium in inner Bangkok next year is expected to rise at least 11% while price of condominium in outer Bangkok locations will increase around 5-6%, as a result, an average price of condominium in the market will grow at least 8%.
In 2018, the market will see a development trend of condominium with seven-to eight-storey building in all segments in small soi in a great number as land plot on main road are very rare and land price will continue soaring connectively. Categorised by condominium movement in the market, there are 5 condominium segments: 1. Super-luxury 2. Luxury 3. High-end 4. Medium-end 5. City condo.
In super-luxury and luxury segment, large and new developers continue interested as they were. Price will continue rising while buyers will extend to international markets. Foreign buyers buy for an investment and as a second home. The entrance of foreigners is not only as a buyer but also an investment partner. Investment partners from overseas can build confidence among buyers as well.
In high-end segment, majority of developers will remain large firms that can buy land plots near the mass transit lines in inner city. However, with price of condominium in this market, buyers are limited. In medium-end condominium market, project will remain in locations surrounding inner city and near the mass transit lines.
This market is where most of buyers have stable income and really need a residential unit. Developers need to develop products to match their lifestyle of people in this segment. In city condominium segment, price remains a key factor that people in this segment consider before making a decision. Developers in this segment should manage cost to make an affordable price. They should also consider customer's payment condition and a monthly payment with banks which should affect buyer's expenses as slightly as possible.
Drivers of Asia Pacific office space demand in 2019 remain strong
More employers plan to increase rather than decrease staffing levels in most Asia Pacific countries, with employers in Japan reporting the strongest hiring intentions.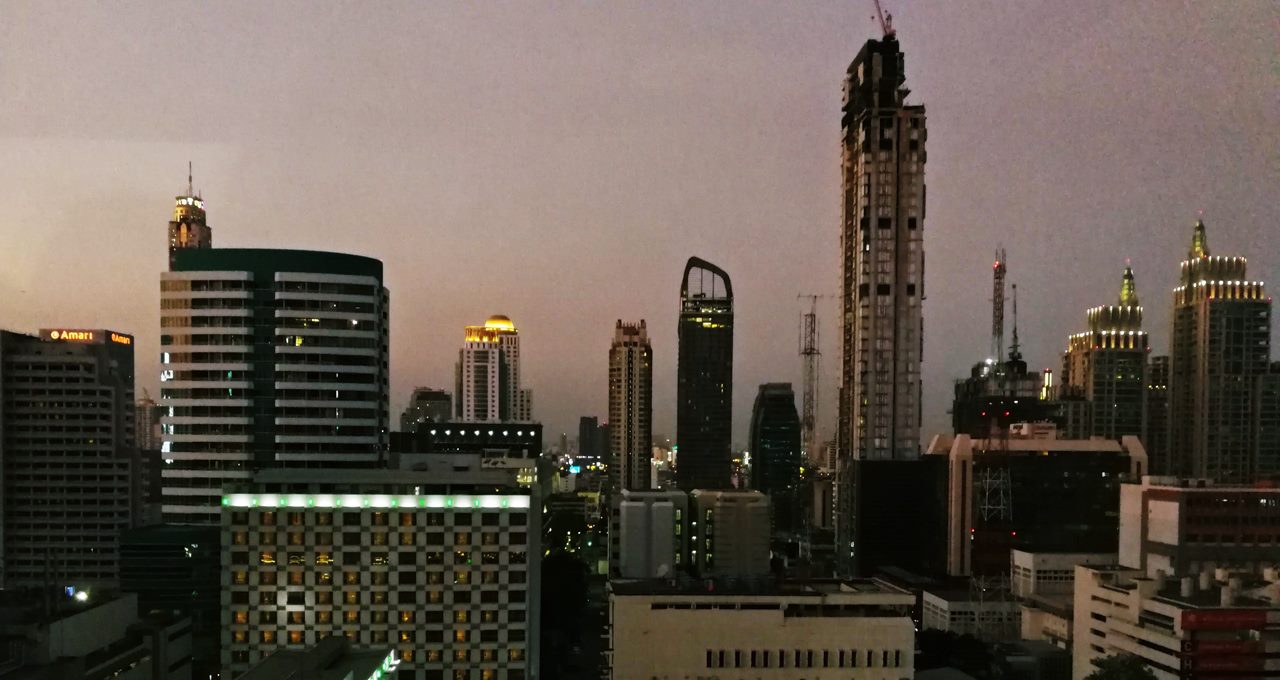 Office occupational demand was robust across Asia Pacific in 2018, with overall leasing activity up an impressive 20% for the whole year.
(more…)
First-home stimulus measure may have limited impact on Thailand's housing market
The first-home buyers who make less than 25,000 baht per month however will not benefit from this scheme.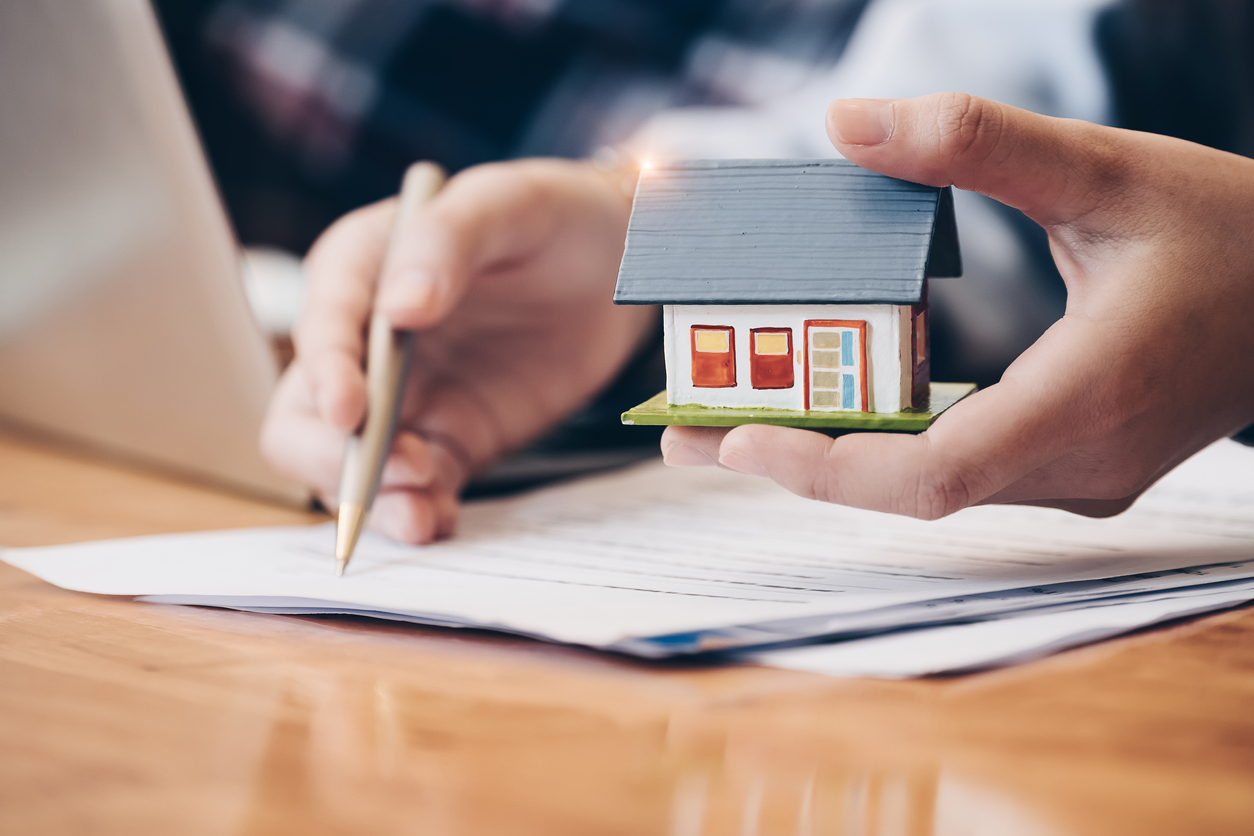 The Thai government has released a housing stimulus measure which grants personal income tax allowance for buyers of first homes worth up to 5 million baht during April 30-December 31, 2019.
(more…)
Almost 500,000 units for sale in Bangkok (Government Housing Bank)
In Bangkok and its vicinity 1,597 projects, almost 500,000 units, were for sale during the second half of 2018, an increase of 7.7 percent from the same period in 2017.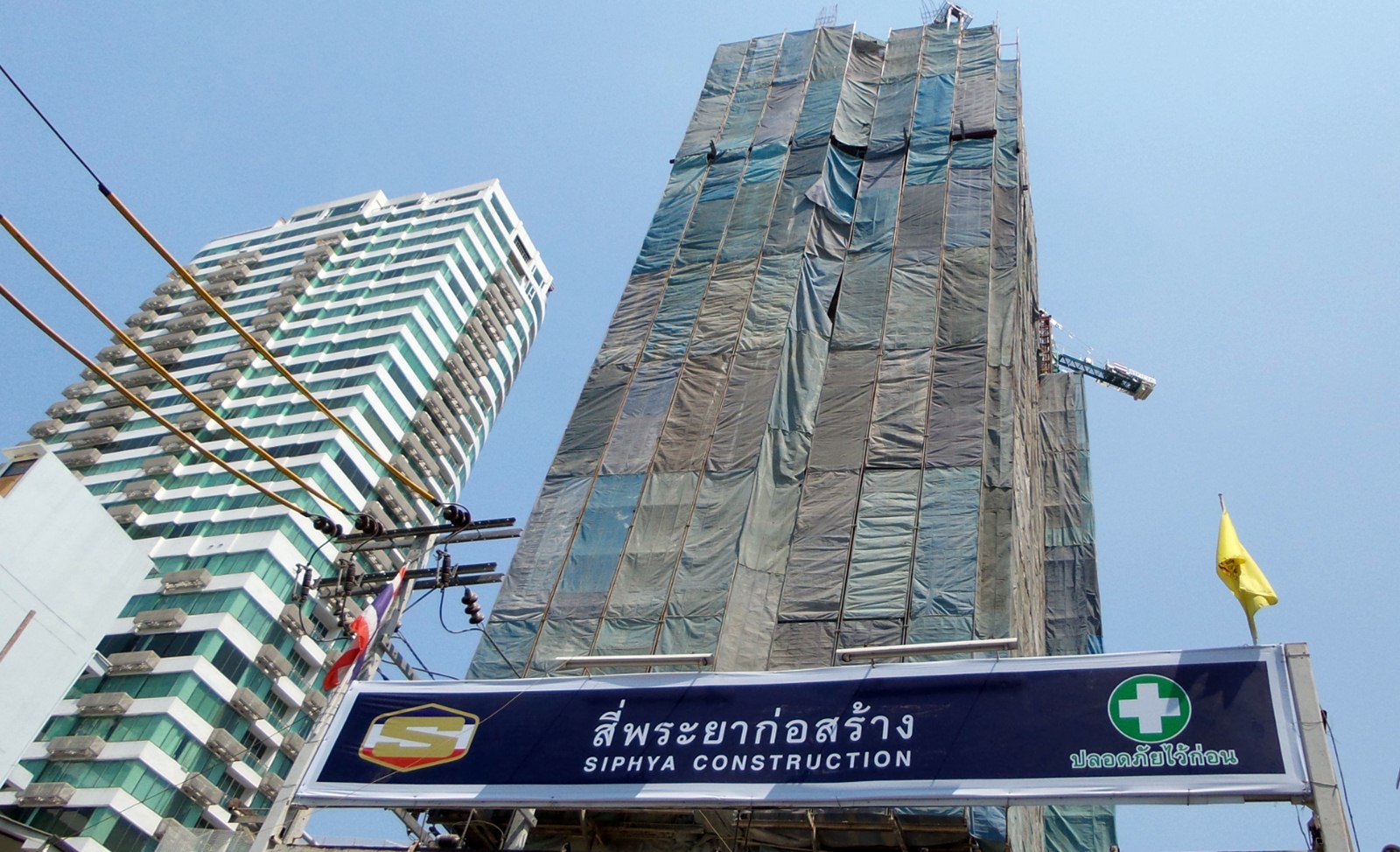 For housing in Bangkok and its vicinity, those who want to buy a house should be able to smile this year due to many house and condominium promotions.
(more…)