Thailand Tech Startup Ecosystem Report 2018
The announcement Eko closing a $20 million Series B funding was the biggest startup deal in Thailand at the end of the year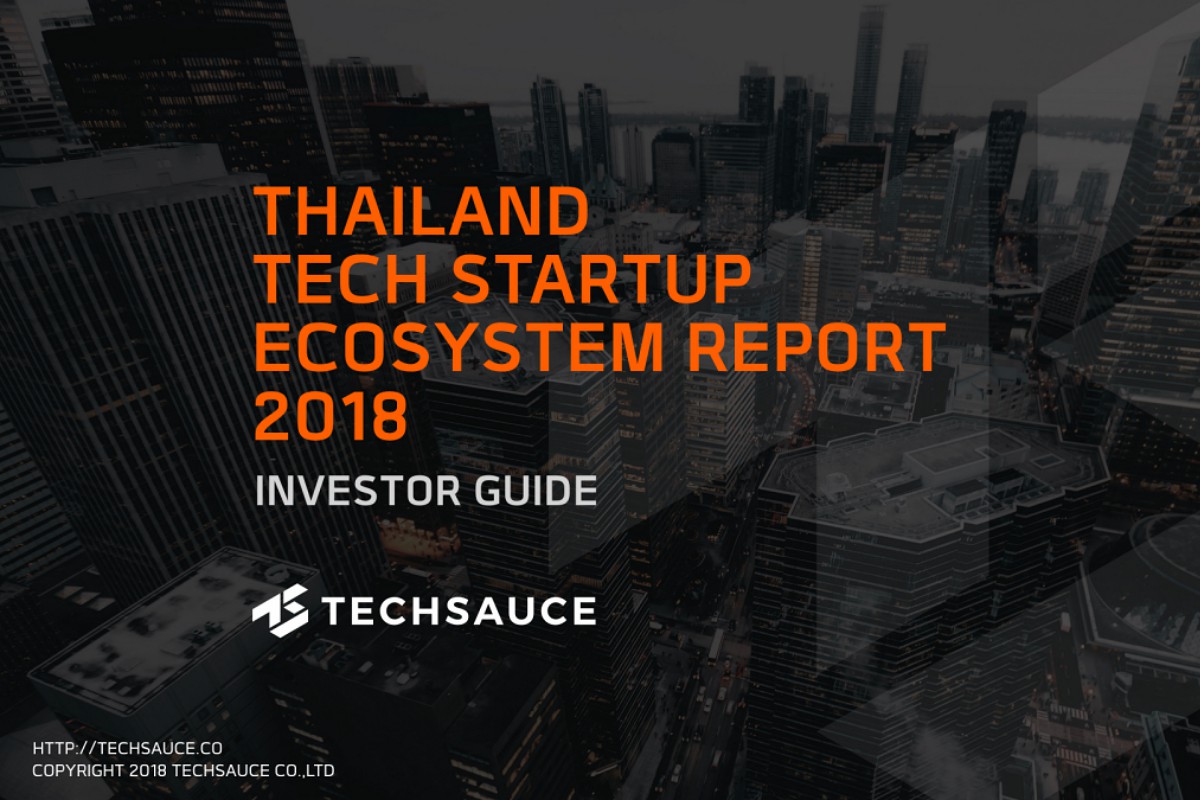 After finishing off 2018, Techsauce has summarized the leading trends in Thailand's ecosystem in the Thailand Tech Startup Ecosystem 2018.
This report is part of the publications Techsauce releases every 6 months.  However this latest report not only summarizes the latest trends in 2018, but for the first time, includes analysis and thoughts from the Techsauce team. 
This includes contributors who are veterans in various industries.  This is to give readers insight on what is happening and what is behind the various trends.    
The biggest trends for the second half of 2018 summarized in the report are as follows:
There was more fundraising for startups in Thailand in 2018 than in the year before.

The industry that attracted the most funding was FoodTech.

As for CVC, 2018 was a year that saw high investment in startups overseas.

The announcement Eko closing a $20 million Series B funding was the biggest startup deal in Thailand at the end of the year.

It was a year where there were interesting moves made by Kasikorn Bank with its joint venture with Line and its investment in startups such as Grab and Instalem through…
Thailand Tech Startup Ecosystem Report 2018
TS Startup Report Master – Edit for web publish 1Feb19

The State of eCommerce in Southeast Asia
Mobile apps are playing a vital role in the development of e-commerce. According to a report by Google and Temasek, there are more than 350 million internet users in the six largest markets in Southeast Asia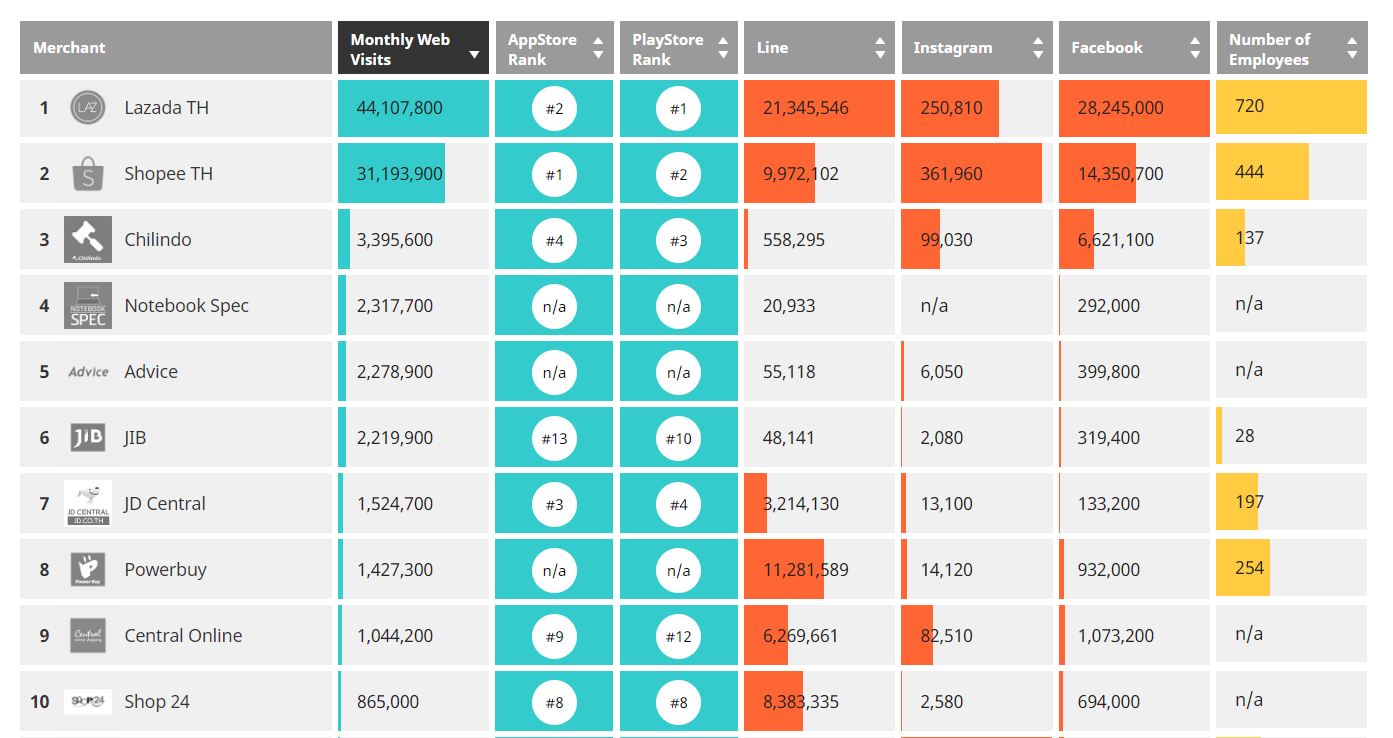 The Map of E-Commerce ranks Thailand's top e-commerce players based on their average quarterly traffic, mobile application ranking, social media followers and number of staff. Data was collected in April 2019.
(more…)
Bangkok among 12 Top E-commerce Cities in Asia
E-commerce is expected to grow strongly in the coming years driven by the increasing number of users of mobile phone and internet, and the good news is the fact that Bangkok's full potential has not been realized yet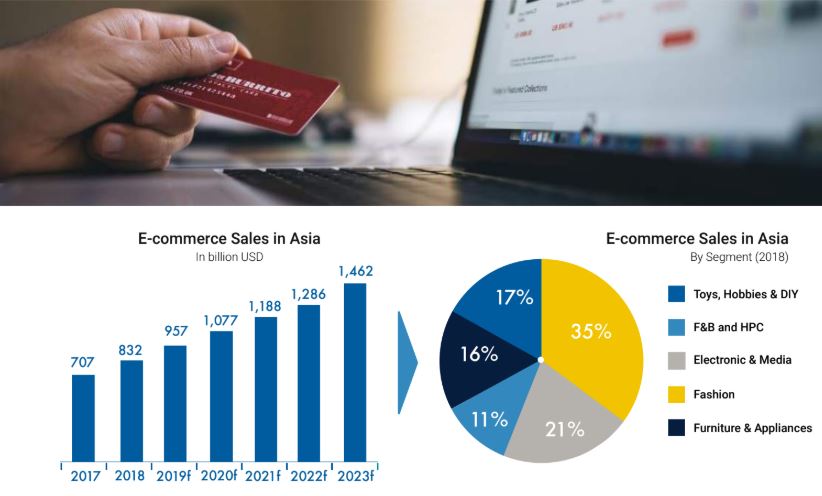 An "e-commerce city" can be defined as an urban city that has interconnected systems that make up an e-commerce ecosystem.
(more…)
Understanding Asia's fast-moving digital ecosystem
in 2017, Asia saw 319 million new mobile connections, compared with just 5 million new mobile connections in Europe over the same time period.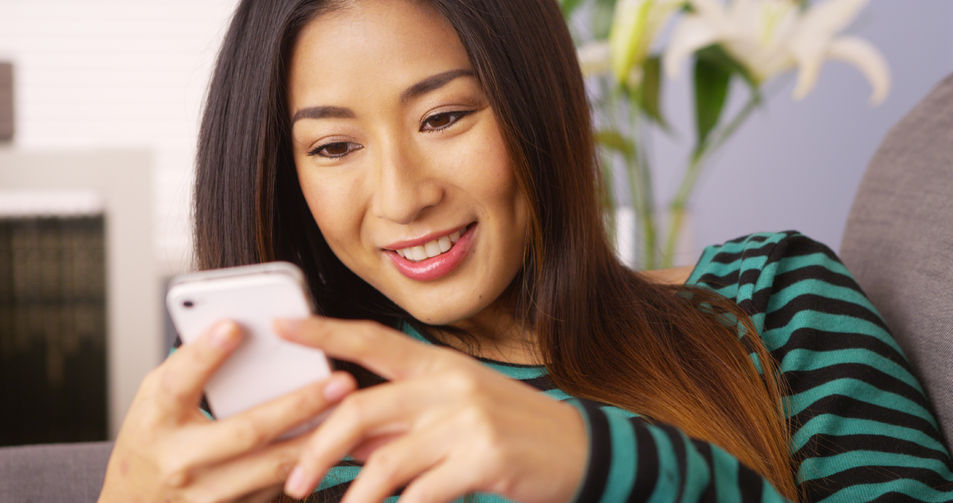 The digital future of Asia is already here. In China, millions of people enter public transportation each day using their smartphones, emerge and pay for their breakfast with WeChat, and use an app to have their lunch delivered a few hours later.
(more…)