Southern Thailand Floods Situation Update
Much of Nakhon Si Thammarat, a key financial center of the southern region, was submerged, forcing major banks and shopping malls to close down. Its airport, which links Bangkok with many islands frequented by tourists, was also shut down.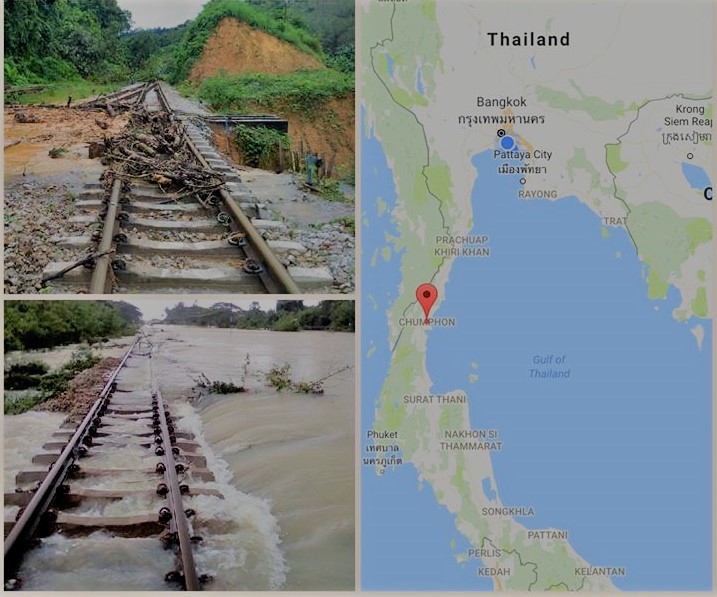 The flooding in Thailand's southern region is currently affecting some southern areas, mostly in the eastern region of the Gulf of Thailand, due to heavy monsoon rains over the past few days.
The flood – the worst in 20 years according to local officials – prompted junta chairman Prayuth Chan-ocha to embark on an urgent visit to one of the provinces affected, while authorities scramble to evacuate residents trapped in their homes and re-open roads and rail tracks cut off by the deluge.
However, Phuket, Phang-nga, Krabi in the Andaman coastal area, and Hat Yai in Songkhla are unaffected by the floods, and all land and air transportation is operating as normal.
The worst-hit provinces, where rainfall covered over 80 percent of the area, were Phetchaburi, Prachuap Khiri Khan, Chumphon, Surat Thani, Nakhon Si Thammarat, Phang Nga and Ranong. Lesser affected provinces included Phuket, Krabi, Phatthalung, Narathiwat, Yala and Pattani.
Below is a tourism update in related to the flood situation in each region:
Ko Samui and Ko Phangan in the Gulf of Thailand and Trang in the Andaman coastal area have been affected by the floods, but the situation has eased as of 6 January, 2017.
Nakhon Si Thammarat: due to high-levels of floodwaters in the city centre, the province's only airport has been temporarily closed during 6-7 January, 2017. Southern long distance trains from Bangkok have been suspended at Thung Song Station
Surat Thani: the north-south link Asian Highway No. 41 has seen some sections of the stretch being submerged under water. But quick temporary measures, such as temporary bridges and pumping of floodwaters have been put in place to allow vehicles to pass through.
Chumphon: On 6 January, 2017, an early morning Nok Air flight from Bangkok was unable to land at the province's only airport, and was diverted to Surat Thani. The flight has since departed Surat Thani for Bangkok's Don Mueang Airport.
Narathiwat: Chao Mae Tomo Shrine in Su-ngai Kolok District is affected.
According to the Thai Meteorological Department, Southern Thailand and the Thai Gulf is still covered by a low pressure ridge which is moving up towards Myanmar and into the Andaman Sea. Heavy rain is expected in most southern areas, but the rains are expected to ease by the end of this coming weekend.
Tourists are still able to visit the South of Thailand but advised to check the news and with tour agencies about areas they plan to visit and to monitor the local weather reports.
The Tourism Authority of Thailand is offering information and assistance to tourists through TAT Contact Center 1672 and all its offices in Thailand.
Thailand eases travel restrictions for 56 countries
Tourists from 56 countries including Australia, United Kingdom, France, Sweden, Switzerland, and the United States can now travel to Thailand without visas.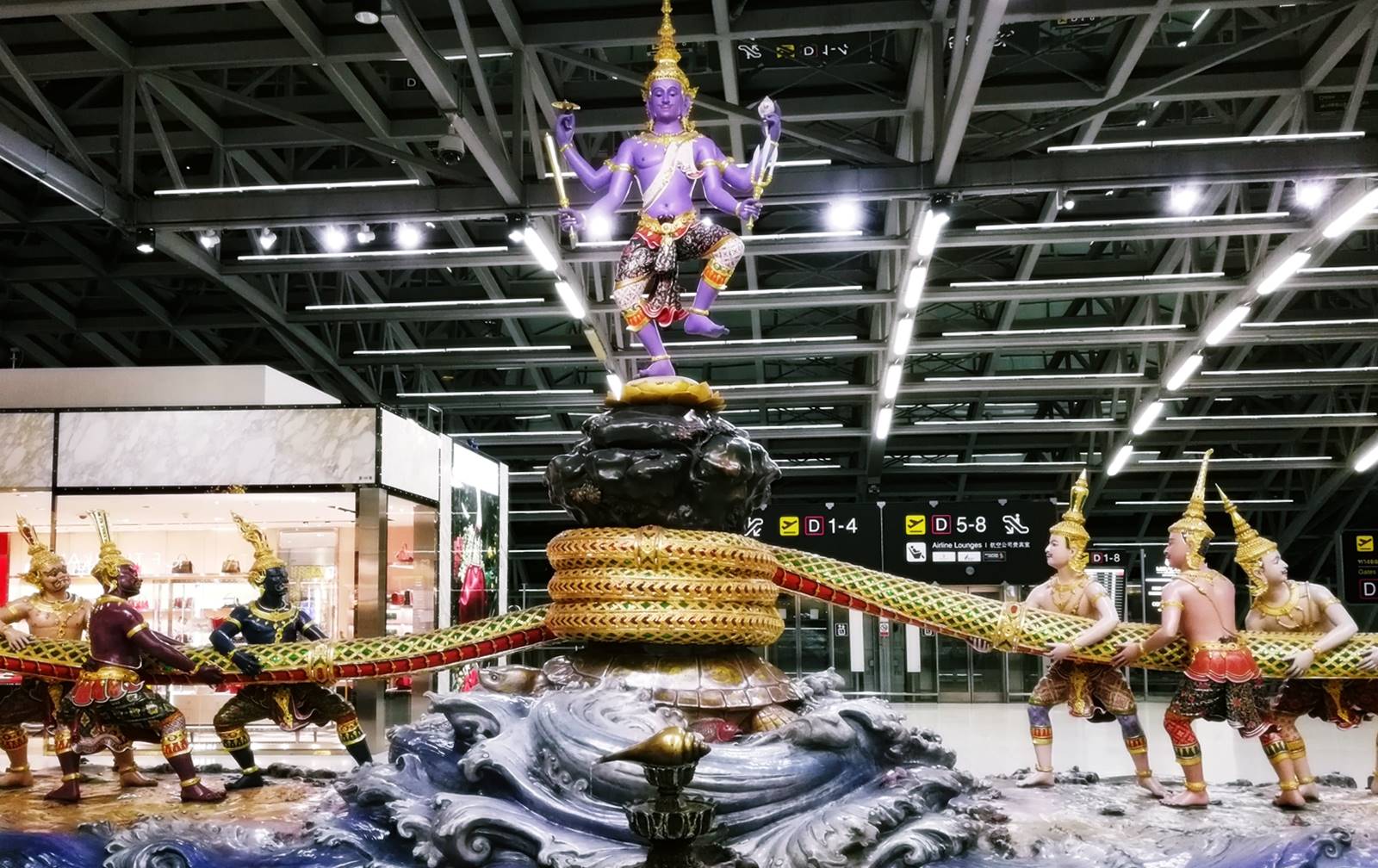 The Thai government is easing travel restrictions for citizens from 56 countries to help the country's pandemic-hit tourism industry recover, but foreign visitors are still required to undergo a mandatory 14 days hotel quarantine.
(more…)
TAT Launches "Single Journey" Tours encouraging Single people to travel domestically
The Tourism Authority of Thailand (TAT) has launched a special tourism program, the "Single Journey" promoting nine programs that are suitable for single people.
The Tourism Authority of Thailand (TAT) together with Thai Smile Airways, leading online travel and lifestyle platform Drive Digital, and application Tinder have launched a collection of new 'Single Journey' tours around Thailand specifically designed for the single traveller.
(more…)
TAT & Locanation launch new hotel bookings platform touting "Quarantine Paradise"
One-stop solution provides foreign visitors to Thailand with world-class information and direct ASQ hotel bookings for quarantine and control convenience
The Tourism Authority of Thailand (TAT) and Thailand-based Locanation Company Limited jointly launch the newly-developed asq.locanation.com website under the 'ASQ Paradise' project to provide arriving foreign visitors with world-class information regarding standards for quarantine and control at Alternative State Quarantine (ASQ) hotels located around Thailand.
(more…)