Thailand Tourism Highlights for 2018
With an estimated 38 million tourists visiting the country in 2018, Thailand remains a hugely popular destination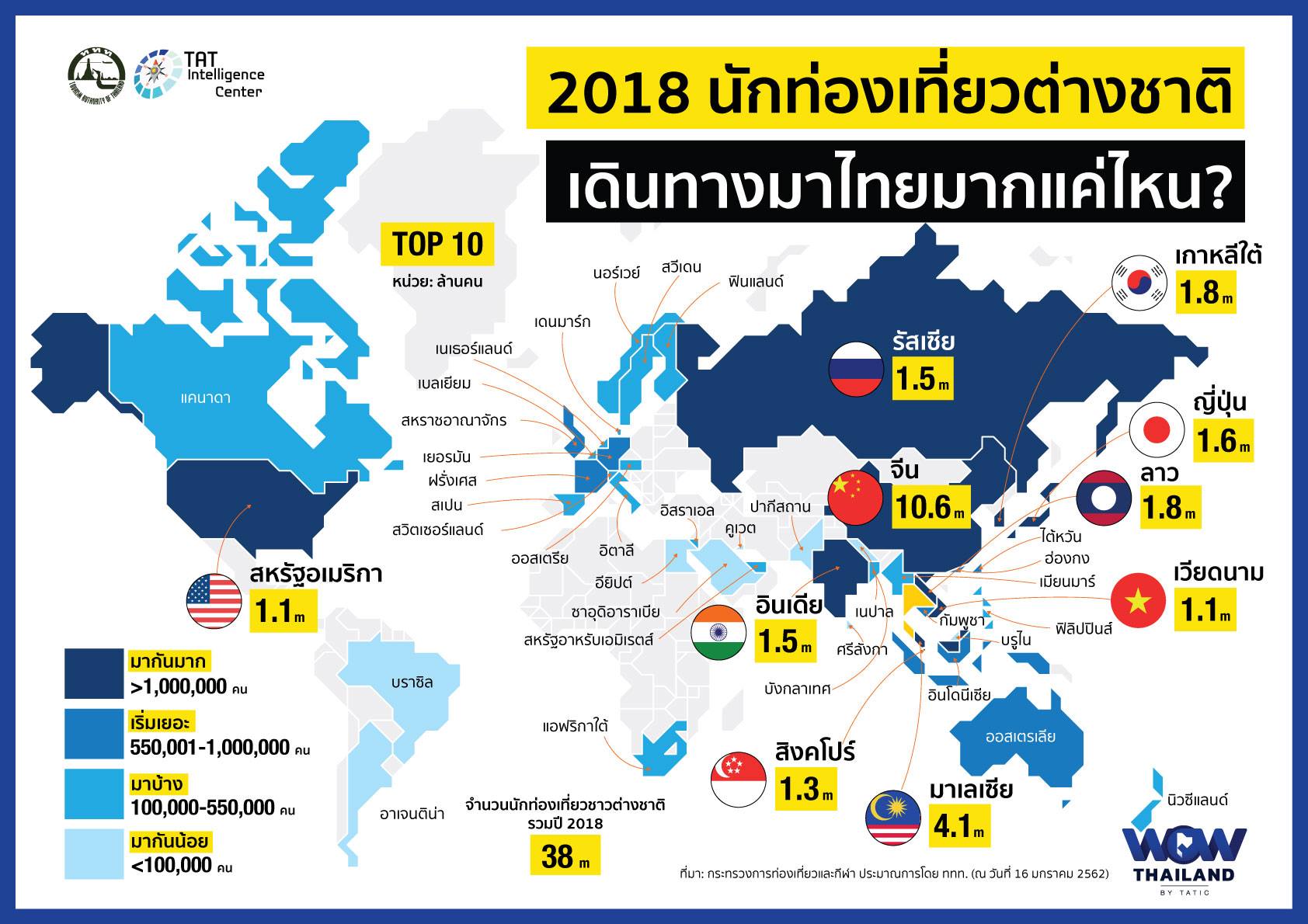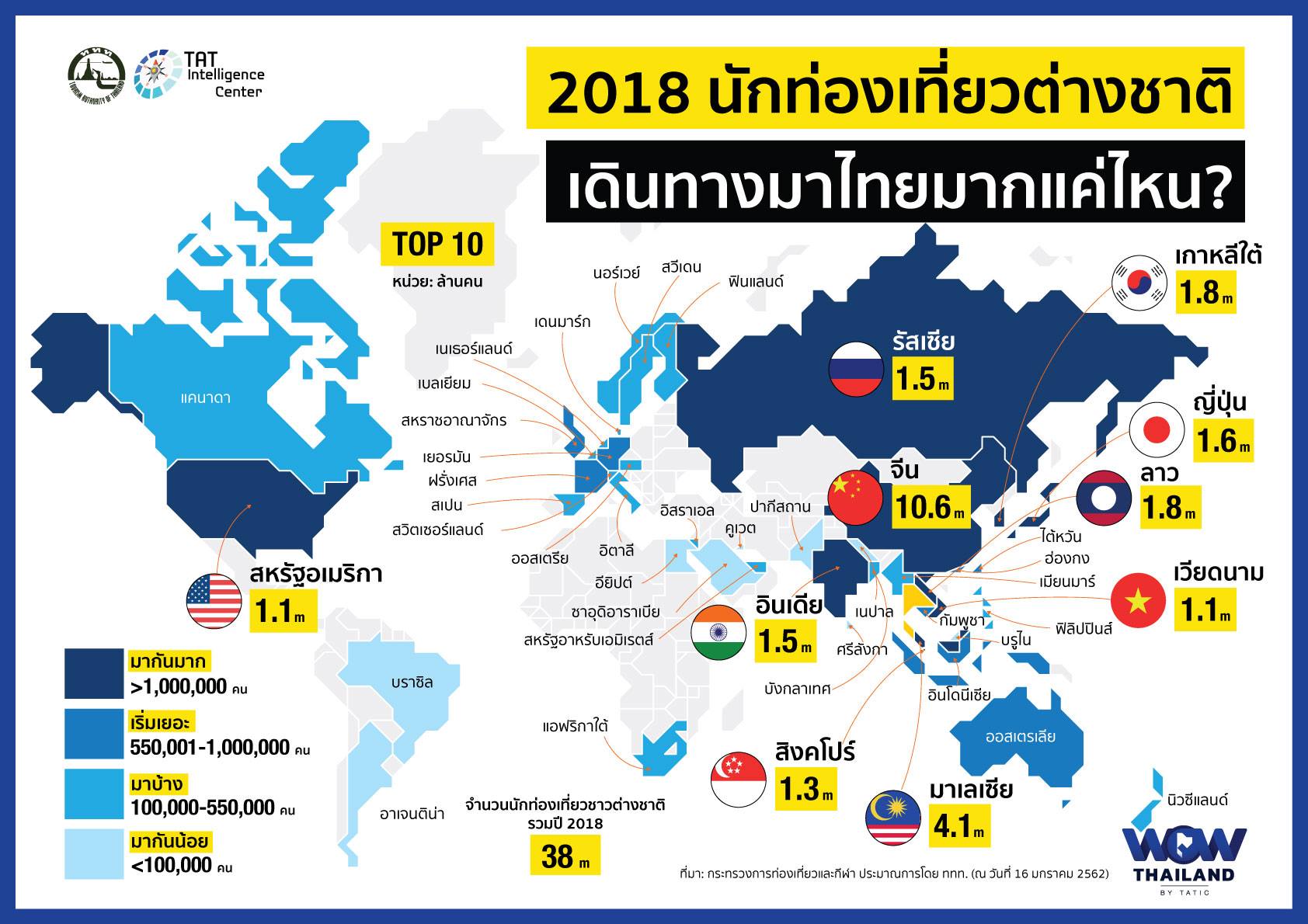 Although Thailand's tourism industry faced some headwinds in 2018, with the world economy slowing and a boat disaster in Phuket, the country still remains a hugely popular destination.
The total number of foreign tourists from the top 10 countries is now accounting for a total of 26.3 million people, or 69% of arrivals in Thailand.
Moreover when combining the five most important source countries (namely China, Malaysia, South Korea, Laos and Japan), the figure shows 19.9 millions, or more than 50% of the foreign entries in Thailand for 2018.
More than 10 million Chinese tourists
Such a concentration on the top five providers has a lot to do with the fact that during the last decade Thailand has been a hugely popular destination among Chinese tourists. Chinese tourists now account for more than 30% of tourism revenues in Thailand.
During the summer, and the following months of September and October, the number of tourists from China had dropped significantly, due to a boat tragedy in Phuket which killed more than 45 people, mostly Chinese,
But according to the latest estimations the number of Chinese tourists has picked up and is to be significantly higher than 10 million in 2018, a 7% increase from last year.
.
Top 10 tourists traveling to Thailand in 2018
10.6 million Chinese tourists
4.1 million Malaysian tourists
1.8 million South Korean tourists
1.8 million Laos tourists
1.6 million Japanese tourists
1.5 million Russian tourists
1.5 million Indian tourists
1.3 Million Singaporean tourists
1.1 million Vietnamese tourists
1.1 million U.S. tourists
(Note: preliminary estimate information by TAT)
Vietnam and Thailand top destinations for Russians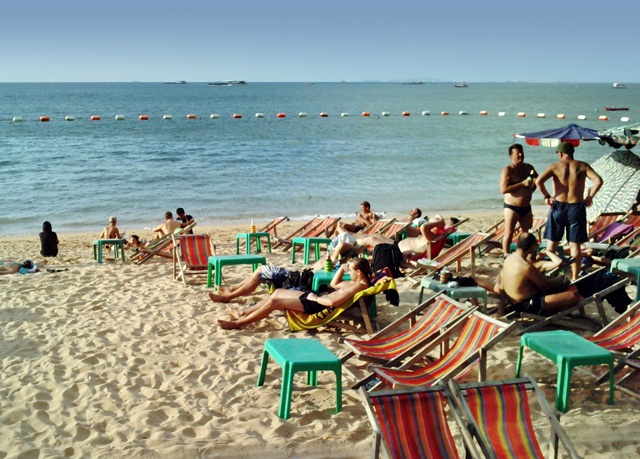 The central province of Khanh Haa, home to the famous beach town of Nha Trang city, is much loved by Russian tourists, accounting for one fifth of total foreign arrivals. (Source: VNA)
(more…)
TAT to promote Isan provinces as sports tourism destinations
This year marks the fourth edition of this epic, long-distance road race cycling event organised by the Tourism Authority of Thailand (TAT)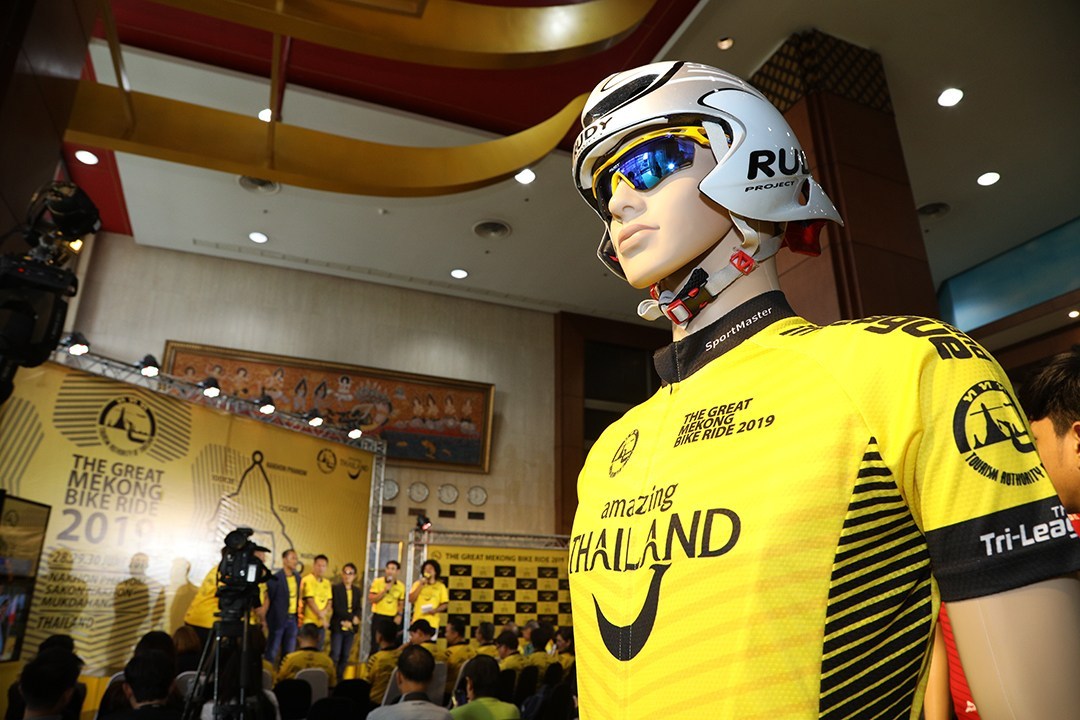 The Great Mekong Bike Ride 2019, scheduled from 28-30 June, is ready to welcome more than 2,000 Thai and foreign road race cyclists and elevate the awareness of Thailand's Northeast (Isan) provinces of Nakhon Phanom, Mukdahan and Sakon Nakhon, as sports tourism destinations.
(more…)
Thailand Travel Mart Plus reports 340 buyers from 51 countries
In 2018, the Thai tourism industry recorded a total of 38 million international arrivals, up by 7.54%, generating an estimated US$62 billion in earnings, up by 9.63% over 2017.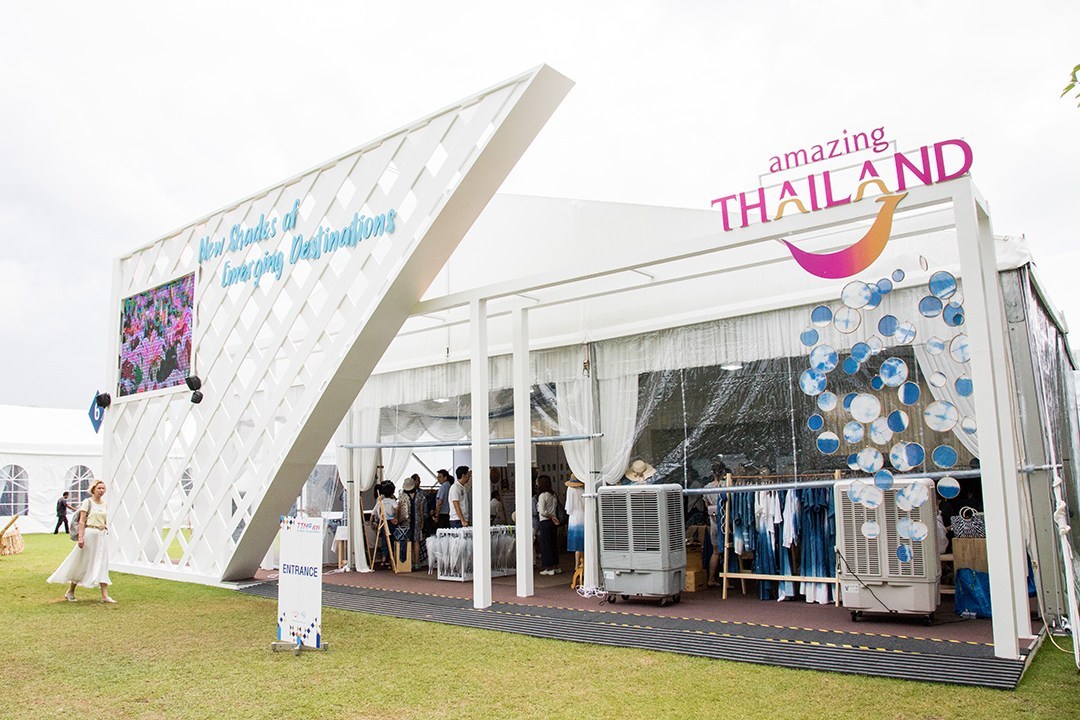 The TTM+ 2019, Thailand's leading annual B2B travel show, is being held under the theme of 'New Shades of Emerging Destinations' as part of the TAT strategy to promote 55 provincial destinations which are already popular with domestic tourists and increasingly preferable by international visitors.
(more…)