Thailand Tourism Highlights for 2018
With an estimated 38 million tourists visiting the country in 2018, Thailand remains a hugely popular destination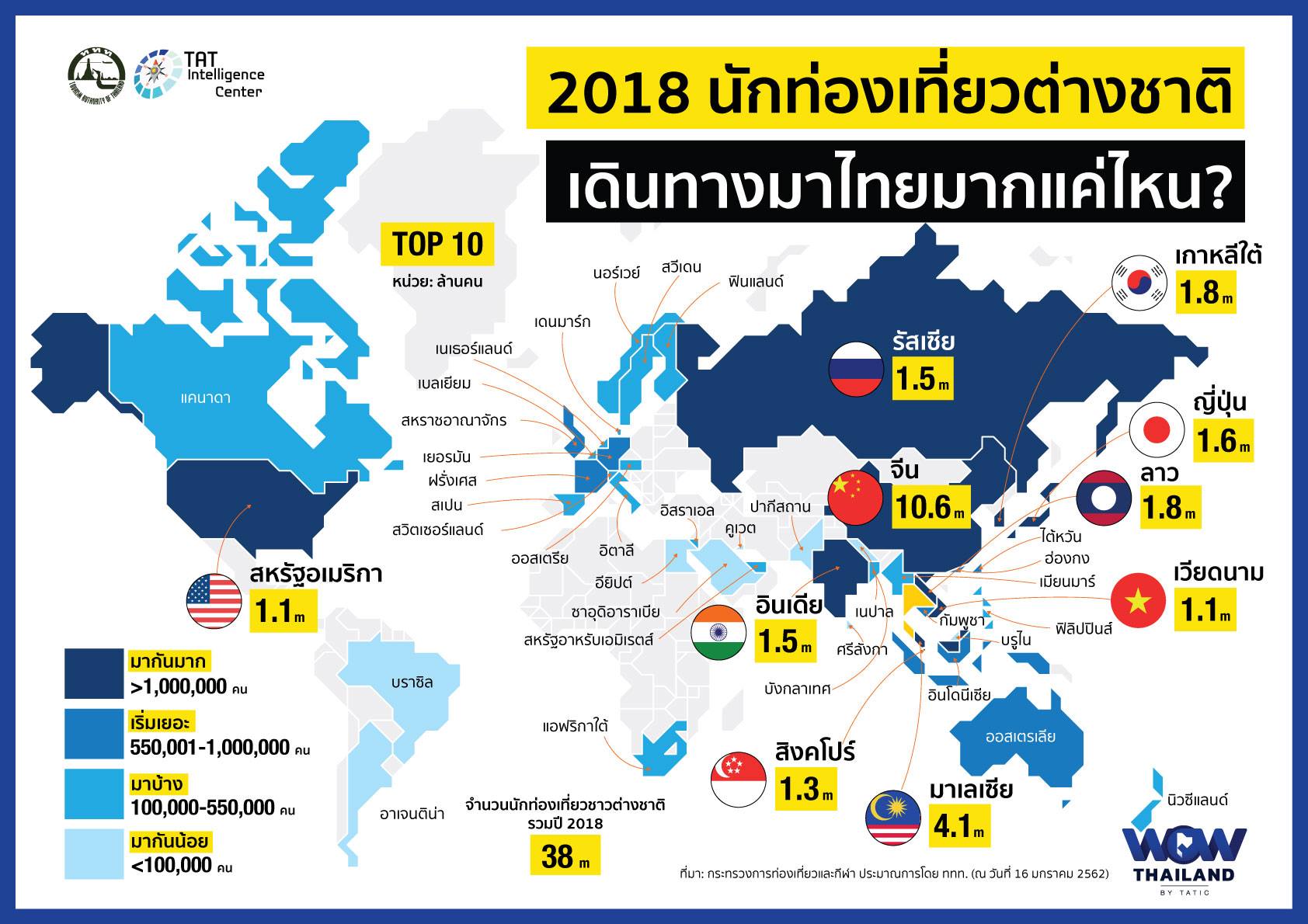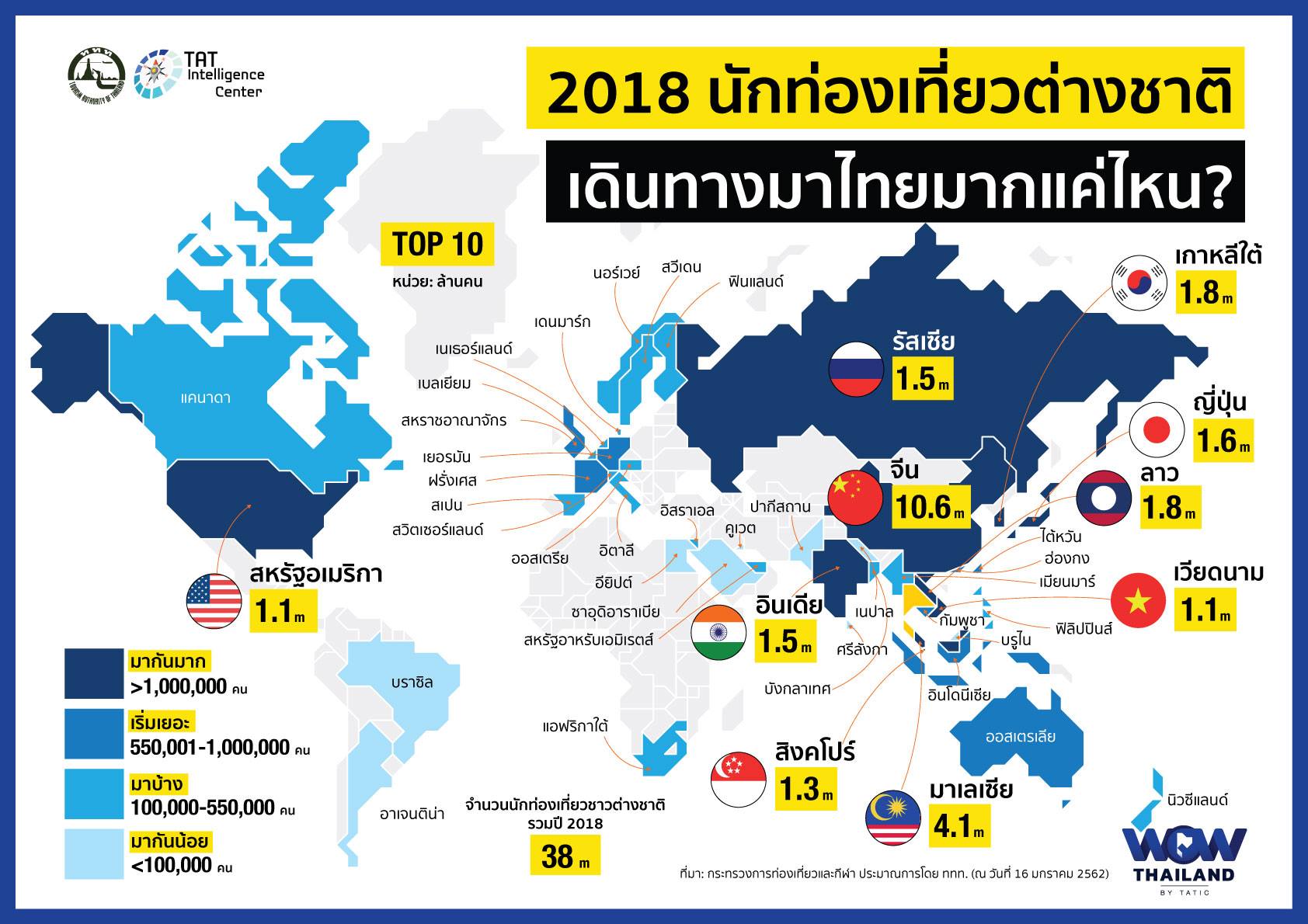 Although Thailand's tourism industry faced some headwinds in 2018, with the world economy slowing and a boat disaster in Phuket, the country still remains a hugely popular destination.
The total number of foreign tourists from the top 10 countries is now accounting for a total of 26.3 million people, or 69% of arrivals in Thailand.
Moreover when combining the five most important source countries (namely China, Malaysia, South Korea, Laos and Japan), the figure shows 19.9 millions, or more than 50% of the foreign entries in Thailand for 2018.
More than 10 million Chinese tourists
Such a concentration on the top five providers has a lot to do with the fact that during the last decade Thailand has been a hugely popular destination among Chinese tourists. Chinese tourists now account for more than 30% of tourism revenues in Thailand.
During the summer, and the following months of September and October, the number of tourists from China had dropped significantly, due to a boat tragedy in Phuket which killed more than 45 people, mostly Chinese,
But according to the latest estimations the number of Chinese tourists has picked up and is to be significantly higher than 10 million in 2018, a 7% increase from last year.
.
Top 10 tourists traveling to Thailand in 2018
10.6 million Chinese tourists
4.1 million Malaysian tourists
1.8 million South Korean tourists
1.8 million Laos tourists
1.6 million Japanese tourists
1.5 million Russian tourists
1.5 million Indian tourists
1.3 Million Singaporean tourists
1.1 million Vietnamese tourists
1.1 million U.S. tourists
(Note: preliminary estimate information by TAT)
Bangkok most popular city for Japanese tourists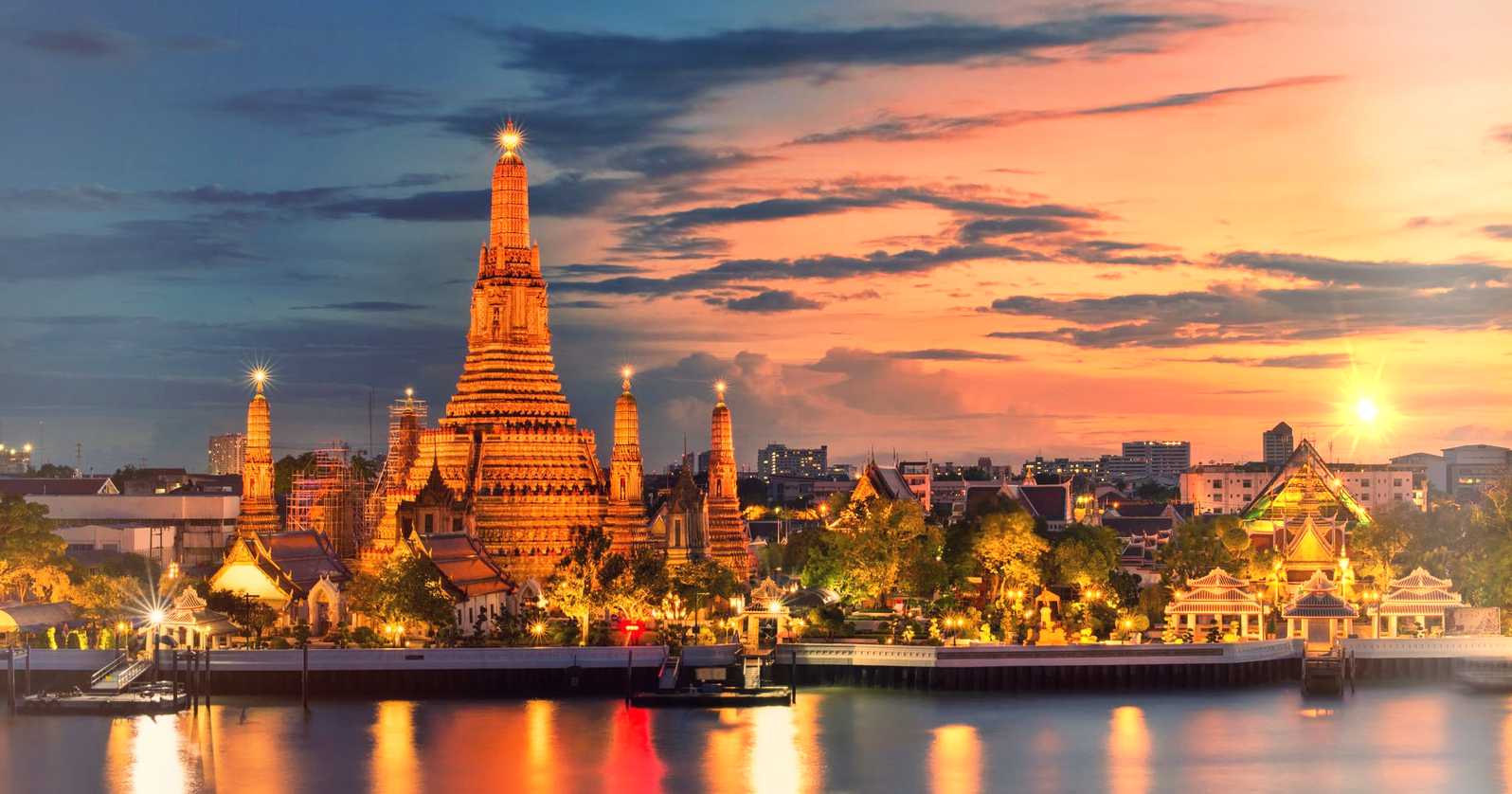 BANGKOK, 21st April 2019 (NNT) – Lt Gen Werachon Sukondhapatipak, the deputy spokesman of the Thai government, revealed that Minister Gen Prayut Chan-o-cha was happy after hearing that Bangkok has been named the most popular destination for Japanese tourists during their Golden Week, a five-day long holiday which begins in late April.
(more…)
Thailand expects up to 5,000 weddings from China
Thailand expects to welcome over 5,000 weddings and associated events originating from China during 2019.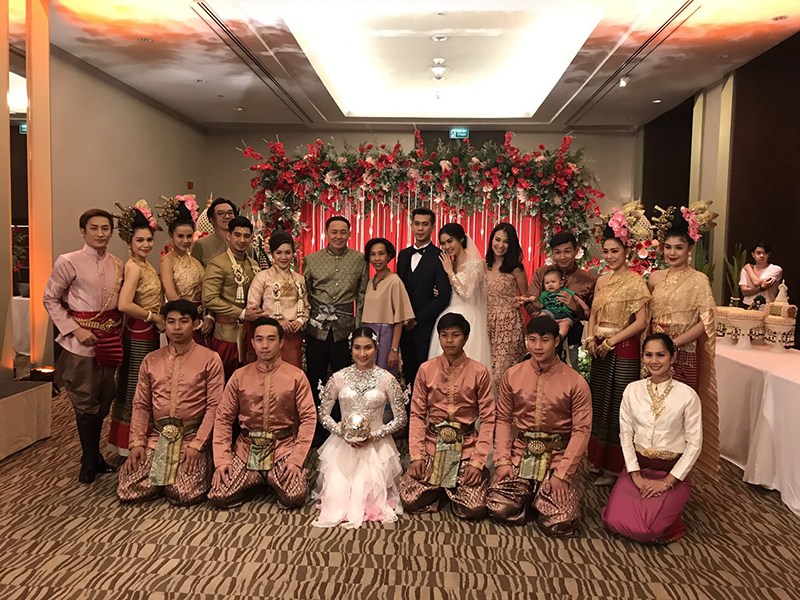 The Tourism Authority of Thailand (TAT) and Shanghai Dao Pu Wen Culture Communication (Top One) organised a "Wedding Industry Workshop & Trade Meet" event and fam trip for Chinese wedding planners and agents during 8-12 April, 2019, in Thailand.
(more…)
Tourists enjoy Songkran celebrations
In many provinces, tourists from around the world are celebrating Songkran according to Thai traditions and local cultures.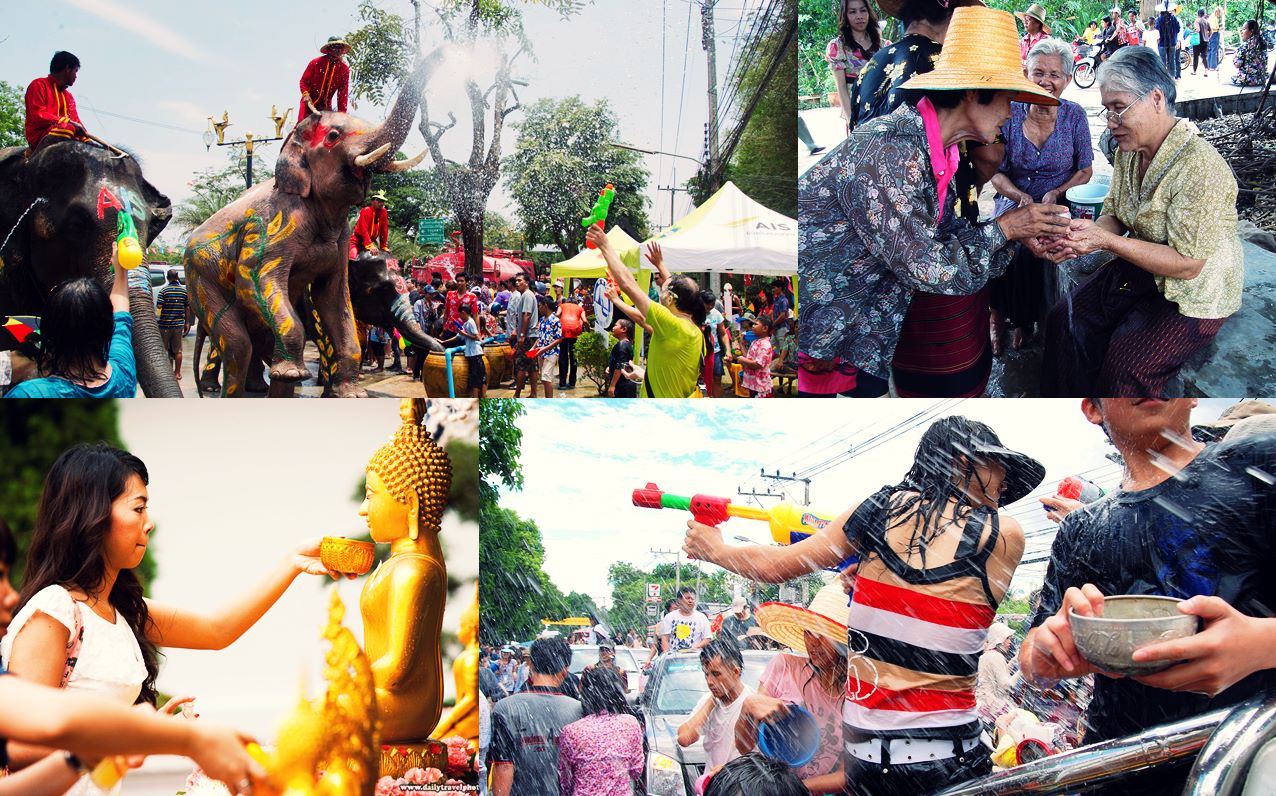 BANGKOK, 14 April 2019 (NNT) – In many provinces, tourists from around the world are enjoying themselves as they celebrate Songkran according to Thai traditions and local cultures.
(more…)