First Latin America fam trip trade meet in Thailand
In 2018, Thailand hosted 202,106 visitors from Latin America, generating approximately 15 billion Baht or 500 million US dollars in revenue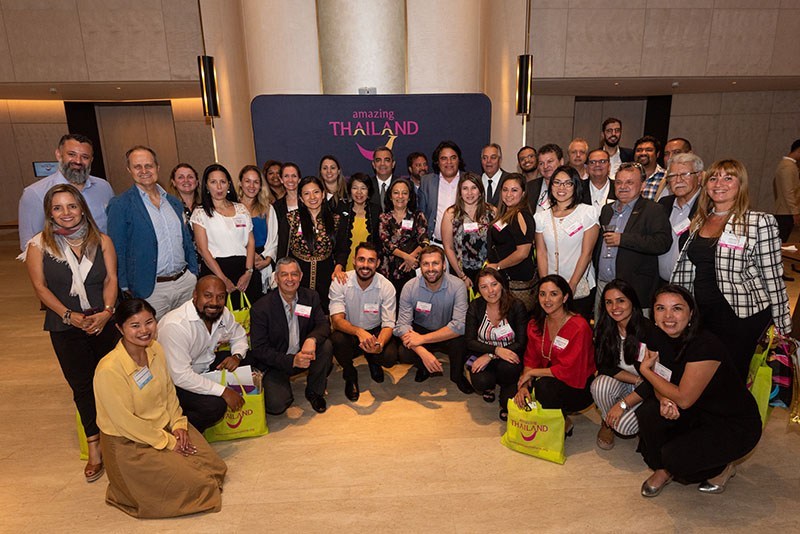 Bangkok, May 8, 2019 – The Tourism Authority of Thailand (TAT) recently hosted 40 top tour operators and travel experts from five Central and Latin American countries for the first ever fam trip and business networking session in Thailand.
Taking place from 27 April to 7 May, the event incorporated with Emirates Airlines, Turkish Airlines, and Bangkok Airways for the travel trade from this region.
The group arrived in Thailand from Sao Paulo, Brazil, on 28 April and was escorted by TAT Los Angeles Office on visits to popular tourist attractions in Bangkok, Ayutthaya, Phuket, Ko Samui and Phang Nga.
A market briefing, product presentation and the "Amazing Thailand Latin America Trade Meet" were organised on 2 May, at the Park Hyatt Bangkok Hotel, the first such event in Thailand.
The fam trip for the travel trade from Brazil, Argentina, Mexico, Chile and Colombia was organised as part of the TAT strategy to tap potential new markets, diversify the current range source markets and reduce over-exposure to visitors from any one region.
The Latin America tourism market is considered a strong potential market for Thailand.
In 2018, Thailand hosted 202,106 visitors from Latin America, generating approximately 15 billion Baht or 500 million US dollars in revenue. The market is likely to grow further in 2019. The major source markets are Brazil, Argentina, Mexico and Chile.
Visitors from most Latin American countries (Argentina, Brazil, Chile, and Peru) do not need visas to come to Thailand although there are no direct flights from any Latin American city to Bangkok.
"While currently, tourists from Latin America may still make up a small percentage of tourist arrivals in Thailand, they hold enormous promise. The cost of travelling from Latin America to Asia is relatively high, which means the customer segment comprises upper-income earners, with high spending power and long average length of stay.


Ms. Runjuan Tongrut, TAT Executive Director of the Americas Region
In addition to hotel inspections and visits to popular iconic spots; such as, the Grand Palace, Temple of the Emerald Buddha, Chinatown and the Flower Market, the fam trip were include some unique experiences; such as, a Walking Tour of Tha Din Daeng and Kudeejeen Community on the western bank of the Chao Phraya River, best known for the Catholic community (mainly of Portuguese descendants) around the Santa Cruz Church.
On 2 May, the Latin American trade members participated in networking and business sessions with 51 local suppliers in Bangkok representing hotels, resorts, destination management companies (DMCs), a cooking school, a transportation provider, and an entertainment company.
They would also give a market briefing on Latin America Market Insight to Thai tourisn suppliers that are interesting in this market.
"We are confident that this trade meet will eventually help boost the growth of tourists from the Latin America market even further."


Ms. Runjuan Tongrut, TAT Executive Director of the Americas Region
Moreover, incorporation with the Faculty of Arts, Chulalongkorn University, Spanish-language students were providing liaison and assistance services during the visit to practice and prepare Thai personel for the Latin America Market.
The post TAT hosts first Latin America fam trip trade meet in Thailand appeared first on TAT Newsroom.
TTM to focus on "Making the World Better Place through Travel"
Under the theme of "Making the World a Better Place through Travel", the TTM Talk will feature a line-up of 10 well-recognised experts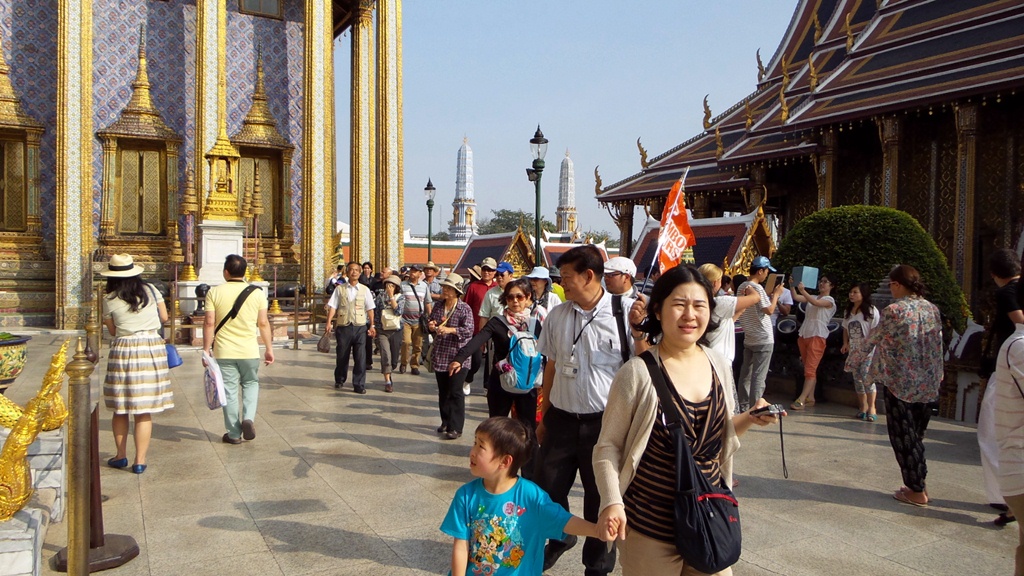 Bangkok, 20 May 2019 – The Tourism Authority of Thailand (TAT) has overhauled the knowledge sharing session of its annual Thailand Travel Mart Plus (TTM+) 2019 to better align it with new social, cultural and ecological transitions under way in the kingdom's fastest growing foreign exchange earning industry.
(more…)
Thailand to use Biometrics scan to identify travellers
With a 2.1 billion baht budget, the project is designed to install 2,000 biometrics devices at 170 immigration points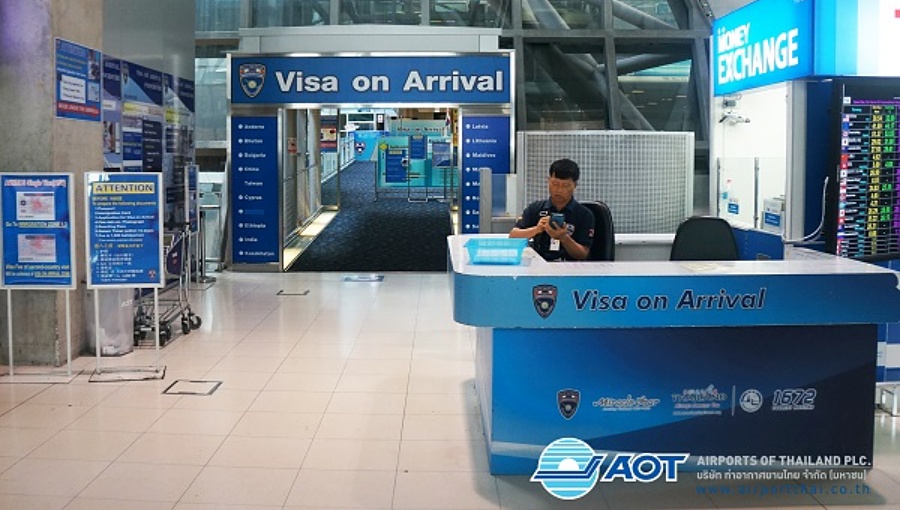 PHUKET, (NNT) – The biometrics system, a machine for facial and fingerprint identification, is being introduced to enhance immigration checkpoints nationwide.
(more…)
Chiang Mai newest addition to the Michelin Guide in Thailand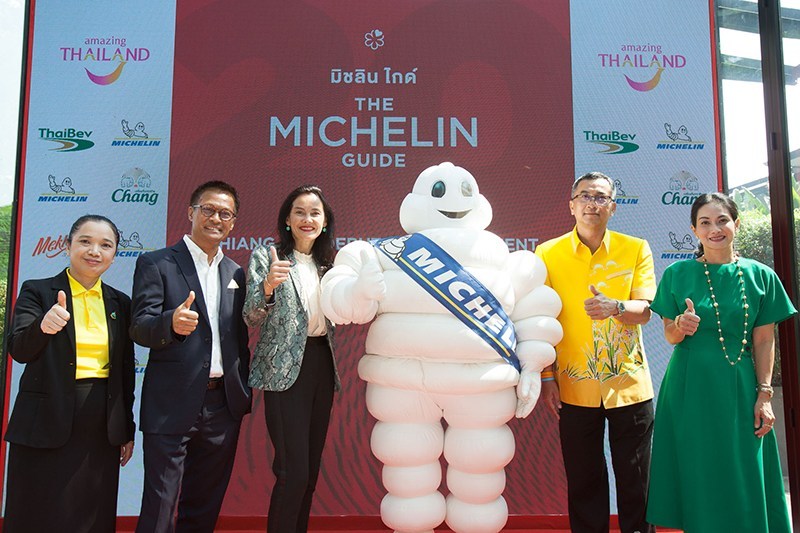 The Tourism Authority of Thailand (TAT) is pleased to announce that Chiang Mai is being added to the third edition of the MICHELIN Guide in Thailand, which is due for release at the end of this year.
(more…)