Is China winning the electric vehicle race?
The global market is growing exponentially, increasing six-fold since 2013 and doubling since 2015. Much of that growth is being driven by China.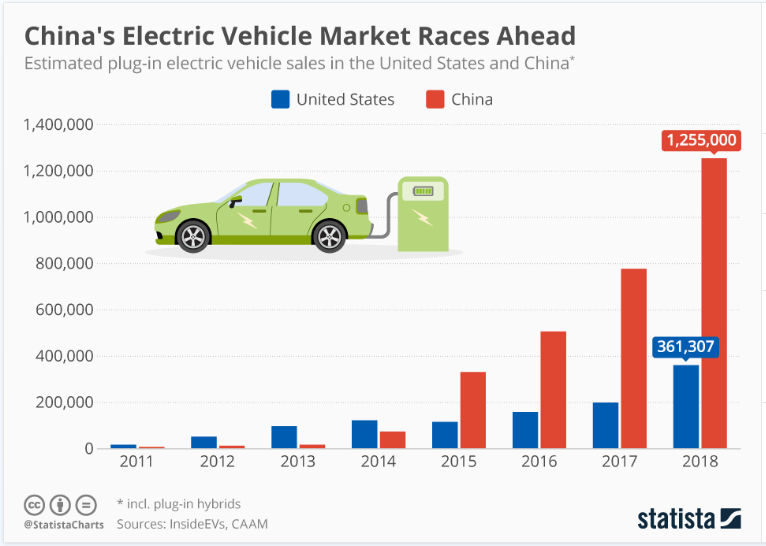 Demand for electric vehicles in China is soaring. Nearly 1.3 million new energy vehicles (plug-in electric vehicles and plug-in hybrids) were sold there last year – a 62% rise on 2017.
The global market is growing exponentially, increasing six-fold since 2013 and doubling since 2015. Much of that growth is being driven by China. As this chart shows, it's been just four years since Chinese sales of electric vehicles overtook those in the US. Last year, they were more than three times higher, and the gap is predicted to get wider.
To put that number into context, it's estimated that as of September 2018, there were only around 4 million electric vehicles in use across the whole world.
New energy vehicles accounted for just over 4% of all 28.1 million automobiles sold in China last year. That's a higher rate than the US (under 2%), and Europe (just over 3%).
But it's not high enough to satisfy the Chinese government. Last April it announced ambitious targets of 10% for conventional passenger cars in 2019, rising to 12% in 2020.
Although those targets wouldn't quite make China the world's most enthusiastic consumers of electric cars per head of population – that title goes to Norway – the sheer scale of the Chinese market makes it far and away the most important in the world.
That is certainly what prompted Tesla's decision to open a huge new manufacturing plant in Shanghai.
Construction of the Gigafactory 3 began earlier this month, with the stated aim of producing half a million vehicles a year. Production will focus on the Tesla Model 3 solely for the domestic Chinese market.
The push for electric vehicles now forms a major part of the environmental policies of many governments. At least 20 have set formal targets, with China one of several nations to announce a desire to phase out traditional internal combustion engines entirely.
It's not just climate change that is prompting policymakers to act: a growing body of scientific evidence points to the damaging effects air pollution is having on people's health, life expectancy, and even intelligence.
All this points to a bright future for electric vehicles. China's Association of Automobile Manufacturers predicts a further 1.6 million sales in 2019. And that could be just the start, as the chart below shows.
Growth of this magnitude would be impressive under any circumstances, but particularly in contrast to the poor performance of the car market overall.
Six straight months of declining sales in China have rattled manufacturers already suffering from a collapse in diesel sales. British carmaker Jaguar Land Rover pointed to falling demand in China as one of the factors behind its decision to slash 10% of its workforce. The effects of a trade war between China and the US, and a slowing Chinese economy, are combining to make it a tough market.
Thai exports threatened by China's cheaper rice
Africa is a potential target market for China now that consumers there are in the habit of eating aged rice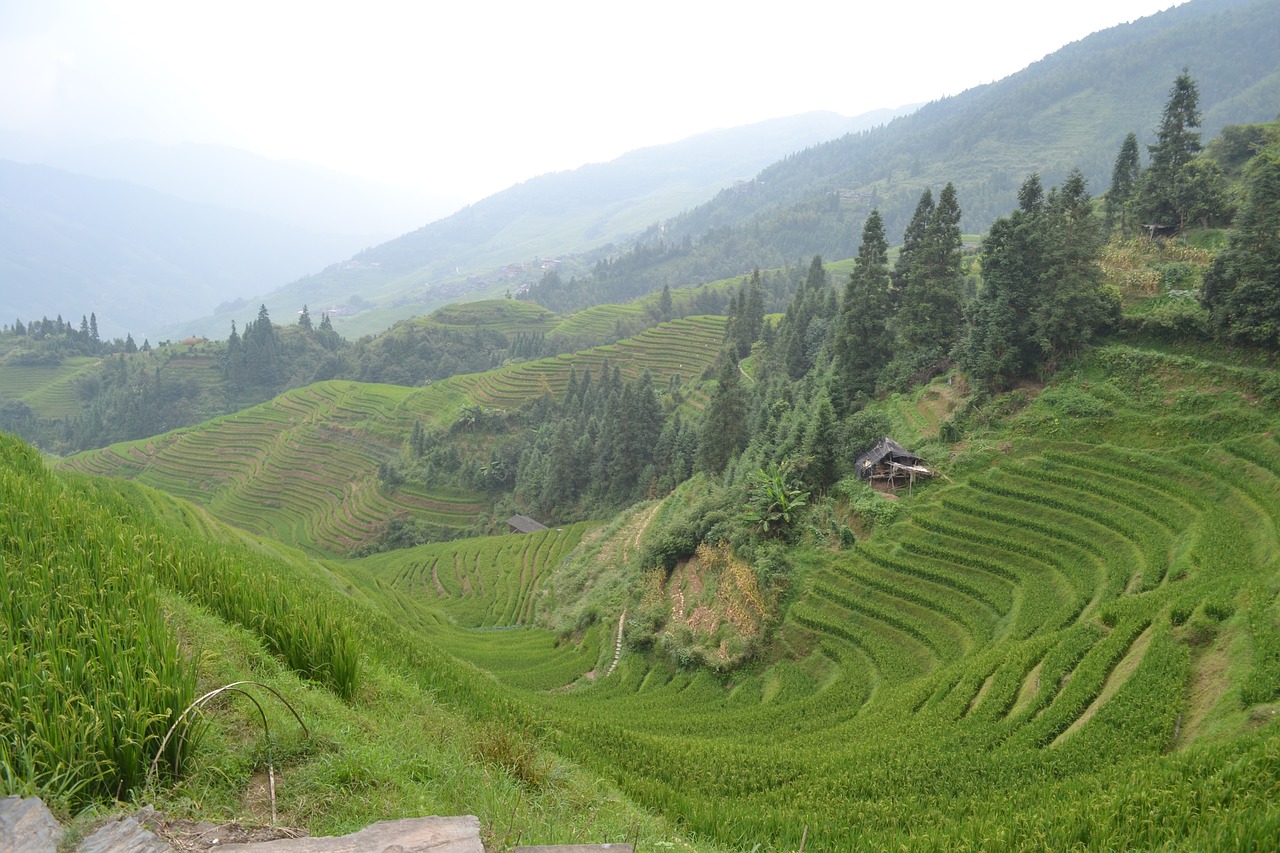 Bangkok (VNA) – Thai rice exporters are fretting over their prospects this year as China looks set to ramp up its rice shipments, notably to Africa.
(more…)
BoT and PBC sign agreement on Fintech Collaboration
The two central banks aim to promote the use of innovation and technology to reduce costs and improve efficiency of financial products and services.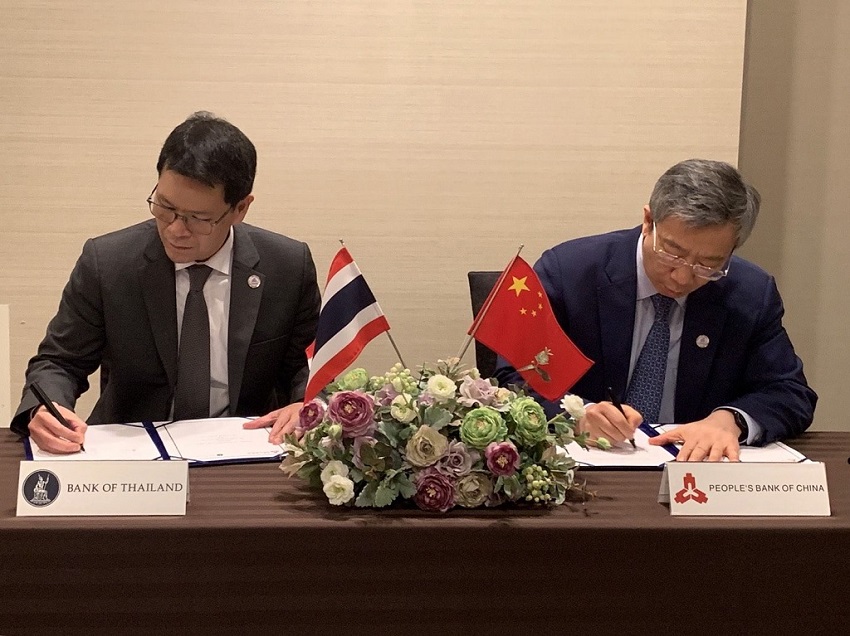 ​On 9 June 2019 Mr. Veerathai Santiprabhob  Governor of the Bank of Thailand (BOT)  and Mr. Yi Gang Governor of the People's Bank of China (PBC), signed a Fintech Co-operation Agreement in Fukuoka, Japan. 
(more…)
Thailand welcomes relocation from China and Japan
A NESDC study found that the trade squabbles between the US and China since 2018 have led various factories to consider relocating their production bases to other countries.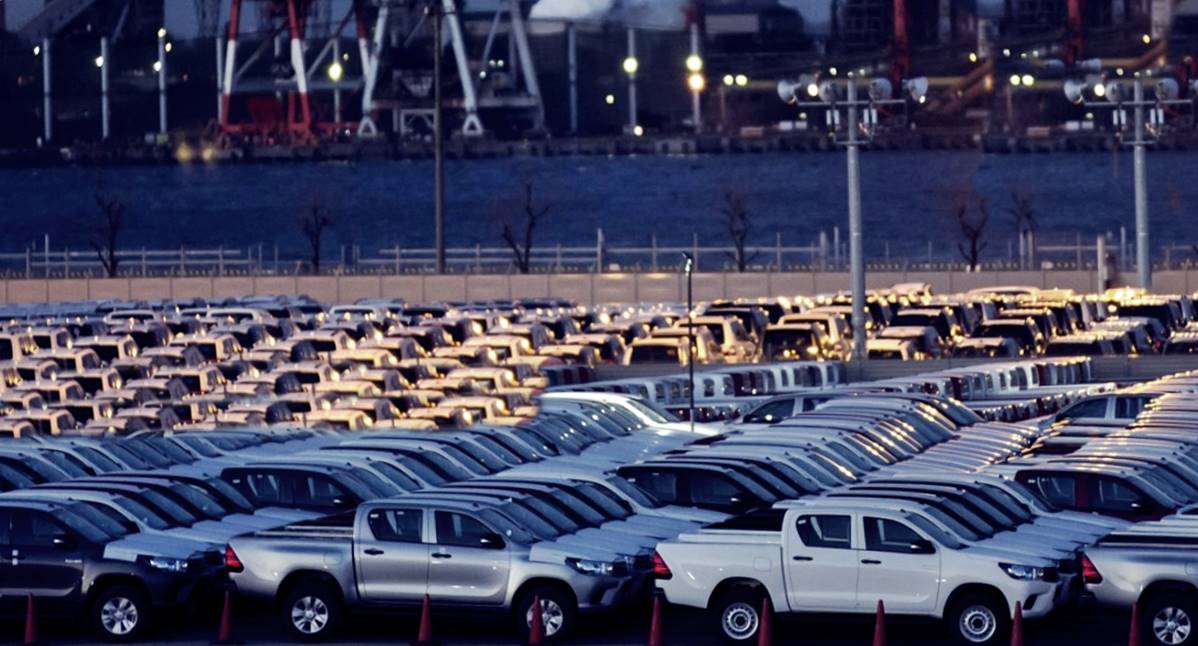 The Thai government has ordered the Board of Investment (BoI) to actively attract foreign investors who plan to move out of China, especially Japanese ones hit by the US – China trade war.
(more…)