Forecasters Consensus shows Thailand's growth outlook above 4%
Expectations for the Thai economy to grow by at least 4 per cent this year have been corroborated by several research houses pointing to recovering external demand and investment.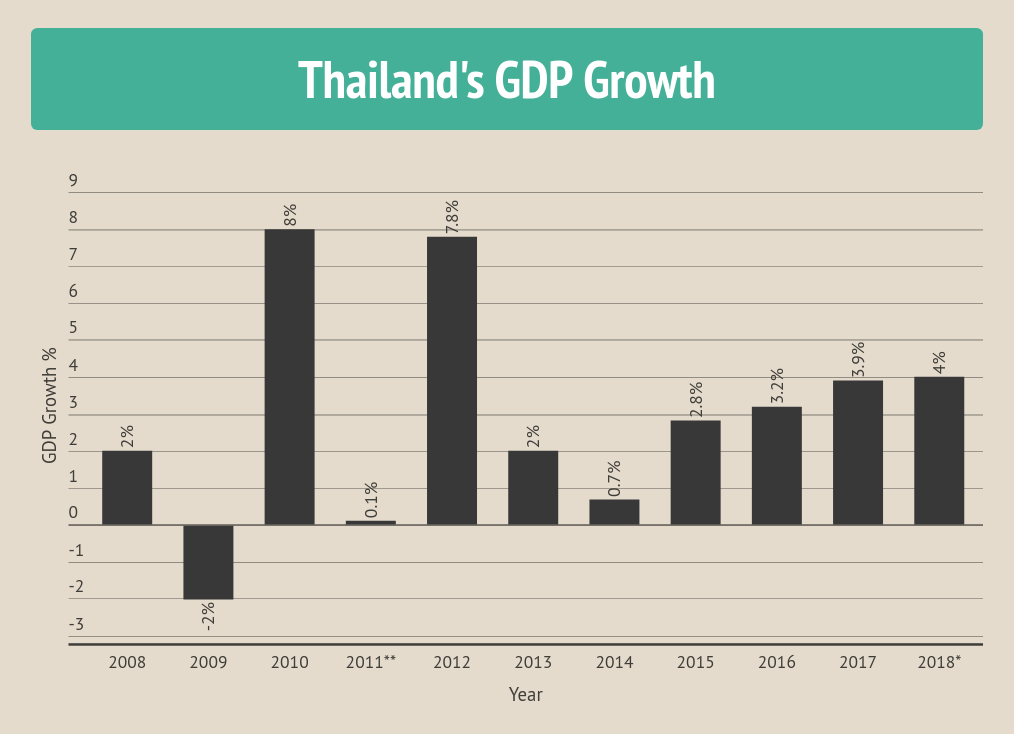 A spate of public and private positive forecasts have revised up Thailand's GDP growth projection for 2018 to over 4 per cent.
Earlier this week the Joint Standing Committee on Commerce, Industry and Banking (JSCCIB)  increased the group's 2018 GDP projection from growth of 3.8-4.5% to 4.0-4.5% after witnessing better sentiment over the first two months of the year.
Steady gains in Thailand's export and tourism receipts
According to Bank of Thailand latest press release, tourism registered a growth of 10.9 per cent January and 13.9 per cent in February mostly on the back of Chinese arrivals
The Joint Standing Committee on Commerce, Industry and Banking (JSCCIB) also cites the sustained recovery of the global economy and the steady gains in Thailand's export and tourism receipts.
JSCCIB chairman Chen Namchaisiri said Thailand's economic indicators for the first two months of 2018 show consistent expansion in overseas shipments on the back of the positive global economic conditions, as well as the tourism boom.
But the private sector has expressed concerns that public investment may not grow as forecast after contracting 6% year-on-year in the first quarter of fiscal 2018 (October-December 2017).
Others economic forecasters have also revise up the country's economy growth projections thanks to public investment along with the robust export and tourism sectors.
Kasikorn Research Centre (Kresearch) is sticking with a forecast of 4.5 per cent export growth, amid concerns over a trade war. It estimates economic growth of 4 per cent for this year, shading earlier estimates.
The SCB Economic Intelligence Centre (EIC) has pencilled in economic growth of 4 per cent for this year, up from an earlier estimate.
EIC expects the Thai economy to continue expanding at 4.0%YOY in 2018, but the concentration of growth as in Q4/2017 is likely to remain. Given the stronger outlook of the global economy and declining risks of economic slowdown in major economies, Thailand's merchandise exports and tourism will likely remain key growth drivers this year.
The centre, a unit of Siam Commercial Bank, said exports and the number of tourist arrivals are projected to see year-on-year expansion of 5 per cent and 8 per cent, respectively.
Aging society and skill shortage key issues in Thailand's economy
According to Moody's latest Research Announcement, Thailand will sustain fiscal and external strength regardless of political developments; but structural challenges persist.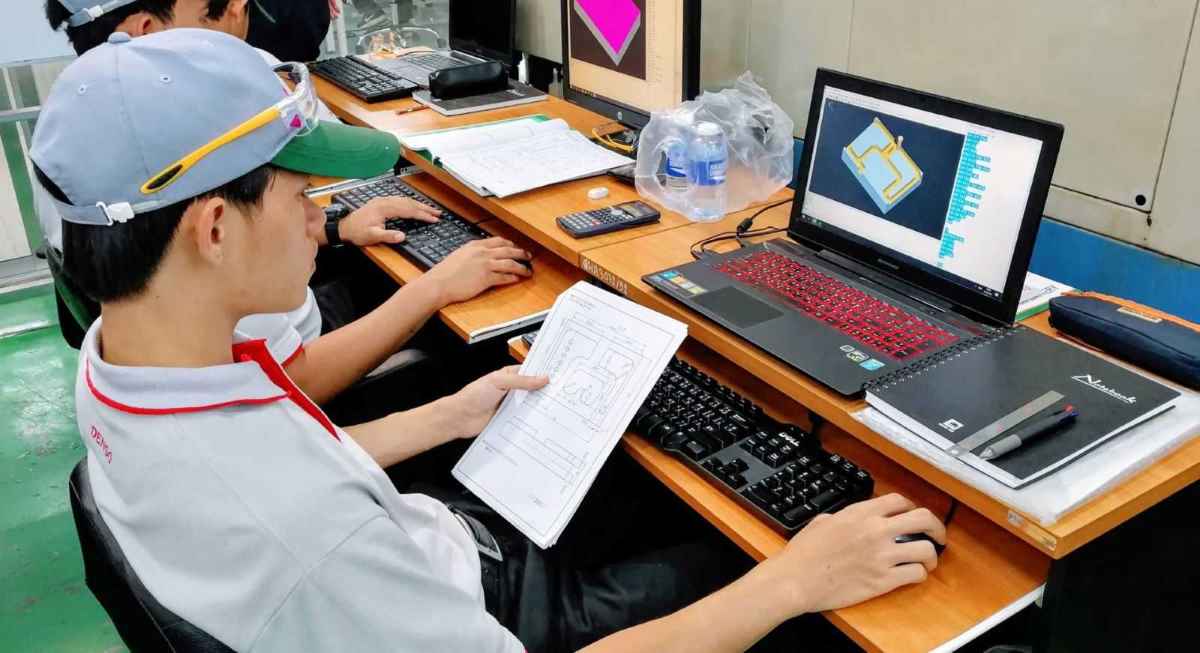 13 June 2019 Singapore, June 13, 2019 — —Thailand will likely maintain continuity on infrastructure investment, after the country's recent election results.
(more…)
Thai vehicle production shrinks 6.11% YoY in May
Thai vehicle production in May 2019 was 181,338 units, which is 6.11 percent lower than the previous year due to declines in both domestic and international markets.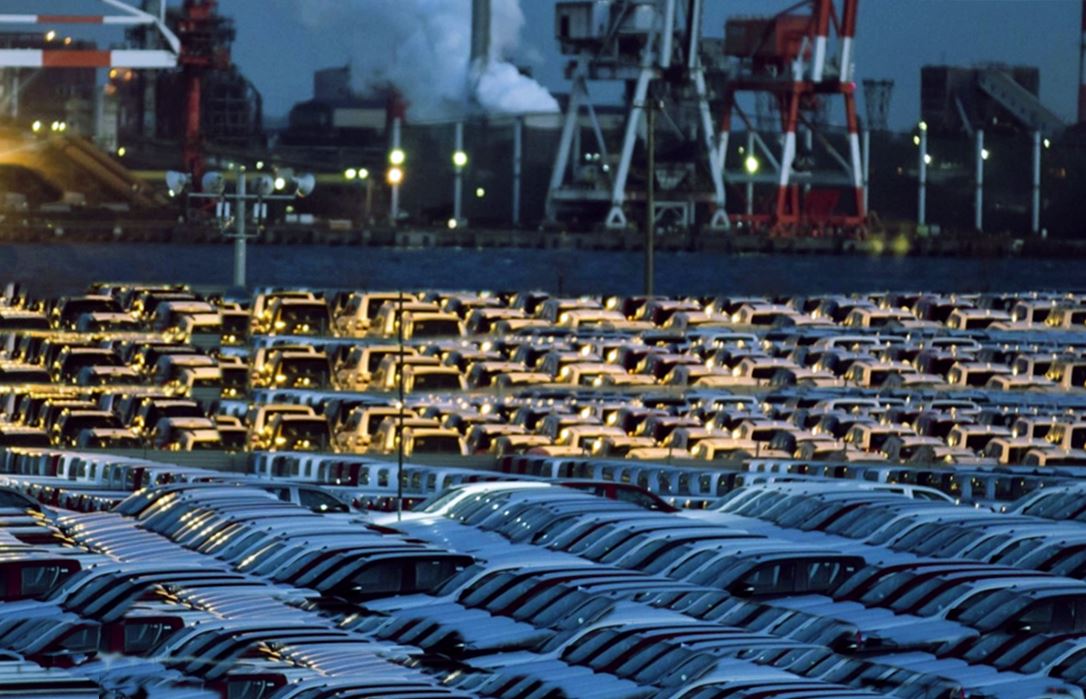 BANGKOK, 14 June 2019 (NNT) – The Thai vehicle production yield in May 2019 was lower by 6.11 percent year-on-year due to implications from both domestic and international markets, says Federation of Thai Industries.
(more…)
EIC cuts 2019's growth forecast to 3.3%.
EIC has revised down the forecast for Thailand's GDP growth in 2019 to 3.3%, from the previous projection of 3.6%.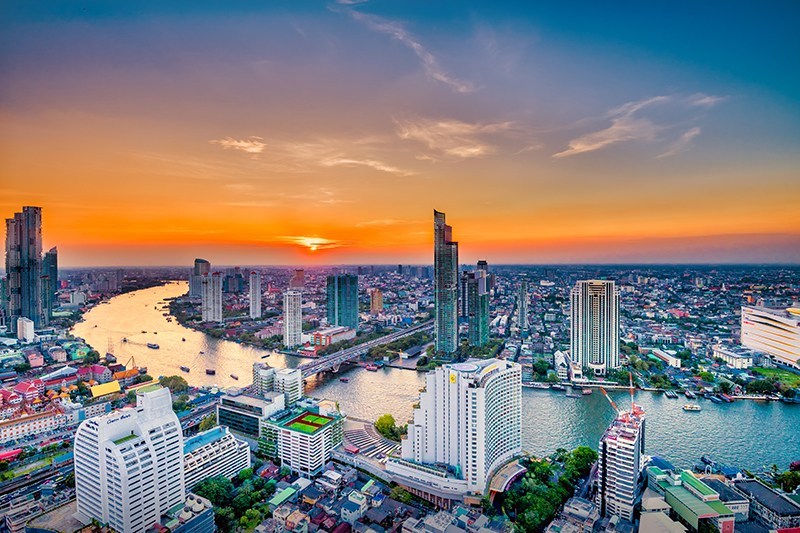 The Office of the National Economic and Social Development Council (NESDC) reported that Thailand's GDP expanded by 2.8%YOY (compared to the same period last year), or 1.0%QOQ_sa (seasonally adjusted compared the previous quarter) in Q1/2019.
(more…)