SET's New President rolls out four agendas towards Inclusive Growth
SET will utilize technologies and innovations to optimize and improve end-to-end services by building open platforms to serve common needs of stakeholders in the capital market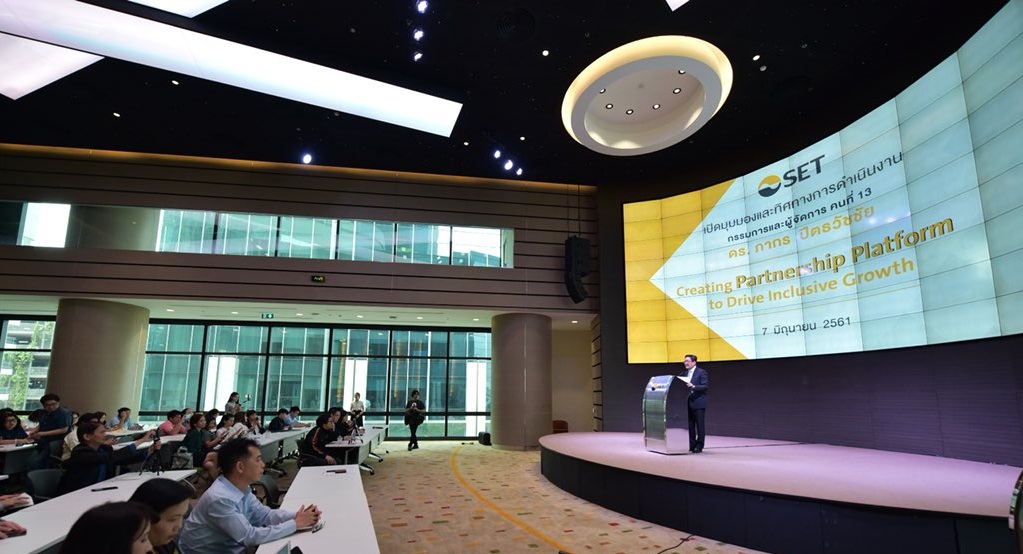 The Stock Exchange of Thailand (SET)'s 13th President  has announced the strategic direction "Creating Partnership Platform to Drive Inclusive Growth" with four agendas.
Transform, Strengthen, Enhance, and Grow with quality aiming at promoting market quality, improving market accessibility, building capital market infrastructures as well as removing obstacles and streamlining processes for the whole capital market, reinforcing SET's vision "To Make the Capital Market 'Work' for Everyone."
SET President Pakorn Peetathawatchai outlined his strategic directions in his first major address since taking the office on June 1, saying
"With the digital revolution, demographic changes, globalization and national policies, the exchange will proactively build partnership platforms in the capital market that bring together stakeholders to deliver innovative products and services that will benefit the society and economy."
Key four agendas are as follows
Transform
SET will utilize technologies and innovations to optimize and improve end-to-end services by building open platforms to serve common needs of stakeholders in the capital market. In addition, these open architecture platforms promote partnership and collaboration among all stakeholders and stimulate innovation.
Strengthen
To groom SET employees and capital market professionals to be ready to cope with challenges and leverage opportunities in the new era of the capital market. In addition, Regulatory Reform will take place to update current regulations to cope with the new business landscape.
Enhance
To make Thai capital market standout in the global arena as "Market of Well-being", which includes businesses related to infrastructures, tourism, hospitality, healthcare and food, all of which are the country's competitiveness and strengths of the Thai capital market that can supply funding need for infrastructure investment projects in the region, especially CLMV.
Grow
To continue to promote the Thai capital market towards sustainable growth with high quality in all dimensions, including products, services, intermediaries, and investors. SET will spearhead the building of ecosystem conducive to the growth of SMEs and startups so that they will have an alternative funding source to leapfrog their business growth.
Investing in Asia's nascent green bonds market
The Asian Development Bank recently invested $20 million and $155 million in the maiden green bonds of AC Energy and B.Grimm Power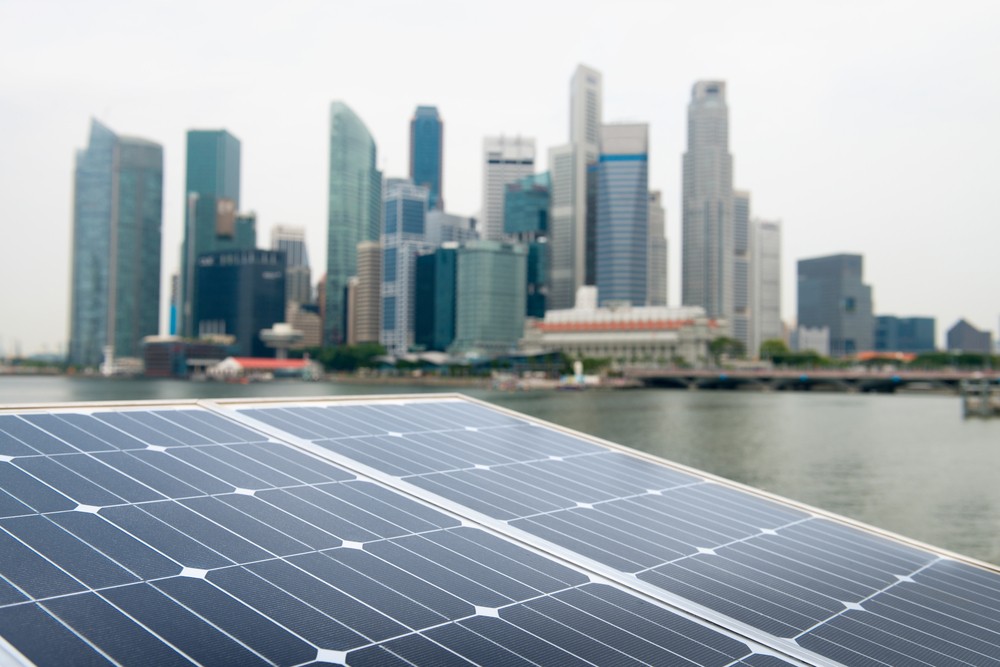 The global green bond market has ballooned as more renewable energy companies in the United States, Europe, and the People's Republic of China issue instruments to finance plant development.
(more…)
Thailand to support aerospace sector via new incentives
Thailand's MRO expenditure from 2015-2024 has been forecasted to reach a total amount of USD $10.6 billion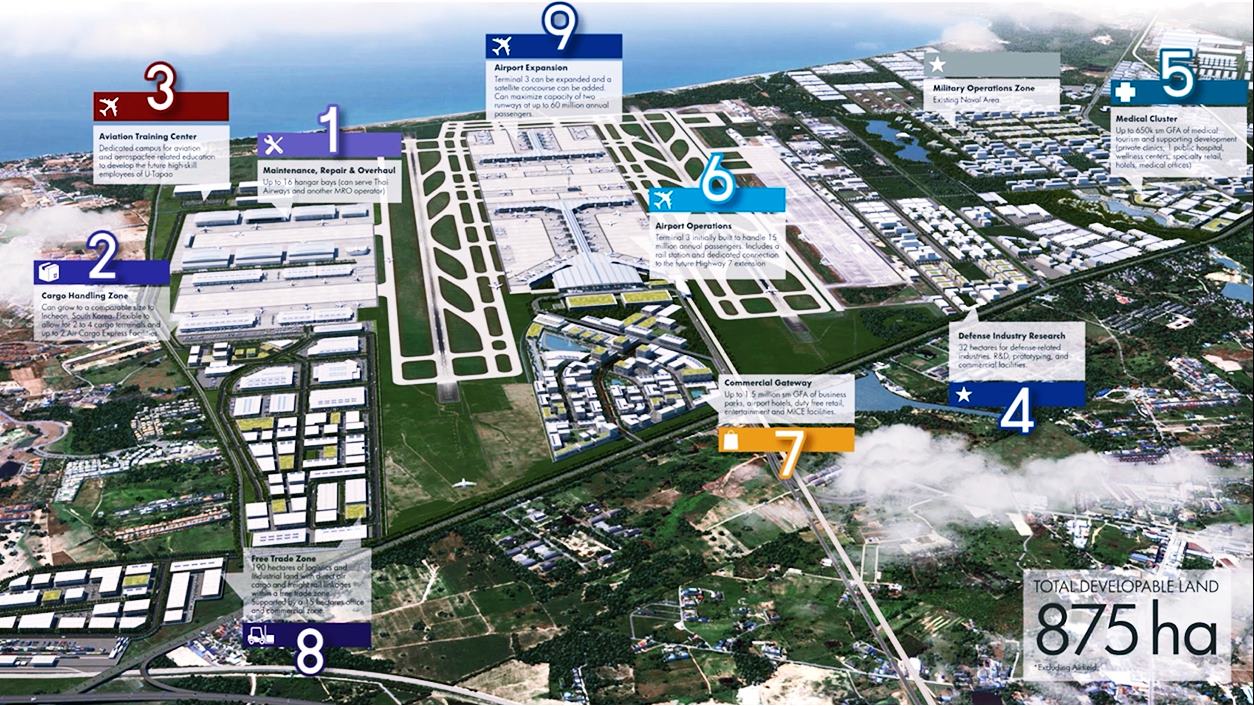 According to the state owned agency BOI, Thailand is positioned to become the leader of MRO in Southeast Asia by supporting a rapidly expanding aerospace sector via incentives
(more…)
Thailand to benefit from trade and investment diversion away from China
In a recent research report Moody's identifies which Asian countries are most vulnerable to slower global trade volumes and which stand to gain.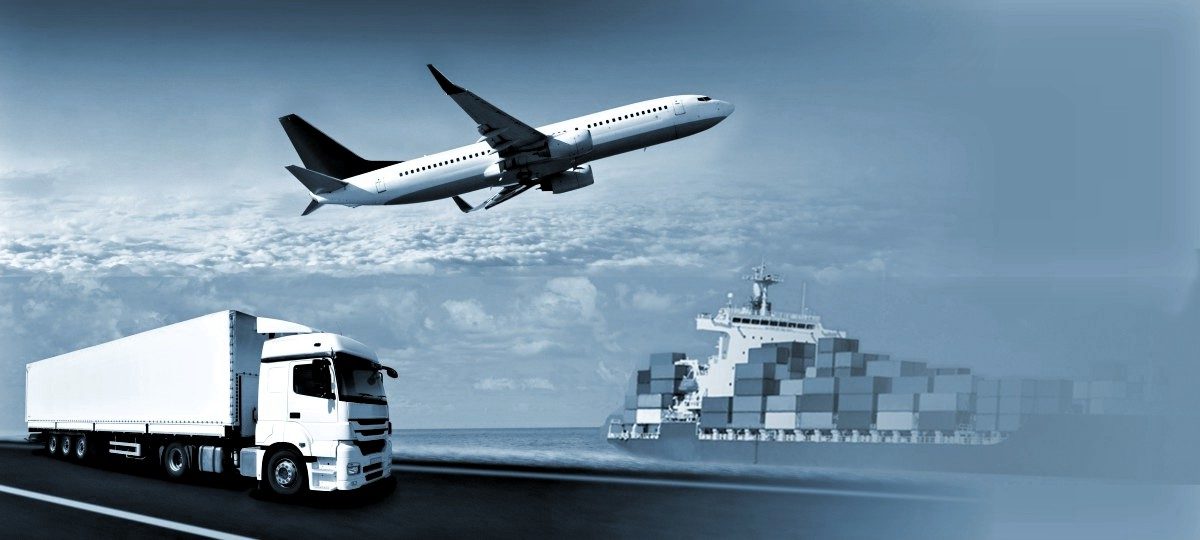 In a recent research report Moody's identifies which Asian countries are most vulnerable to slower global trade volumes and which stand to gain.
(more…)