Thailand struggles to woo back Chinese tourists
Thailand is confronted with a 10% drop of tourists arrivals since August, mainly due to a Chinese wave of cancellation since the July boat tragedy in Phuket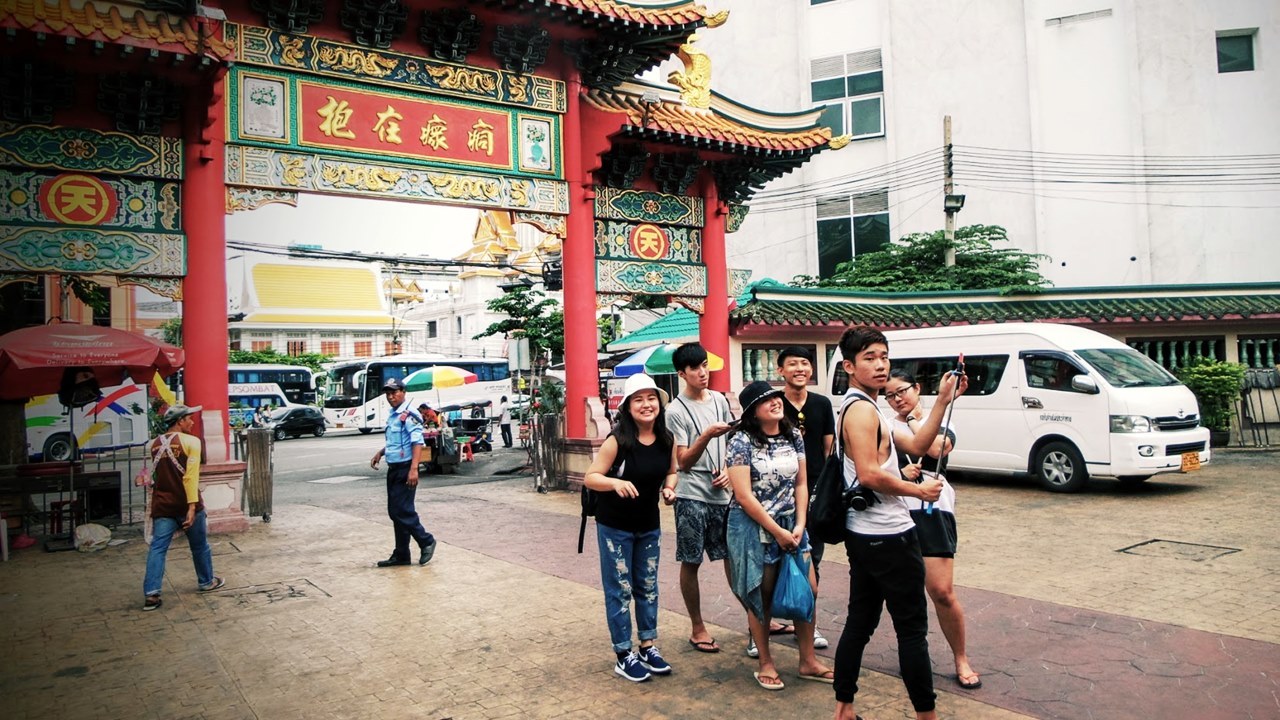 Thailand, more accustomed to shining performance than setback or its tourism industry is facing a significant decline in tourism revenues.
For the first time since the bombing in Bangkok on August 17, 2015, which killed 20 people in the center of the capital, tourism is declining in Thailand.
The poor performance of tourism from China following the Phuket sea disaster last July is responsible for much of the downward trend.
Thailand has seen a steady decline in the number of tourists, more than 10% in the last three months, confirmed the spokesman of the government, Puttipong Punnakanta yesterday.
During the last decade Thailand has been a hugely popular destination among Chinese tourists. Chinese tourists now account for more than 30% of tourism revenues in Thailand.
But due to a recent boat tragedy in Phuket which killed more than 45 people, mostly Chinese, the number of tourists from China has dropped significantly.
During the first nine months of the year, Thailand received 28.5 million international tourists, representing 8.7 percent year-on-year growth.
Travellers from China slid 12 percent in August, the biggest drop in more than a year, keeping the overall pace of visitor growth near a 16-month low after a tour boat capsized off Phuket in July which killed 47 Chinese tourists.
Observers in the industry said social media in China had spread negative reports about Thailand over the past few months, resulting in a decline in Chinese bookings.
Free visa : a New Year gift for Chinese tourists
The Thai Cabinet yesterday agreed to waive the Bt2,000 visa-on-arrival fee for tourists from 21 countries for 60 days, in a bid to spruce up one of the main engines of economic growth.
The 21 countries are Andorra, Bulgaria, Bhutan, China, Cyprus, Ethiopia, Fiji, India, Kazakhstan, Latvia, Lithuania, Maldives, Malta, Mauritius, Papua New Guinea, Romania, San Marino, Saudi Arabia, Taiwan, Ukraine and Uzbekistan.
In September, 648,000 Chinese visited Thailand, down 14.9% on-year and down 11.7% since August.
Meanwhile, the government's economic tsar, Deputy Prime Minister Somkid Jatusripitak, yesterday made a deal in Shanghai with Chinese e-commerce giant Alibaba to help promote Thailand as a tourist destination to Chinese people.
Mr Ma agreed to help by requesting that Thailand make a 20-second promotional video showing what tourists can enjoy in the country, so it can be broadcast online through the company's various channels
Recently Japan Overtook Thailand As Most Welcoming Country For Chinese tourists.
The kingdom ranked second behind Japan when the Chinese were asked about countries they felt most welcomed this year.
Thailand and Japan have swapped their top positions as the countries Chinese travellers felt comfortable visiting in the latest survey by Hotels.com.
The survey released on also showed Thailand had dropped in the top 10 destinations visited by the Chinese in the last 12 months.
Thai Government imposes ban on gatherings over New Year 2021 holidays
TAT would like to remind all that New Year 2021 activities have been cancelled or gone virtual nationwide to avoid large gatherings according to the Royal Thai Government's guidelines.
Bangkok, 31 December, 2020 – The Tourism Authority of Thailand (TAT) would like to provide the latest update regarding the Royal Thai Government's latest announcement on the ban of gatherings nationwide.
(more…)
Thailand eases travel restrictions for 56 countries
Tourists from 56 countries including Australia, United Kingdom, France, Sweden, Switzerland, and the United States can now travel to Thailand without visas.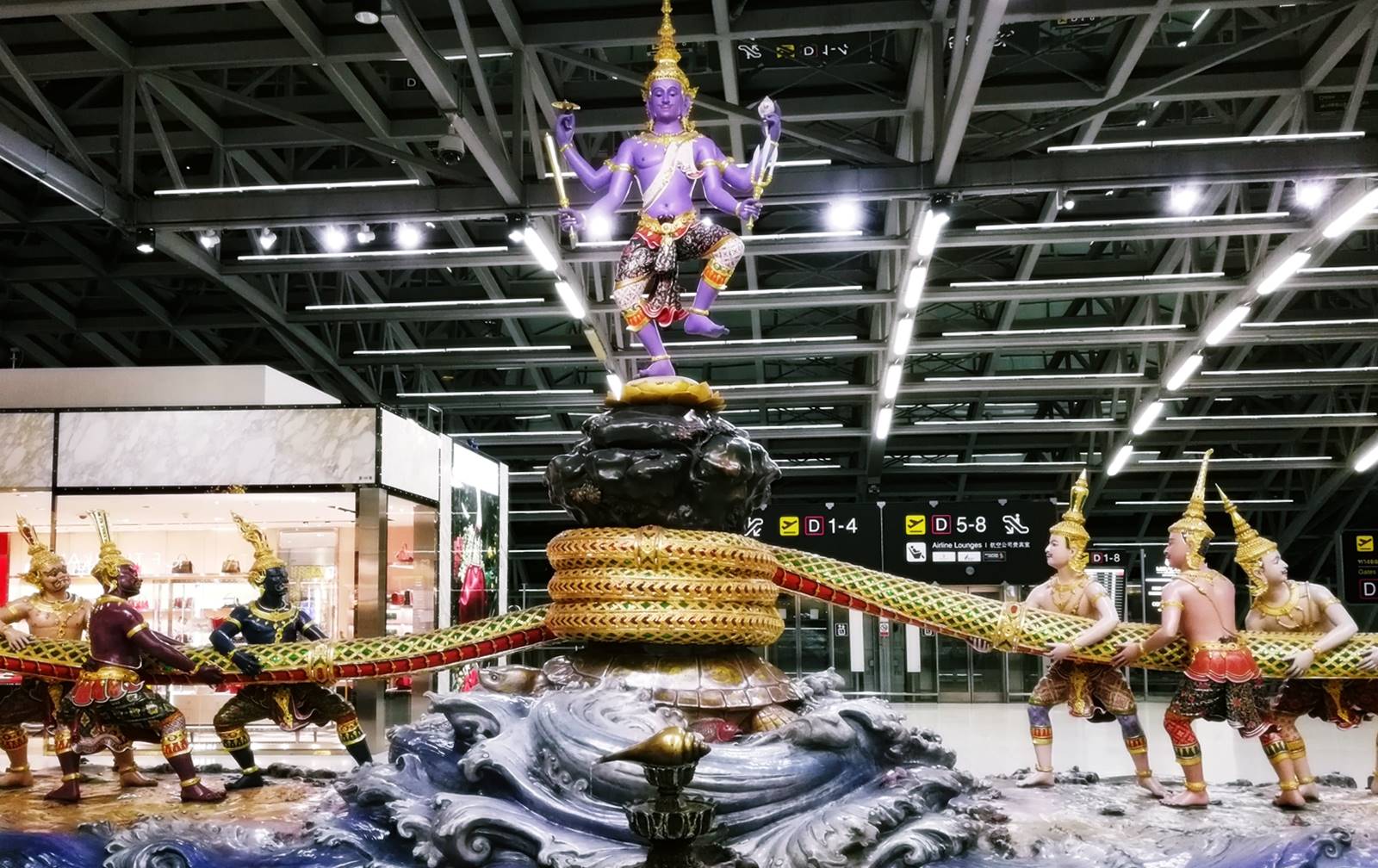 The Thai government is easing travel restrictions for citizens from 56 countries to help the country's pandemic-hit tourism industry recover, but foreign visitors are still required to undergo a mandatory 14 days hotel quarantine.
(more…)
TAT Launches "Single Journey" Tours encouraging Single people to travel domestically
The Tourism Authority of Thailand (TAT) has launched a special tourism program, the "Single Journey" promoting nine programs that are suitable for single people.
The Tourism Authority of Thailand (TAT) together with Thai Smile Airways, leading online travel and lifestyle platform Drive Digital, and application Tinder have launched a collection of new 'Single Journey' tours around Thailand specifically designed for the single traveller.
(more…)