Air Pollution Cuts Lives Short by More Than Two Years in Thailand
Long-term exposure to fine particulate pollution is shortening the average Thai's life expectancy by more than two years.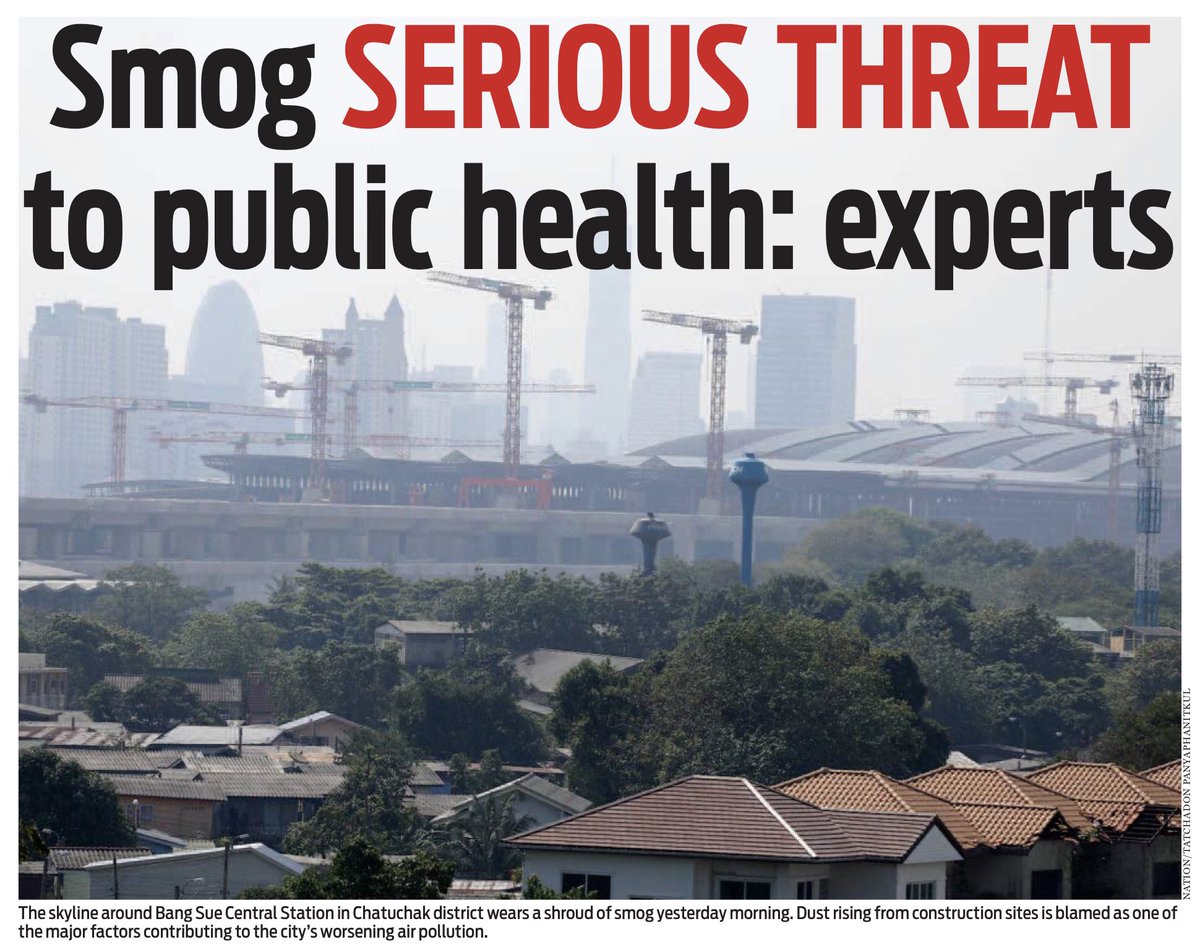 As residents in Bangkok, Thailand, report coughing up blood and suffering from nosebleeds due to extreme levels of air pollution, a new analysis of the Air Quality Life Index (AQLI) shows long-term exposure to fine particulate pollution is shortening the average Thai's life expectancy by more than two years.
Some areas of Thailand fare much worse. In the most polluted regions, air pollution is shortening lives by more than four years relative to what it would have been if the World Health Organization (WHO) guideline was met.
"As countries navigate the dual challenges of sustaining economic growth and protecting the environment and public health, the AQLI shows not only the damage caused by pollution but also the enormous gains that can be made with policies to address it,"
says Michael Greenstone, the Milton Friedman Professor in Economics at the University of Chicago, who created the Index along with his colleagues at the Energy Policy Institute at the University of Chicago.
The AQLI finds that in 2016, 87 percent of Thailand's 68 million people lived in areas where the annual average particulate pollution level exceeded the WHO guideline. Seventy-five percent lived in areas where it exceeded Thailand's own air quality standard.
In Bangkok, growth in industry and vehicle prevalence led to a 23 percent increase in pollution from 1998 to 2016. Residents there are now seeing their lives cut short by 2.4 years. In Chiang Mai, residents are living 3.6 fewer years than if the WHO guideline was met.
PCD admits severity of forest fire situation
The Pollution Control Department (PCD) admitted that the forest fire situation has been severe due to many factors so far this year but confirmed that solutions to the problems are underway.
PCD Director General Pralong Damrongthai said the current northern forest fire situation is more severe than the past few years due to many factors especially the El Nino phenomenon which results in heat and severe drought.
There are more than 900 found nationwide but the overall situation is still considered better than other ASEAN thanks to continuous cooperation between the government and the people in each area.
The AQLI is based on a pair of peer-reviewed studies in which Greenstone and his co-authors exploited a unique natural experiment in China.
By comparing a set of the population that was exposed to prolonged exposure of high levels of pollution to those who were not, they were able to isolate the effect of air pollution from other factors that affect health, and to do so at the very high concentrations that prevail in China, Thailand, and other countries today.
The AQLI's insights make clear that air pollution is the greatest threat to human health on the planet, but the benefits of successful regulations are enormous.
For example, China has made tremendous progress since declaring a "war against pollution" in 2014, with cities cutting particulate pollution by 32 percent on average—improving life expectancy by 2.3 years if the reductions persist. If Thailand were to achieve the same percentage reduction in particulates that China experienced, its residents could live a full year longer on average.
Real estate Sustainable development spurred by COVID-19 pandemic
There is an increasing awareness of the environmental impact of real estate: the World Green Building Council suggests that buildings are responsible for upwards of 40% of the world's greenhouse gas emissions.
Thailand accepts World Bank's climate change grant
Thailand has approved an acceptance draft for a 5 million dollar grant from the World Bank, to fund projects reducing the emission of environmentally harmful HFC gas.
BANGKOK (NNT) – In addition to several projects and agreements approved in the Cabinet meeting yesterday, the government has agreed to accept a 5 million dollar U.S. grant from the World Bank to reduce emissions of hydrofluorocarbon gas (HFC), which is one of the greenhouse gases affecting the globe's ozone layer.
(more…)
Covid-19: An Historic opportunity to create a more sustainable East Asia
The COVID-19 crisis is occurring at a time of fervent populist nationalism when the prospects of reliving a late-19th century-style era of ratcheting up geopolitical tension, trade protectionism and superpower rivalry are very real.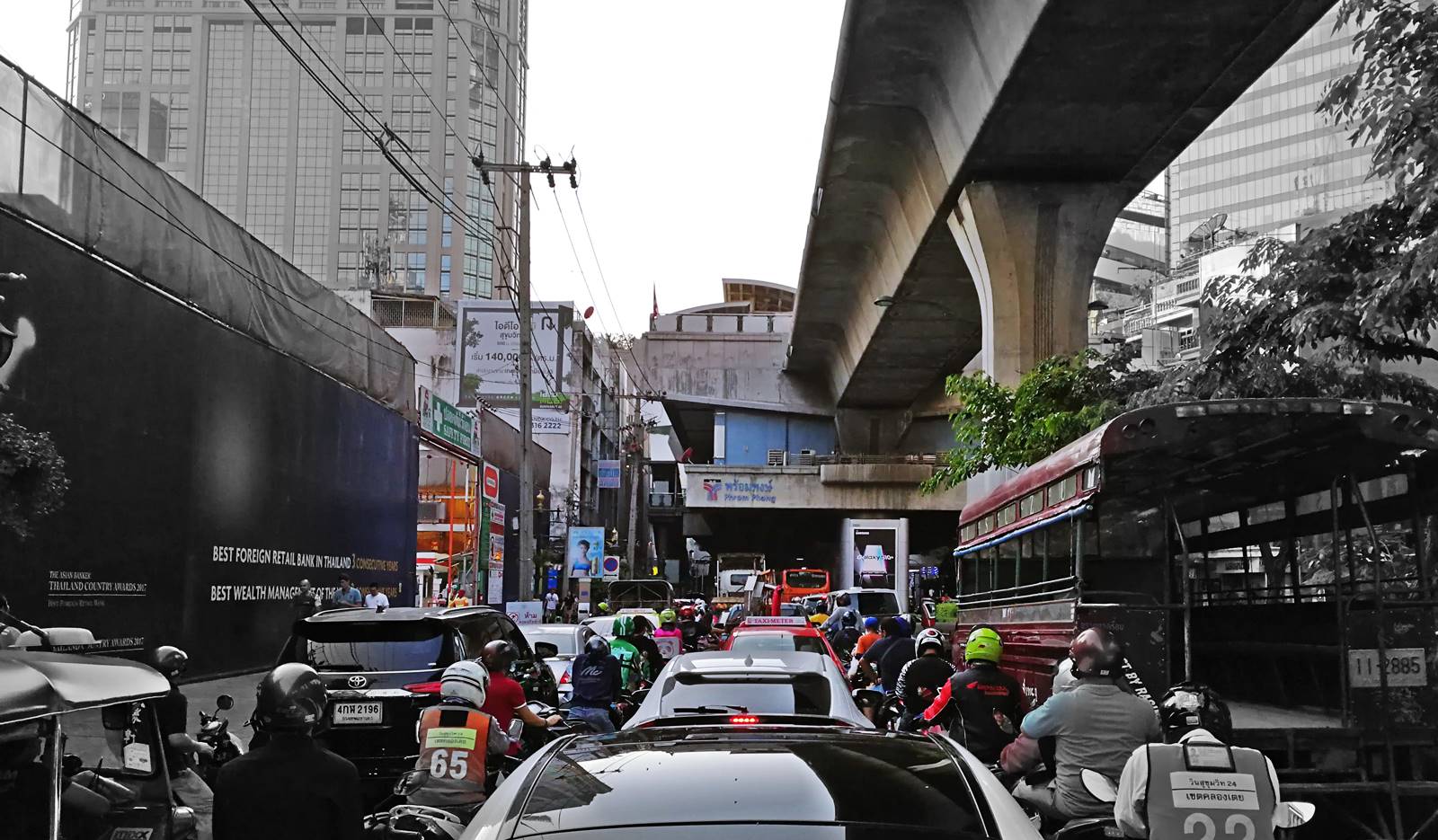 History shows that the deepest economic and social changes occur in the aftermath of major crises, catastrophes or conflicts. They have catalytic, disruptive effects on existing orders, creating new realities and different ways of thinking about the future. East Asia is now in an important phase of its history.
(more…)